Environmental Policy
Jump to navigation
Jump to search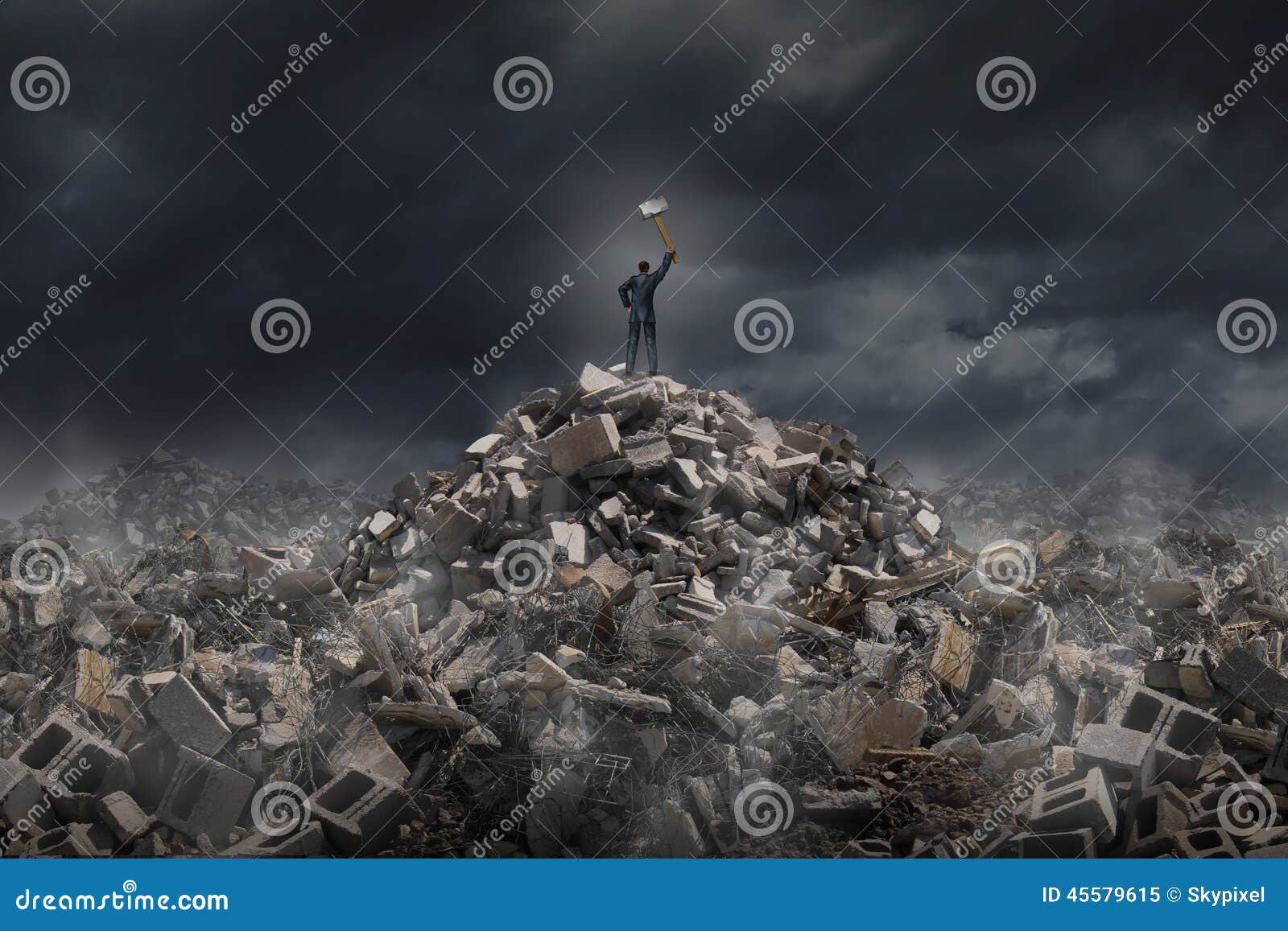 Jan.11.2018: 25 Year Environment Plan. The govt brought forth its stillborn 25 Year Environment Plan. No mention was made of the PRN system, which actively encourages Plastic Pollution. DEFRA, Michael Gove, Gov.uk.
Insects
Oct.19.2018: The Guardian view on vanishing insects: a silent threat. The astonishing global collapse in their numbers is a danger to almost every other species. Insects form the greatest part of animal life on Earth, and almost every other kind of animal depends on them. The whole intricate web of interdependent exploitation is collapsing, and has been for decades. We ourselves are part of this web, in the long run quite as much dependent as exploitative. The same trend is clear in German nature reserves - places deliberately preserved from human intervention, where the number of insects has dropped by about 75%. Editorial, The Guardian.
Oct.16.2018: Invasion of the 'frankenbees': the danger of building a better bee. In Spring 2008, millions of bees died in Europe. An investigation in Jul.2008 concluded that the bees died of mass poisoning by the pesticide clothianidin, developed by Bayer Crop Science from a class of insecticides called neonicotinoids. The die-off forced a reckoning: in 2013, the evidence led to a landmark European Commission ruling imposing a moratorium on clothianidin and two other major neonics. In Apr.2018, the EC went a step further by extending the ban to virtually everywhere outside greenhouses. But beekeepers know the insecticide ban alone is not enough to save the honeybee. There is a plan to create a more resilient strain of honeybee – a genetically modified superbee. The prospect horrifies many bee people. If the agriculture industry succeeds in building and patenting a blockbuster, mite-free, pesticide-proof superbee, it would dominate and destroy conventional bee strains - plus introducing patents and privatisations. Tthe one area Big Ag doesn't yet control is pollination. And pollination is huge. If bees disappear, crops will simply vanish. In some parts of China, humans already pollinate some crops by hand. Harvard researchers are working on the RoboBee, and has filed a series of patents on them. By late Jul.2008, cracks had appeared in the new neonics law. More than 12 EU members sought loopholes to stay the ban, and Bayer pledged to appeal. In Oct.2017, Haefeker unveiled Apimondia's answer to Frankenbees - an open-source license. "Did anybody ask our permission before they took our bees?" Meanwhile, it is possible that humankind has even more extreme designs on bees. Insect Allies is a $45m research project sponsored by Darpa, the US Department of Defense's military research department. It proposes using insects to carry immune-boosting mutations designed to protect crops from drought, flooding, pathogens and bioweapons. In essence, the visiting insects would modify the plant's genetic makeup. A group of academics from universities in Germany and France declared the programme's existence alarming, saying it turns the insects themselves into bioweapons. The Long Read, The Guardian.
May.20.2018: Scientists have discovered hundreds of millions of the grubs that develop into crane flies, or daddy-longlegs, beneath the ground across Scotland. These larvae will pupate, and hordes of adult crane flies will emerge. In the meantime, the grubs are feasting on crops and lawns, causing anxiety for farmers and gardeners. Experts at Scotland's Rural College (SRUC) found that the grubs, known as leatherjackets, had prospered thanks to what has been a wet autumn and winter. Farmers have previously been able to use pesticides to control daddy-longlegs but these chemicals are now banned in the UK, meaning potentially more damage to crops in the ground — and more terror for people scared of the flying insects. In gardens, the leatherjackets damage lawns as they feed on roots of grass. McCracken said climate change in the past 20 years had caused wetter weather in Scotland, and the average number of leatherjackets had been doubling each year. Pesticides had killed many of them off but for the past two years an EU ban on products containing chlorpyrifos has been in place — due to its toxicity, its long-term impact on the food chain and its dangers to human health — meaning there is no longer an effective way of killing them chemically. With no other means available to rid the ground of the grubs, they are able to thrive on the roots of spring crops or grass being grown for silage. Q: why don't people use nematodes? Nick Drainey, The Times.
Plastic Pollution
Jan.11.2018: Theresa May defends 'long-term' plastic waste plan. Theresa May has defended her 25-year plan to protect the environment as campaigners called for "emergency" action now. Mrs May's announcements also included Government funding for plastics innovation. On Sunday, Mrs May promised a clampdown on plastic waste. On Wednesday, plans emerged to extend the 5p plastic bag charge to include corner shops in England. Ministers have been under political pressure to do more for the environment after it was identified by the Tory think-tank Bright Blue as the key issue for young voters, who failed to back the party in large numbers at the 2017 general election. But there is scepticism about how far the environment department Defra will be able to carry out its plans. Green campaigners said Mrs May's plans could simply be shelved if they become inconvenient and the promise to stop "avoidable" plastic waste is too vague. Greenpeace questioned why there was no mention of deposit return schemes for bottles - which the government has said it will consider - while Friends of the Earth said a "clear timetable" not "woolly promises" was needed. BBC News.
Air Pollution
Jul.18.2018: Asthma deaths rise 25% amid growing air pollution crisis. The UK govt has lost three times in the high court for failing to deal effectively with the crisis and is now being taken to Europe's highest court (link). Earlier this year MPs from four select committees (link) said serious concerns remained over the govt's commitment to reducing the impact of air pollution on public health. Sarah Marsh, Matthew Taylor, The Guardian.
Birth Defects
Oct.08.2018: French doctors fail to solve mystery of babies with missing limbs. Thirteen children have been born missing hands, forearms or arms in 3 rural areas of France between 2007-2017. Gene and chromosomal abnormalities have been ruled out. Doctors at Remera, a research organisation, are demanding a full investigation; they believe the clusters may be linked to the use of pesticides. Possible links to agriculture have been bolstered by reports that several calves were born missing tails and ribs at Chalamont, another village in the Ain department, at the time the cluster of disfigured babies occurred. According to Public Health France, "there is nothing to see". translated link Kim Willsher, The Guardian.
National Parks
May.28.2018: National parks need housing too, Michael Gove is told. Landowners have hit back at Michael Gove's plan to consider creating more national parks, saying that the existing 10 already put too many constraints on economic development. The environment secretary announced yesterday that Julian Glover, a former speechwriter to David Cameron, would lead a review of national parks and areas of outstanding natural beauty in England. Mr Gove said that the review would make recommendations on strengthening the existing protection and consider extending or creating more designated areas. Mr Glover, who shares a home in the Peak District National Park with his partner, Matthew Parris, The Times columnist, has previously suggested that more land should be protected and criticised a company's plan to extract limestone at Longstone Edge in the Peak District. The Country Land and Business Association (CLA), which represents owners and managers of half the countryside in England and Wales, said that boosting economic growth in national parks should be at the centre of Mr Glover's review. The Campaign for National Parks welcomed the review but noted that national park authorities had suffered budget cuts of up to 40% in real terms in the past 7 years and had lost more than 225 staff. Ben Webster, The Times.
Articles
Dec.13.2018: Dozens of endangered birds shot under licence. Licences to shoot more than 40 protected wild bird species, including endangered curlews and skylarks, have been issued in secret by the govt. Birds of prey such as peregrine falcons, red kites and kestrels were among species for which Natural England issued licences for "lethal control" between 2015 and this year. Common garden birds such as robins, blackbirds and sparrows were also listed. Natural England's reasons for issuing the licences included preventing damage to agriculture and fisheries, preserving air safety and protecting public health. Ben Webster, The Times.
Oct.21.2018: Piano keys hit duff note for ivory curb. Each of the 52 white keys on a piano are treated as separate ivory items for export, it has emerged, raising questions about the effectiveness of Michael Gove's attempts to reduce elephant poaching by imposing some of the world's toughest curbs on ivory sales. The British Antique Dealers' Association argues that the restriction on trade in antiques will do nothing to curb the "abhorrent" slaughter of elephants. It will allow 75% of the trade to continue while damaging a whole host of artistic antique objects. Nicholas Hellen, The Times.
Jul.11.2018: UK attempted to weaken new EU regulations of a lucrative whitening chemical, Ti02, found in cosmetics and sunscreens. Michael Gove has been accused of "green Brexit hypocrisy" for trying to weaken regulation of a suspected carcinogen found in sun creams, paints and toothpastes. The European Commission had proposed mandatory labelling and a cosmetics ban for titanium dioxide (TiO2) – a whitening chemical – after the European Chemicals Agency (Echa) declared it a "suspected carcinogen" last year. Agency recommendations are normally rubber-stamped, as happened with glyphosate last year. But trade in TiO2 – which is also found in soaps, pills and biscuits – is highly lucrative and the UK has backed a fierce industry campaign against regulation. The Green MEP Molly Scott Cato accused the UK environment secretary of "hypocrisy" after he previously condemned the EU for being "weak" on preventing regulatory capture. "Behind the facade of Michael Gove's 'green Brexit' lies the reality of Conservative attacks on regulation," she told the Guardian. "Far from the 'race to the top' that Gove promised, in this area of potentially carcinogenic chemicals we see govt ministers doing their best to block regulation and to stick up for industry whatever the cost to public health." The European Commission is due to propose TiO2 regulation in September but has already been forced to row back on its scope and ambition by the UK proposal. One EU diplomat told the Guardian that the UK's proposal was "a result of the [industry] lobby campaign". The lobby offensive led by the Titanium Dioxide Manufacturers Association (TDMA), has been described as "unprecedented" in its sweep, which includes the launch of a €14m (£12.4m) "Euro science" programme to stave off regulation. EU member states and their national institutions were also contacted by the lobbyists, who tried to instigate dissent between them. Campaigners are gearing up to protest against any EU retreat from regulation of TiO2, with a report by Corporate Europe Observatory today saying that the TDMA paid the Brussels lobby firm, Fleishman-Hillard, up to €499,000 last year. Tatiana Santos, a spokeswoman for the European Environmental Bureau, said: "It is really quite outrageous to learn that companies are investing so much in order to prevent the public from knowing about the hazards of the chemicals they are being exposed to." The govt's Health & Safety Executive denies any impropriety and insist that Britain's TiO2 proposal followed "routine stakeholder engagement activities". The official said "Word Salad". Arthur Neslen, The Guardian.
Jun.06.2018: Gove 'prepared to make concessions' on Brexit environment controls. Michael Gove has won a significant victory over the Treasury after the chancellor, Philip Hammond, had blocked his plans for replacing EU environmental protections after Brexit. In a demonstration of the govt's readiness to make concessions to get the EU withdrawal bill on the statute book before the summit at the end of June, the environment secretary has indicated he intends to make concessions on environmental protection after a crushing defeat in the Lords. At an event organised by the Policy Exchange thinktank, Gove acknowledged the force of the Lords defeat. He suggested he was prepared to accept a "constructive" alternative to the Lords attempt to entrench EU standards in UK law. "I think it will be the case but I don't want to anticipate things. There may well be a response, an amendment in lieu, which seeks to address some of those concerns but also a wider, more constructive way forward," he said. Conservative backbencher and environmentalist Zac Goldsmith tabled an amendment backed by more than 20 Tory colleagues from both remain and leave sides of the party. It would deliver most of the ambitions of the Lords rebels. He said: "It's absolutely right that the new environment body should have the ability to properly hold government to account, if necessary through the courts, and that we put the key environmental principles that underpin our environmental laws into primary legislation. The new clause added by peers demanded that all existing "rights, powers and liabilities … that contribute to the protection and improvement of the environment" would be preserved. An independent body to monitor compliance would be established, with the power to sue the govt if it failed to apply any of the environmental principles. Green campaigners have scored a series of victories during the passage of the EU withdrawal bill that have strengthened Gove's hand in negotiations with the Treasury. An early defeat in the Lords forced him to publish a consultation document before the third reading on the bill, setting out plans for environmental protection after Brexit. But when it was published, it was widely criticised as inadequate. Most observers saw the hand of the Treasury at work. At the third reading the scientist and crossbench peer Lord John Krebs tabled a new clause that led to the defeat of the govt. Gove, who has repeatedly pledged a "green Brexit", has let it be known that he thinks Hammond has damaged the Tories' green credentials by obstructing his plans for replacing the EU law that has shaped environmental protection for more than 40 years. On Wednesday evening, the environmental audit committee revealed that chancellor Philip Hammond had refused to give evidence to it, or send a substitute minister. Anne Perkins, The Guardian.
May.28.2018: Farmers are paid to keep butterflies happy. ...revolutionary trial in which farmers will be paid if they improve the environment. They can earn up to £9,000 a year extra if their land is an ideal habitat for bees and butterflies and has crumbly, sweet-smelling soil full of worms. The National Trust signed contracts with 3 of its tenant farmers in the Yorkshire Dales this month to take part in the "payments for outcomes" trial. Assessors will measure the number of plant species in square-metre plots and inspect the soil. The trust hopes that the trial will influence the govt's plans to replace the EU's Common Agricultural Policy (CAP) with a new system of "public money for public goods". British farmers receive about £3 billion a year in CAP subsidies, with more than two thirds paid per acre in "basic payments" and most of the remainder for "countryside stewardship". Nature Friendly Farming Network, National Farmers' Union. Khalid bin Abdullah al-Saud, the billionaire who breeds racehorses on a farm in Newmarket, Suffolk, receives more than £400,000 a year in CAP subsidies. Sir James Dyson, the inventor who backed Brexit, is among 39 farm owners who receive more than £1m a year. more Ben Webster, The Times.
May.20.2018: New report links nitrate in drinking water to birth defects. High levels of nitrates, atrazine and arsenic in drinking water are linked in a new study to birth defects such as cleft palate, cleft lip and limb deficiencies. Agricultural compounds such as atrazine and nitrate have been found in drinking water sources throughout the world – the contaminants have also been detected as mixtures in water supplies. Nitrate contamination of water sources in agricultural areas comes primarily from use of nitrogen fertilizers; other sources include livestock operation waste, municipal waste facilities and poorly maintained private septic systems. "Both nitrate and atrazine are agricultural compounds that can leech through the soil into drinking water sources, which the report indicates may be putting embryos at risk." WaterBriefing.
May.15.2018: The UK government wants to put a price on nature – but that will destroy it. Defining Earth's resources as 'natural capital' is morally wrong, intellectually vacuous, and most of all counter-productive. ever mind that the new environmental watchdog will have no teeth. Never mind that the govt plans to remove protection from local wildlife sites. Never mind that its 25-year environment plan is all talk and no action. We don't need rules any more. We have a pouch of magic powder we can sprinkle on any problem to make it disappear. This powder is the monetary valuation of the natural world. Through the market, we can avoid conflict and hard choices, laws and policies, by replacing political decisions with economic calculations. Almost all official documents on environmental issues are now peppered with references to "natural capital" and to the Natural Capital Committee, the Laputian body the government has created to price the living world and develop a set of "national natural capital accounts". The government admits that "at present we cannot robustly value everything we wish to in economic terms; wildlife being a particular challenge". Hopefully, such gaps can soon be filled, so we'll know exactly how much a primrose is worth. The government argues that without a price, the living world is accorded no value, so irrational decisions are made. more George Monbiot, The Guardian.
Apr.27.2018: EU agrees total ban on bee-harming pesticides. The world's most widely used insecticides will be banned from all fields within 6 months, to protect both wild and honeybees that are vital to crop pollination. The ban on neonicotinoids, approved by member nations on Friday, is expected to come into force by the end of 2018 and will mean they can only be used in closed greenhouses. The EU banned the use of neonicotinoids on flowering crops that attract bees, such as oil seed rape, in 2013. But in February, a major report from the European Union's scientific risk assessors (Efsa) concluded that the high risk to both honeybees and wild bees resulted from any outdoor use, because the pesticides contaminate soil and water. This leads to the pesticides appearing in wildflowers or succeeding crops. A recent study of honey samples revealed global contamination by neonicotinoids. The ban on the 3 main neonicotinoids has widespread public support, with almost 5m people signing a petition from campaign group Avaaz. Pesticide Action Network Europe, European Crop Protection Association, National Farmers' Union, DEFRA. Damian Carrington, The Guardian.
Apr.25.2018: Foreign Office climate staff cut by 25% under Boris Johnson. The prime minister says the UK leads the world on climate action, but Foreign Office officials dedicated to the issue have plunged since 2016. The number of full-time officials dedicated to climate change in the Foreign Office has dropped by almost 25% in the 2 years since Boris Johnson became foreign secretary. Johnson has also failed to mention climate change in any official speech since he took the office. The cutback in climate change diplomacy has come despite the prime minister, Theresa May, asserting that the UK leads the world on climate action. The UK has been praised for its past climate diplomacy, which helped pave the way to the landmark Paris agreement. Johnson gave an assurance that King's work would continue under his replacement. But FoI documents show that the number of officials working full time on climate change fell from 72-55 between early 2016-2018, despite the issue being a "network-wide priority" across the UK's diplomatic corps. Johnson has given speeches about ending the illegal ivory trade that drives the poaching of elephants and has ordered a ban on avoidable single-use plastics from the Foreign Office's UK operations by the end of 2018. In a newspaper column in 2015, the hottest December ever recorded, Johnson cited climate change sceptic Piers Corbyn as saying "the whole global warming theory is unsound, to say the least". Damian Carrington, The Guardian.
Apr.10.2018: EU to make UK sign guarantee it won't slash environmental regulations on leaving. A 'non-regression clause' will be included in the agreement on the future relationship. Michel Barnier said there needed to be a "level playing field" on environmental matters between Britain and the EU and that the UK should not be able to "gain competitive advantage" by ditching regulations once it had left. He said that as a close neighbour, any increase in pollution from Britain could also affect neighbouring states like Ireland, Belgium, France, or the Netherlands – and that the environmental clause would have to go further than in other previous trade agreements. The clause proposed by Mr Barnier would be included in the Brexit agreement on the future relationship between the UK and the EU – effectively making a trade deal conditional on it. Michael Gove, the environment secretary, has said he wants a "Green Brexit", but a document drawn up by Tory MEPs and leaked in February, however, judged it would be "impossible" to guarantee the UK sticks to the same standards as the EU. Jon Stone, The Independent.
Mar.31.2018: UK Gets Bottle Deposit Return Scheme – But Where's Everything Else? The govt's 25 Year Environment Plan is full of fine words, but no sense. There is a fundamental lack of ambition, funding, and legislative substance, strongly questioning whether the govt is genuinely serious about the environment. How does supporting fracking sync with protecting and improving water quality? Northern Forest: 50m trees sounds very grand, but India did this twice in just 12 hours. The Plan does not mention harmful agricultural methane emissions. The UK has seen a 1% reduction in emissions since 2012. Michael Gove gave the green light to a Bottle Deposit Return Scheme - subject to yet further consultation - expect a flip-flop, with the govt backing a useless and toothless voluntary scheme. Jordan Raine, The Unapologists.
Nov.09.2017: UK will back total ban on bee-harming pesticides, Michael Gove reveals. The UK will back a total ban on insect-harming pesticides in fields across Europe, the environment secretary, Michael Gove, has said. The decision reverses the govt's previous position. This and other research was examined by the UK's Expert Committee on Pesticides (ECP), which published its updated advice on Thursday. He said a post-Brexit farming subsidy system would channel more money into environmentally sustainable ways of farming. Damian Carrington, The Guardian.
Jun.22.2017: Tories aim to block full EU ban on bee-harming pesticides. Conservative politicians are trying to stop a complete EU ban on bee-harming pesticides, despite the new environment secretary Michael Gove's statement earlier this week, in which he said "I absolutely don't want to water down" EU environmental protections. Neonicotinoids are the world's most widely used insecticides but have been banned on flowering crops in the EU since 2013. However, the European Food Safety Authority (Efsa) found in 2016 that use of the pesticides on all crops poses a high risk to bees. As a result, the European Commission has proposed a ban on all uses outside greenhouses[*]. On Thursday, an attempt by the Conservative MEP Julie Girling to block the full ban will be voted on by the European Parliament's Environment Committee. Most of the UK's environmental protections derive from the EU and since the Brexit result many green groups have been concerned that these could be weakened after Britain leaves the EU. Gove gave reassurances on Monday. The Guardian asked DEFRA if Gove backed Girling's attempt to block the pesticide ban. A spokeswoman did not answer directly. Girling said there was no link between her and the pesticide industry: "I just happen to agree with them on this issue. I believe that the sustainable use of pesticides is a vital part of providing safe and affordable food production." Buglife, Pesticide Action Network Europe, European Crop Protection Association, Damian Carrington, The Guardian.
[*] https://www.theguardian.com/environment/2017/mar/23/europe-poised-for-total-ban-on-bee-harming-pesticides
Apr.06.2017: Farms could slash pesticide use without losses. Virtually all farms could significantly cut their pesticide use while still producing as much food, according to a major new study. The research also shows chemical treatments could be cut without affecting farm profits on over three-quarters of farms. Farmers do not have good access to information on alternatives, the researchers said, because much of their advice comes from representatives of companies that sell both seeds and pesticides. ... The results were most startling for insecticides: lower levels would result in more production in 86% of farms and no farms at all would lose production. The research also indicated that 78% of farms would be equally or more profitable when using less pesticide of all types. "If you want real reduction in pesticide use, give the farmers the information about how to replace them. This is absolutely not the case at the moment. A large proportion of advice is provided by organisations that are both selling the pesticides and collecting the crops. I am not sure the main concern of these organisations is to reduce the amount of pesticide used." The UK's action plan for the sustainable use of pesticides contains no targets or timetable. a spokesman for the European Crop Protection Association (ECPA) which represents pesticide manufacturers, said: (yaddayadda). He said a recent consultancy report commissioned by the ECPA indicated that French farmers would lose €2bn of grape production without access to certain pesticides. Damian Carrington, The Guardian.
Mar.07.2017: UN experts denounce 'myth' pesticides are necessary to feed the world. The idea that pesticides are essential to feed a fast-growing global population is a myth, according to UN food and pollution experts. A new report, being presented to the UN Human Rights council on Wednesday, is severely critical of the global corporations that manufacture pesticides, accusing them of the "systematic denial of harms", "aggressive, unethical marketing tactics" and heavy lobbying of govts which has "obstructed reforms and paralysed global pesticide restrictions". The report says pesticides have "catastrophic impacts on the environment, human health and society as a whole", including an estimated 200,000 deaths a year from acute poisoning. The pesticide industry argues that its products – a market worth about £41bn a year and growing – are vital in protecting crops and ensuring sufficient food supplies. "It is a myth," said Hilal Elver, the UN's special rapporteur on the right to food. "Using more pesticides is nothing to do with getting rid of hunger. According to the UN Food and Agriculture Organisation (FAO), we are able to feed 9bn people today. Production is definitely increasing, but the problem is poverty, inequality and distribution." Elver said many of the pesticides are used on commodity crops, such as palm oil and soy, not the food needed by the world's hungry people. "The claim that it is a myth that farmers need pesticides to meet the challenge of feeding 7bn people simply doesn't stand up to scrutiny," said a spokesman for the Crop Protection Association, which represents pesticide manufacturers in the UK. "The UN FAO is clear on this – without crop protection tools, farmers could lose as much as 80% of their harvests to damaging insects, weeds and plant disease." The report said: "Chronic exposure to pesticides has been linked to cancer, Alzheimer's and Parkinson's diseases, hormone disruption, developmental disorders and sterility." Damian Carrington, The Guardian.