Housing Policy
Jump to navigation
Jump to search
Homelessness is big business. When successive govts cut funding for social housing, they fired the starting-gun on the creation of the Housing Crisis and Homelessness Tycoons. Taxpayers' money pays for landlords' and agency directors' mansions and pools, while families live in grimy, shoebox rooms. Unregistered and unregulated, human warehouses on remote industrial estates are offered to councils at extortionate rates. And so the housing crisis is monetised: direct from your pockets to theirs.[1]
ToDo: Section this page into either (a) timelines per govt or (b) timelines per sub-policy, to better illustrate the sh*tshow.
English Partnerships
, Housing action trust
, Homes and Communities Agency
DDG search
1970s: Property began is meteoric asset rise under the Heath govt, as the "Barber boom", which made credit more easily avaiable, double real-estate values in a year. In 1973, Trafalgar House, a property development and investment company, showed a 2,125% return on shareholders' capital over 10 yrs. ref,ref
Govt Dept
Ministry of Housing, Communities & Local Government, MHCLG
Nov.08.2018: New rooftop rules 'would make cities shanty towns'. A government plan to allow flats to be built on top of existing apartment blocks without planning permission could turn Britain's cities into "rooftop shanty towns", experts have told The Times. A little-noticed document released alongside Philip Hammond's budget statement last week proposes to allow owners of urban buildings to construct new flats on rooftops under a new "permitted development" rule. Buildings would be allowed to grow to a maximum of five storeys without approval by the local council's planning committee. Critics say that building without the need for planning rules could lead to badly constructed boxes being put on roofs and aesthetically damage Britain's low-rise cities. David Byers, The Times.
Mar.10.2018: "Astonished" MPs told £817m has gone unspent in housing budget MPs are demanding an urgent explanation from ministers after being told that £817m allocated for desperately needed affordable housing and other projects in cash-strapped local authorities has been returned to the Treasury unspent. Chair of the committee, Tory MP Bob Blackman, said: "We will be wanting to know why this very large sum has not been spent at a time of great strain on local authority budgets, and why it was not channelled to other spending projects. It does not help those of us who argue that more should be given to local authorities if the chancellor knows money he gave last time has not even been spent" Toby Helm, Phillip Inman, The Guardian.
Right To Buy
Right to Buy was introduced by the government in 1980 and enables council and housing association tenants in England to buy the home that they rent at a discount. Under the scheme, if you have lived in a council flat for between three and five years, you are entitled to a 50 per cent discount on the market value; longer than five years and the discount applied rises by 2 per cent a year, up to a maximum of 70 per cent, or £80,900 (£108,000 in London), whichever is lower.ref
Aug.20.2018: Extending the housing crisis to associations is not the answer. The Chartered Institute of Housing's concerns that housing associations will replace sold-off social housing with new builds available on forms of tenure that are more lucrative for them and more expensive for potential residents (Report, Aug.17) is borne out by developments that are already happening. This trend away from the original purpose of philanthropic housing associations to conventional residential property development is seen across the whole sector, and has been accelerated by the reduction in rents paid by social housing tenants enforced by the Welfare Reform Act. Where council flats have been bought, they are now owned by absentee landlords who let them at full market rent. To recreate this aspect of the housing crisis in housing association communities would be doubly wrong. Letters, The Guardian. Check outlinks at bottom of article
Aug.16.2018: Housing association tenants in Midlands to be given right to buy. The govt has announced a £200m pilot scheme to extend right to buy to housing association tenants, with a pledge to replace each property sold with a new affordable home. Under current rules, council housing tenants have the right to purchase at a discount rate the property they rent. On Thursday plans were unveiled to extend that right to those who let from a housing association across 70 local authorities in the Midlands. The announcement came days after the government scrapped a plan from 2015 to force the sale of council homes in areas with high-value properties, following fierce opposition from councils. That proposal had been intended to fund the national rollout of the right-to-buy policy for housing associations tenants. It is now unclear how the nationwide scheme will be paid for. John Healey, the shadow housing secretary, called it a "wasteful policy" that would now mean public money being spent selling off affordable homes at a discount when it should be used to build them instead. "Right to buy has decimated our council housing stock in this country," he said. "By expanding this policy, the Tories are only going to make the housing crisis worse." The housing secretary, James Brokenshire, said money from the discounted sales of housing association homes would be used to fund their replacements. "This government is committed to providing opportunities for people to get a foot on the property ladder and to have a place they can call their own," he said. The National Housing Federation, which has worked with the govt on the design of the scheme, said it was vital homes were replaced. David Pipe, policy and practice officer at the Chartered Institute of Housing, said: "Our concern is that even if this is achieved, the replacements won't necessarily be like for like. We may see social rented homes being sold and replaced with homes that are let at higher rents, or we could see homes being sold in one area and replacements built somewhere else. So there remains a real danger that some areas will still lose much-needed social housing as a result of the pilot." About 94,000 council housing tenants have exercised their right to buy since 2010. Jessica Elgot, The Guardian.
Oct.17.2015: Right-to-buy deal backed by only 55% of housing associations. Almost half of housing associations have not backed govt plans to extend the right-to-buy policy to the sector, contradicting David Cameron's claim that he had their full support. The figures contradict Cameron's assertion at Wednesday's prime minister's questions that "the entire housing association movement" supported the policy. Although 55% of the NHF's 584 members voted in favour of the voluntary scheme earlier this month, 39% abstained or did not respond and 6% opposed it. Under plans announced by the Conservatives during the general election campaign, housing association tenants would be given the right to buy their properties at discounted rates in line with the existing scheme for council tenants. After widespread criticism, the plans were replaced by the voluntary scheme. Of the housing associations that did respond to the NHF ballot, 86% supported the policy. The Guardian, Henry Zeffman
Help to Buy
Help to Buy is a govt scheme run jointly by HM Treasury and the Ministry of Housing, Communities & Local Government. The scheme is delivered in partnership with the Homes & Communities Agency and UK Asset Resolution. The scheme's products are available through appointed Help to Buy agents and mortgage lenders who have signed up to the scheme.
The £10bn scheme is supposed to help cash-strapped households on to the property ladder and stimulate new home building. However, the beneficiaries have been developers, who have increased purchase prices by 15% in the 4 years since it was introduced.
Why it doesn't work: the scheme offers buyers interest-free loans of up to 20% of the value of a new-build home. Developers then inflate their prices, thus "funneling" the govt $$s directly to themselves. Ref
Sept.12.2018: Help to buy – a boon for chief executives. One extension to help to buy, introduced by George Osborne in 2013, is not enough for the housebuilders. They're already lobbying for another, to take the scheme beyond 2021. This is entirely unsurprising given that subsidies for house-buyers have had a wondrous effect of builders' profit margins. But at least Greg Fitzgerald, the boss of Bovis Homes, realises the game changed when the Persimmon chief, Jeff Fairburn, got a £75m bonus from an incentive scheme pumped up by Help to Buy. Any extension, says Fitzgerald, is bound to come with rules "to stop you bastard chief executives earning all this money from govt subsidies", as he puts it. Let's hope so. After the Persimmon fiasco, anything else would be a disgrace. Nils Pratley, The Guardian.
Sept.04.2018: Help to Buy has been no help at all in addressing a flawed property market. The Help to Buy scheme simply pours public money — £9 billion of it and counting — into a housing market awash with private capital. It is a vast waste of the state's resources. By further inflating prices, Help to Buy also makes the basic problem of affordability even worse. Any reasonable review of the scheme would conclude that it has been like a fire engine attending a fire and choosing a tank full of kerosene to address the problem. In the five years since Help to Buy has been available the average UK house price, according to the Nationwide Building Society, has increased by 30%. Wages over the same period are up only 8%. A third of new build purchases are part-financed by Help to Buy loans. It is the perceived use of property as a savings vehicle that is the housing market's Achilles heel. Recent changes to inheritance tax have, if anything, reinforced the incentive to save through property accumulation. Help to Buy was economically illiterate at its birth and will be cited as such at its eventual death. Simon French, chief economist at Panmure Gordon, The Times.
Oct.06.2017: Wealthy families exploit £7bn Help to Buy home scheme with 40% of recipients on more than £50k a year. Almost 135,000 families have taken advantage since its launch in 2013. One in ten recipients of #Help to Buy was on at least £80,000. Profits, share prices and executive bonuses have soared at firms including Barratt, Bellway and Taylor Wimpey. Hugo Duncan, MailOnline. + @MontyBestUK
Oct.02.2017: Chancellor confirms commitment to £10bn for Help to Buy. Chancellor

Phillip Hammond

has confirmed the Tory commitment to a £10bn boost for Help to Buy. The Help to Buy boost had been revealed 24 hours earlier as a conference pleaser by Theresa May on BBC1's Andrew Marr Show. Already think tank Adam Smith Institute criticised the revival of the scheme, saying it would push up house prices. Shelter also criticised the extension, saying Help to Buy had increased house prices and "propped up a speculative development model in need of reform". 24 Housing, Bill Tanner
Feb.15.2017: [YouTube Dispatches: The Property Market Undercover.] Anybody can, and people do, become an estate agent.
, Channel 4 Dispatches
Buy To Let
Ownership
Leasehold
x
Commonhold
Dec.10.2018: Flat owners to be offered chance to manage block. Commonhold was introduced in 2002 and allows a person to own a freehold "unit", like a flat within a building, and at the same time be a member of the company that manages the shared areas and buildings. Unlike with leasehold owners own their unit outright so their ownership does not run out at a point in the future. They also do not have a landlord. There is also no risk of forfeiture in commonhold: in leasehold, if a leaseholder breaches the terms of the lease, the landlord can take back the property without paying anything to the leaseholder. Despite its advantages, fewer than 20 commonhold developments have been created in England and Wales since the law came into force. Among the reasons are the difficulty of converting leases to commonhold, the reluctance of mortgage lenders to provide loans and a lack of flexibility when applied to larger, more complex developments. Commonhold ownership is frequently used, however, in the US, Australia and across Europe. Frances Gibb, The Times.
Community Land Trust
Jan.23.2018: Priced out no more: how a London group defied gentrification. Community Land Trusts (CLTs), are a radical form of community housing whereby the community acquires land (usually from the local authority), and then offers homes at genuinely affordable long-term leases, linked to median local salaries rather than market value. New Internationalist, Alessio Perrone
Tenure
Jul.01.2018: Landlords react with fury to three-year tenancy plans. Government says minimum-term proposal offers renters more security, but landlords claim most don't want it. Landlords have reacted furiously to government proposals that will give tenants a minimum three year contract – but allow them to walk away earlier if they wish. The longer tenancies, proposed by James Brokenshire in a consultation paper to be published on Monday, would stop landlords forcing tenants out at short notice. The consultation will examine whether there should be exemptions from the three-year rule for student accommodation, where tenancies are tied to the academic year. Under the proposed longer-term agreement, tenants would be able to leave before the end of the minimum term, but would have greater protection if they wanted to stay in a property for an extended period of time. ... Shadow housing secretary, John Healey, said: "Any fresh help for renters is welcome, but this latest promise is meaningless if landlords can still force tenants out by hiking up the rent. The proposals could have a dramatic impact on the buy-to-let industry, which took off after the introduction of the assured shorthold tenancy. The English Housing Survey, published in Jan.2018, found that 46% of 25-34-year-olds now live in private rentals, compared with 27% in 2006-07. In London, private renting is now the most common form of tenure. Linkback: National Landlords Association, Shelter, Patrick Collinson, The Guardian.
Unfit Rented Housing
Housing Crisis
Do a map showing what land is really available. So many people quote "but only 2% is built on".
Dec.28.2018: More MPs should live in council housing. It's not meant to be a poor ghetto. The architects of the nation's housing crisis sit in No 10. Housebuilding is at its lowest peacetime level since the 1920s, and the failure to replace council housing flogged off under right to buy leaves 1.15 million families trapped on waiting lists. Rather than the "property-owning democracy" promised by Margaret Thatcher, home ownership has declined to 1980s levels, and is in a state of collapse among younger Britons. Four in 10 of the properties sold off under right to buy are now owned by private landlords charging twice as much as local authorities did. With fewer council houses available to rent, and a derisory number built under Tory rule, those who once would have been council tenants have been driven into an insecure, expensive private rental sector which has doubled in size over the past 25 years. The failure to build council housing means the taxpayer instead spends over £9bn a year subsidising private landlords charging rents people cannot afford. more Owen Jones, The Guardian.
Nov.30.2018: 'UK housebuilding revolution': £65,000 prefab homes go into production. Two Yorkshire factories try to tackle housing crisis with modular two and three-bedroom homes. The UK is entering a new era of prefab homes with the opening of a Yorkshire factory operated by private equity-backed company Ilke Homes that will build fully-fitted three-bedroom homes with a price tag as low as £65,000. The insurance company Legal & General has built a vast factory outside Leeds which it said would build 3,500 homes a year, with the first two and three-bedroom homes being delivered in the past few weeks. It said it intended to build similar factories in locations across the UK, which would turn L&G into a bigger builder than Persimmon or Barratt Developments. The first buyers of the factory-built homes were housing associations and councils. Patrick Cillinson, The Guardian.
Oct.21.2018: Thousands more homes pledged by councils under May's new rules. Sixty local authorities say they will use new powers to borrow more money to increase housing stock. May announced this month that she would scrap the current cap on how much councils could borrow to build new homes. It followed years of campaigning by local authorities desperate to deal with a major shortage. While councils built more than 100,000 homes a year in the 1970s, they built fewer than 3,000 in 2016-17. The current borrowing cap was put in place in 2012. Michael Savage, The Guardian. See also "Self-built" houses next step for council housing, says LGA chief.
Aug.28.2018: The housing crisis will not be solved by curbing speculation alone. The IPPR's call to freeze land prices is right – but it will take more than a tweak of land supply mechanics to fix the mess. The increase in the value of land that has, or just might get, consent for housing verges on the incredible. Farmland with planning permission goes up at least a hundredfold, and in chosen parts of southern England – Oxfordshire, say, or Hampshire – the value of the land might go from £12,000 an acre to £2m or more, once it's been signed off by the planners. The Institute for Public Policy Research (IPPR) thinktank has been worrying about housing more and for a longer period than almost any other thinktank. So its recommendations carry weight. Today it's calling for new powers for local authorities to designate land for development and then freeze the price, in an attempt to eliminate the windfall gains landowners make when they get planning permission to build houses on an acre of two of their plot. But reformers should beware. They think they will get more land more cheaply so that new houses cost less. It's been tried before and it didn't work then, and it would take a highly controversial increase in local authority powers to have a chance of working now. But this crisis is bigger than a single tax. The state of the market in land is a symptom of the crisis in housing. Even if new compulsory purchase powers for local authorities and zoning development enabled some more houses to be built, the market would not necessarily provide the right kind of houses, or houses at the right price. Companies that build a greater volume of houses, which have been reduced by the 2008 crash down to a mere handful, share a business model. They build pricey homes which they trickle out on to the market, being careful at all times to sell at a price that's in line with the local housing market. Far from the economics of supply and demand working to cut prices, the builders deliberately flout them to keep prices up. If more really equalled cheaper who would pay those Persimmon-style bonuses? Every bung by successive chancellors to try to get more, cheaper homes built has been pocketed by the builders without making much impact on the affordability of the homes themselves. The cannier approach of trying to demand some planning gain that would benefit the local community – new schools, a proportion of affordable homes, new roads – has been undermined by the introduction of a viability test. Anne Perkins, The Guardian.
2017
2016
Nov.27.2016: Builders make billions as housing crisis escalates. Britain's biggest housebuilding firms and their executives have pocketed £billions as the country's housing crisis escalates and affordable homes targets are missed. The four most powerful companies – Persimmon, Taylor Wimpey, Barratt and Berkeley Group – are making so much money they are planning to give £6.6bn extra in dividends to shareholders by 2021. All 4 are members of the Home Builders Federation. Just 8 directors working for major housebuilders together earned £230m in the last 5 years. MPs and campaigners have accused major housebuilders of deliberately keeping housing supply low as they sit on land banks, in order to drive up prices. Low supply and high demand means housebuilding firms are able to charge substantial mark-ups on homes they sell – in some cases making an average profit of £127,000 per house. "These astronomical sums show why only a fool would imagine the big volume house builders can be relied upon to work in the national interest to tackle Britain's housing crisis," said Joanna Kennedy, chief executive of housing legal advice centre Z2K. Shadow Housing Minister John Healey said "It's down to ministers to make sure that happens, which is why we need much tougher rules to stop companies just sitting and speculating on land that should have new houses built on it. I want to see govt bring in new 'use it or lose it' powers so non-developing firms forfeit their planning permission". During Boris Johnson's 6-year tenure as Mayor of London, not a single London borough met its affordable housing targets. Meanwhile, the number of homeless families has risen by 45%. Nick Mathiason, TBIJ.
Regeneration Schemes
Dec.27.2018: How 'placemaking' is tearing apart social housing communities. It's gentrification by any other name, helping councils to force out tenants and decimate public housing. Newham Council confirmed that once the refurbishment was over, residents who wanted to return would be more than welcome to do so (subject to availability). But 7 years on, 400+ properties on the estate sit empty. Between 2012-2017, Newham Council rehoused 3,000+ homeless families outside of the borough. Newham tried to sell the properties to University College London. The new Newham mayor, Rokhsana Fiaz, has promised that the fate of the estate will be decided by local residents and recommending that people whom the council displaced should be allowed back. (See also: Poplar HARCA housing association; Southwark Council.) Nye Jones, The Guardian.
Apr.16.2017: Every flat in new London estate "has been sold to foreign investors". Controversially sold off by Southwark Council, the estate once homed 3000 people before being knocked down in 2011. Southwark Council spent £44m clearing people from the estate and will be given just £50m from LendLease. The company developing it, LendLease, began selling their properties abroad in Singapore before a single flat was available to British buyers. The buyers are based offshore and their identity hidden. Just 82 of the new flats would be sold at an affordable rate, with the average value £790,000 to £1,500,000. Councillor Mark Williams, cabinet member for regeneration at Southwark Council, told Metro.co.uk:' All homes sold by Lendlease help pay for the affordable homes. Charles White, Metro.
Social Housing
aka Council Housing
Dec.10.2018: Plan to raise rent for high earners after MP scandal. High earners who live in social housing, such as Labour MP Kate Osamor, could have to pay more rent under "pay to stay" proposals being considered in Whitehall. In 2016 ministers abandoned plans to make wealthier tenants pay more after opposition from the housing sector. Last night a govt source said that "options around this remain under consideration". Sean O'Neill, The Times.
Jan.19.2018: England's 'biggest council house building project' is underway in Wandsworth. Work on the country's 'biggest council house building programme' has started in a £150m initiative to build 1,000 Wandsworth homes. It aims to provide 60.5% of the homes at discounted rates for residents who live or work in the borough so they can either rent or buy at "affordable" rates. Nick Kituno, Wandsworth Guardian.
Feb.09.2017: Why are councils setting up private companies to build homes? Over the last 12 months the number of council-owned housing companies has boomed. The drive to establish these arms-length developers was, in part, the result of powers given to councils under the Localism Act 2011. This gave Councils the ability to set up their own private companies, a status that meant they could borrow money more cheaply and avoid govt-imposed restrictions. Councils also appear to have been spurred on by central-govt cuts. "Due to the lack of govt housing grants, Councils have had to look at alternative measures for releasing equity to fund builds. This, coupled with huge demand and inflated land values has led to councils looking at their own stock to create private for-sale housing to cross-subsidise the building of new socially rented houses. The upshot is that a greater amount of social housing is being created by local councils in comparison to private developers, although in an ideal world councils would be able to build 100% affordable housing." Ella Braidwood, Architects Journal.
Dec.09.2015: Council tenants lose lifetime right to live in property. Govt brings in 5-year limit on new secure tenancies with Local Authorities forced to review contract at end of term. Housing Minister Brandon Lewis said: "A secure tenant can currently live in a property for life. This amendment phases out lifetime tenancies". Rowena Mason, The Guardian.
Nov.01.2015: The new housing and planning bill is a disaster for affordable homes. The bill gives ministers wide-ranging powers to override both local community concerns and local plans. It sounded the death knell for the ability to build the affordable homes to rent and buy. The forced sell-off of council homes to fund Right-to-Buy discounts for Housing Associations meant affordable homes currently set aside for local people will be sold on to speculators and Buy-to-Let landlords, with no prospect or plan for replacement like for like in the areas they're lost. John Healey MP, The Guardian.
1893: in Shoreditch, over-populated and crowded, work began on Britain's first council estate, the "Boundary Estate".
1890: All Local Authorities were granted the option to build homes. The newly-formed London County Council responded first with 23 tenement blocks, inspired by the Arts & Crafts movement, each was individually designed, under the supervision of architect Owen Fleming.
1883: Lord Salisbury, Tory leader, Royal Commission for the housing of the working classes.
Legislation
Linkback: Legislation
Affordable Housing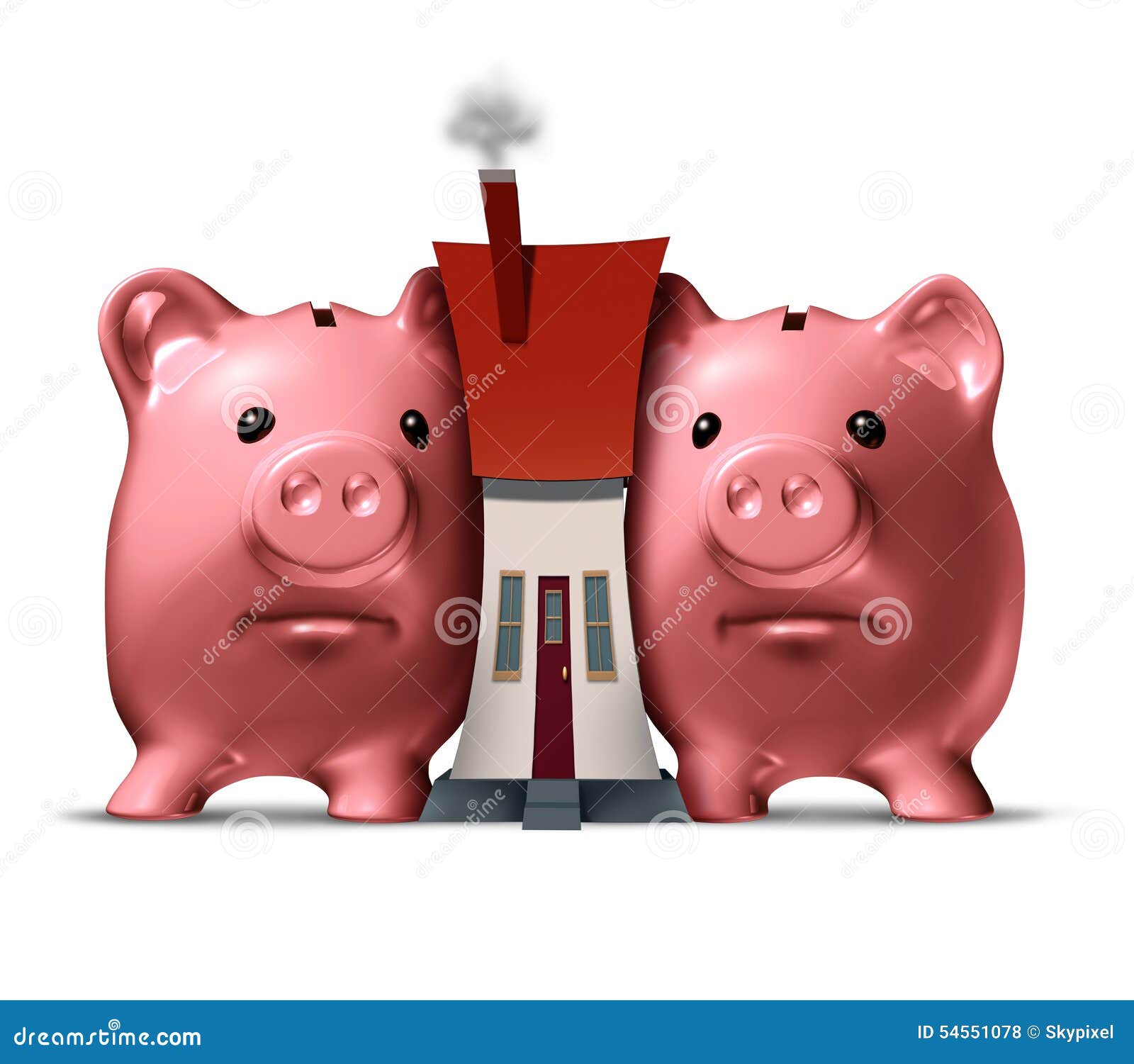 "Affordable" means charging up to 80% of market rates.
Dec.29.2018: Just 5 per cent of new homes to be built with government money will be most affordable type, ministers admit. GE-2017: "we will build a new generation of council houses to help fix our broken housing market". Today: just 5% of homes to be built with govt money will be the most affordable type of housing. In Oct, May announced that her govt was increasing funding for the Affordable Homes Programme by £2bn, taking the total to almost £9bn. But only 12,500 of the 250,000 homes to be built outside of London with the affordable homes budget by 2022 will be social homes. The other 237,500 will be more costly "affordable homes", which can be sold for £hundreds of thousands or rented out at up to 80% of full market value. Benjamin Kentish, The Independent.
Jun.12.2018: Commission protects AirBnB lobby paper as 'commercial secret'. The European Commission is currently considering whether to issue new guidance to member states on what measures they can and cannot take in relation to short-term online rental platforms such as AirBnB. The stakes are high. These online platforms have had a serious impact on access to affordable housing in many European cities as huge numbers of properties are turned into largely unregulated tourist flats, and become unavailable for long-term rental to locals. Online rental platforms are fiercely lobbying the EU to defeat the measures cities such as Berlin, Brussels, Barcelona, Paris and Amsterdam have put in place to protect affordable housing in the face of the AirBnB onslaught. ... The lobbying paper is a kind of political programme of the European Holiday Home Association (EHHA) – the trade association led by AirBnB – and an attack on the main tools used by cities to secure affordable housing in the wake of the rapid expansion of short-term rental platforms. Corporate Europe Observatory.
Apr.20.2018: Developers 'must stop taking buyers for granted'. The proportion of affordable homes in new developments in the countryside has fallen by almost 40% since 2010, according to an analysis by the Campaign to Protect Rural England. It looked at 146 rural council areas and found that the number of new homes had increased from 55,000 in 2010 to almost 85,000 in 2017, but the proportion of affordable ones had gone from 35% to 21%. Andrew Ellson, The Times.
Mar.21.2018: Manchester council to publish files used to bypass affordable housing quotas. Developers must submit secret viability assessments for scrutiny after unanimous council vote. Developers behind almost 15,000 new homes given the green light by the council's planning committee in the past two years all managed to avoid including any affordable housing in their developments. Over the past year councillors on Manchester city council's planning committee have become increasingly frustrated that they are being asked to approve huge new developments – some containing 1,500 market-rate, luxury apartments – without being able to scrutinise the viability assessments. On Wednesday councillors voted to require viability assessments for developments of more than 15 units where less than 20% of the development is affordable housing as part of the planning process and for these to be public. The motion read: "This council notes that developers have often used viability assessments to avoid their obligations to provide affordable housing and where this happens, it can damage public confidence in the planning process. Labour councils in Greenwich, Bristol and Lambeth have improved transparency by making their viability assessments public. Helen Pidd, The Guardian.
2017
May.22.2017: Rental prices for new builds south of the river slipped due to oversupply. Renters are ditching swanky new builds in favour of quality older homes, according to property advisors London Central Portfolio (LCP). Oversupply in popular building areas for new homes is pushing lettings prices down, while squeezed Londoners are prioritising location over space and taking up older flats in central areas. Alys Key, CityAM.
Jan.10.2017: Portsmouth MP Lobbies Govt on Affordable Homes. MP for Portsmouth South,

Stephen Morgan

, has written to the Secretary of State for Housing, Communities and Local Govt Sajid Javid, to raise concerns and lobby the Govt about a growing practice of housing developers avoiding their obligations to build affordable homes. Mr Morgan has asked the Secretary of State to use the upcoming review of the National Planning Policy Framework (NPPF) to close what is known as the "viability loophole". "Currently, in the National Planning Policy Framework (NPPF), developers are guaranteed "competitive returns" on their development. With no official definition, this has come to be interpreted as an average of around 20% profit. This viability loophole provides a safety net for developers, enabling them to overpay for land to guarantee they win sites, safe in the knowledge they will be able to argue down affordable housing and other contributions to make their money back later". Stephen Morgan, StephenMorgan.org.
2015
Jul.20.2015: Housing developers must disclose secret viability assessments, say senior Labour MPs. Confidential financial reports submitted to local authorities by developers when they want to reduce their affordable housing obligations should be made public, argue Labour MPs Sadiq Khan and David Lammy. The system known as financial viability was also the subject of a packed Bureau debate held at the Palace of Westminster last week. Housebuilders use financial viability assessments to prove a local authority's affordable housing target makes their schemes uneconomic and so cut the number of units built. The problem is that these assessments are not available to public scrutiny. In the few assessments that have been brought into the open by campaigners, there are questions about some of the financial assumptions and statements provided. Brandon Lewis did not address the issue of viability assessments in his response. Instead he focused on the Coalition's record. Nick Mathiason, TBIJ.
Jun.25.2015: How developers exploit flawed planning system to minimise affordable housing. The release of a 'viability assessment' for one of London's most high-profile developments sheds new light on how developers are taking advantage of planning laws to ramp up their returns. Alarm bells should sound when you realise that Southwark council is a development partner with LendLease in the project, and that its own planning policy would require 432 social-rented homes, not 74, to be provided in a scheme of this size. After a 3-year battle of tribunals and appeals, during which Southwark council fought and spent large amounts of taxpayers' money to keep the details secret, a redacted version of the developer's "financial viability assessment" has finally materialised. It is a legalised practice of fiddling figures that represents "a wholesale fraud on the public purse". Under #Section 106, aka "planning gain", developers are required to provide a certain proportion of affordable housing in developments... Developers who claim their schemes are not commercially viable, when subject to these obligations, must submit a financial viability assessment explaining precisely why the figures don't stack up. It is therefore in the developer's interest to maximise its projected costs and minimise the projected sales values to make its plans appear less profitable. Many consultants are now paid bonuses for successfully reducing the number of affordable units in a scheme; an entire industry has grown up around the art of dodging planning obligations. Viability assessments have gained increasing weight since the National Planning Policy Framework (NPPF) introduced a crucial clause in 2012, stating that plans "should not be subject to such a scale of obligations and policy burdens that their ability to be developed viably is threatened". I ask BNP Paribas why so many schemes have failed to meet the affordable housing requirements. He says: "They're not requirements but aspirational targets – they are a starting point for negotiation". (Explanation re how viability assessments came about.) (Boris Johnson, Royal Mail Group, Argent, Capital and Counties (Capco)) The Guardian, Oliver Wainwright
May.26.2015: 'Dismay doesn't do it justice': How a secret system was used to axe hundreds of affordable homes. Taxpayers would spend hundreds of millions of pounds cleaning up toxic soil and extending the Jubilee London Underground line to the area. In return, a substantial portion of the new homes would be affordable for ordinary Londoners. In June 2012, Knight Dragon bought 60% of the undeveloped part of the peninsula. A year later it owned 100%. But there was one problem. As an information tribunal was to remark later, almost immediately after Knight Dragon acquired a controlling 60% stake in the site, the council was told on behalf of the developers that the scheme was no longer economically viable. Greenwich council and London's City Hall were told that the planning consent granted in 2004 had been negotiated in the midst of a housing boom. But following the bank crisis, the affordable homes target of 35% was now unrealistic. To make it work now, the developers argued in Jan.2013 when house sale volumes were sluggish, the scheme would have to lose a large number of affordable homes. ... Nick Mathiason, Christian Eriksson, TBIJ.
2014
Sept.17.2014: The truth about property developers: how they are exploiting planning authorities and ruining our cities. Affordable housing quotas get waived and the interests of residents trampled as toothless authorities bow to the dazzling wealth of investors from Russia, China and the Middle East. We are replacing homes with investment units, to be sold overseas and never inhabited, substituting community for vacancy. The more we build, the more our cities are emptied, producing dead swathes of zombie town where the lights might never even be switched on. If the devil is in the detail, then the detail is #Section 106 of the Town and Country Planning Act 1990, a clause which formalised "planning gain", making it in the local authorities' interests to allow schemes to balloon beyond all reason, in the hope of creaming off the fat of developers' profits for the public good. The system has spawned a whole industry of S106 avoidance, with consultancies set up specifically to help developers get out of paying for affordable housing at all scales of development. Viability has been given increasing weight by the govt's National Planning Policy Framework introduced in 2012, which slashed 1,300 pages of policy down to 65, as part of the coalition's triumphant bonfire of red tape. Viability assessments are immune from public scrutiny... Southwark council's cosy relationship with Lend Lease, following reports in Private Eye of perks enjoyed by Peter John, Labour leader of the borough. The quest for permissions now extends into the statutory planning process itself, through the rise of deals known as planning performance agreements. Introduced to help fast-track large, unwieldy schemes through the system, PPAs see the applicant pay for a new dedicated position in the council's planning team to focus solely on their application, guaranteeing a faster turnaround and a better "bespoke" service. The Guardian, Oliver Wainwright
Related Groups
35 Percent, pressure group, http://35percent.org/
National Housing Federation (NHF), Shane Brownie, a former housing strategist in the Department for Communities and Local Government and now head of research of the NHF
Green Belt Land
Oct.26.2018: Plan for a million houses between Oxford and Cambridge puts countryside at risk. A million new homes between Oxford and Cambridge would destroy an area of countryside larger than Birmingham. That is the number of homes the National Infrastructure Commission (NIC) has recommended by 2050 to boost economic growth in an area known as the "Oxford-Cambridge Arc". The Campaign to Protect Rural England said this would result in the loss of 67,000 acres of greenfield farmland and woodland. The CPRE said that no formal environmental assessment or public consultation had taken place around developing the arc, although it would cost at least £5.5 billion in public money, and called for an environmental assessment of the plans to look at the impact of housing and transport on the countryside, health and climate change. The CPRE said that £3.5 bn earmarked by the govt for an "expressway", effectively a new motorway, between Oxford and Cambridge would be better spent on improving public transport in the region and completing the East West Rail line to link Oxford and Cambridge. James Brokenshire, communities secretary, said: "Building the homes our country needs does not mean tearing up vast tracts of our countryside. The Oxford-Cambridge Arc is an opportunity to further strengthen rural economies, enhance the environment and benefit local communities." The NIC said it did not know how many hectares of greenfield land would be lost because it had not specified locations for the housing it had recommended within the arc. Ben Webster, The Times.
Aug.06.2018: New green belt housing applications push total to a record 460,000. Developers made proposals for 35,000 homes in protected parts of England in 2017, taking the total number proposed for construction on protected land to a record 460,000. New data from the Campaign to Protect Rural England (CPRE) released on Monday showed that more than 24,000 homes were constructed in the UK's green belts in the past nine years. Its State of the Green Belt 2018 report reveals that the number of finished homes constructed on the protected areas almost doubled last year to about 8,000. The government has pledged to protect green belt land but housing campaigners believe much more controlled land could be released to build badly needed affordable new homes. Most of the construction to date has been on brownfield sites within the green belt, but the data suggests that the vast majority of homes constructed on greenfield green belt land is in higher price brackets unattainable to most buyers. Only 27% of homes built or approved on greenfield land since 2009 fitted the govt's definition of affordable housing. The CRPE data, collated from various sources, came just weeks after the govt's revised national planning policy framework. The new framework contained a number of crucial policy points: ministers overruled campaigners, parish councils and others who called for a blanket ban on building in the green belt, while also not agreeing to the further relaxation of the green belt rules sought by developers. The Country Land and Business Association, which represents the owners and managers of more than 10m acres of rural land, said the green belt was a planning designation intended to prevent urban sprawl, rather than a policy to protect beautiful countryside. He said: "Despite the acute need for new homes, the green belt reduced by less than 0.05% between 2016-17 and it still covers a greater area than developed land in England." The Countryside Alliance said some land should be removed from green belt, with stricter rules on the remainder. Robert Colvile, the director of the Centre for Policy Studies, said the current system was flawed. "It is bizarre that greater London is surrounded by an area three times larger on which little can be built, irrespective of the quality of the land," he said. "No one is calling for the green belt to be concreted over. But there is plenty of scope for judicious development, for example around transport hubs, while protecting the most beautiful countryside." The Green party called for a land value tax to encourage the use of vacant land. Currently, thousands of hectares of land that have been approved for homebuilding goes unused as the owners wait for values to increase rather than construct housing. A land value tax would penalise landowners who sit on land for which building permits have been issued. The party's co-leader Jonathan Bartley said: "Instead of overseeing the erosion of our green space, the government should invest in increasing social and affordable housing on the plentiful brownfield sites in our towns and cities, take action on empty homes, and introduce a land value tax to encourage the use of vacant land and reduce speculation." Fiona Harvey, The Guardian.
May.30.2018: Homes built on green belt 'will not be affordable'. Thousands of expensive homes could be built on green belt land under govt plans to relax planning laws, charities have warned. Campaigners said the changes would enrich rural landowners at the expense of the poor by reducing the amount of land earmarked for affordable homes. The govt wants to ease restrictions on small green field sites, where building is forbidden, to increase the supply of land for new homes. At present developments on "rural exception sites", can only be built with community consent if the homes are for local people and guaranteed to be kept "affordable in perpetuity," which means that they can never be resold or rented at market rates. Under proposed changes to the National Planning Policy Framework (NPPF) the govt has introduced an exception clause which would remove the proviso that homes must be affordable forever. It would also scrap the need for community involvement and relax the restrictions on how many of the homes on each development must be sold or rented at a discount. Analysts said that the new "entry level exception sites" would double or triple the value of land. Supporters, including the Country Land and Business Association, said the plan would encourage more landowners to provide land, which would mean that more homes could be built. Critics said that the scheme would undermine rural exception sites, which have delivered almost 8,000 affordable homes since 2011. The Ministry of Housing, Communities & Local Government said the plans would protect the countryside while giving councils the "freedom to approve new affordable homes that meet the needs of people in their area". The NPPF policy is due to be published in July. Jerome Starkey, The Times.
Feb.24.2018: Downton Abbey writer Lord Fellowes fights new estate in Thomas Hardy country. Lord Fellowes of West Stafford, president of the Hardy Society, has joined the madding crowd opposing plans to build a housing estate next to a country manor that inspired Thomas Hardy. He has written to planners to object to the proposed 120-home development 200 yards from Wolfeton House in Charminster, Dorset. About 100 local residents, the Campaign to Protect Rural England and the Landmark Trust have objected. Natural England has expressed concerns. The plan by Land Value Alliances includes 35% affordable housing. Council planners have recommended the development be approved, not least because there are 1,570 people on the waiting list for affordable housing. A committee meeting to decide the matter will be held next month. The Times,
May.09.2016: Now that he is mayor, Sadiq Khan must ignore the Nimbys and look to the Greenbelt to solve our housing crisis. London needs to build more homes... The greatest threat to London is London's soaring property prices that restrain business growth, job creation and reduce London's "pull" factor in an increasingly connected world. Our new mayor should focus on developing brownfield land, but he should do so knowing that restricting development to these areas will see London continue its poor rate of house-building. CityAM, Ian Anderson
Empty Properties
Overseas/Offshore Owned Housing
Dec.18.2018: Foreign landlords leave UK over taxes and weak pound. Overseas landlords have been deserting Britain owing to higher taxes, slowing house price growth and shrinking rental income on the back of the weak pound since the Brexit referendum. Hamptons International, the estate agent, said that the proportion of homes let by an overseas landlord had more than halved in 8 years, from 14.4% in 2010 to 5.8%. The decline comes after a series of tax changes designed to deter foreign ownership. ... Philip Adlrick, The Times.
May.27.2018: Swansea to Newcastle: the offshore ownership of student blocks. Much of the upmarket housing being developed is owned via complex business structures. The Land Registry shows that 14 of these are owned by overseas companies, registered in countries including Belize, the United Arab Emirates and the Isle of Man. Five rooms are owned by one Guernsey-registered company whose shareholders are not disclosed on the company register. Vita Student said that if investors were not registered as non-resident landlords with HM Revenue & Customs it withheld tax on rents it collected, otherwise rents were paid gross. Accounts for GSA, the UK manager of the Courtrooms, a Student Housing Company block where students pay £161 a week for an ensuite single room, show that in 2016 it collected a rental income of £2.2m and paid £10,000 in income tax. The bill was reduced by charges of almost £2.1m, the bulk of which were payments to Unicity XV Bristol Sàrl, a Luxembourg company registered as the owner of the property. A similar pattern is repeated for some of the other buildings in its portfolio, with insurance and maintenance costs working out at just over 66% of the rental income. The 20th-storey "Sky Lounge" of Portchester House in Elephant and Castle, south London, probably represents the height of luxury available to students. It is owned by a company based in the British Virgin Islands for a consortium made up of the Qatar Investment Authority, a Dutch-run pension manager and another BVI company called DV4, a fund run by the UK firm Delancey. Students pay their rent to a UK company and this is paid on to the BVI-based owner, Tribeca Square (Portchester House) 175 year Co Ltd. What happens next is not easy to establish, as information about BVI companies is not publicly available. The Storthes Hall Park student village has been owned by a Guernsey company called Ubrique Investments since 2003 when it was bought from the university. Ubrique's parent company is a limited partnership registered in the UK, and the partners are two Panama-based companies, Crown Properties SA and HM Developments. South Street Asset Management, the part of the network of companies which manages the property, declined to answer questions about the tax implications of using an offshore company to hold the building. Guide to Offshore Property Ownership. Hilary Osborne, The Guardian. See also Revealed: the developers cashing in on privatisation of student housing
Feb.14.2018: 97,000 homes owned by foreign firms. About 97,000 properties in England and Wales are owned by overseas firms, a quarter of them registered in the British Virgin Islands despite government efforts to crack down on "tax havens". As of last month, the islands were home to 23,000 of the overseas companies, followed by Jersey, Guernsey and the Isle of Man. The analysis of Land Registry data was conducted by the BBC and came after a decision in November to make the database public and allow free access to it. It also found that 42,680 of the properties owned by foreign companies in England and Wales, some 44 per cent of the total, were in London, and that they had a value of £33.9 billion. Of those 11,500 were in the City of Westminster. Some 6,000 others were in the borough of Kensington and Chelsea. Elizabeth Burden, The Times.
Bedroom Tax
Land Banking / Land Speculation
Mar.14.2018: Property developers 'boost profits by building slowly. Britain's biggest housebuilders have been accused of dripfeeding new homes on major developments to maintain their profits. Sir Oliver Letwin said that he was "not persuaded" that the reasons given by builders for the slow rate of homebuilding were true. "The principal reason why housebuilders are in a position to exercise control over these key drivers of sales rates appears to be that there are limited opportunities for rivals to enter large sites and compete for customers by offering different types of homes at different price-points and with different tenures," Sir Oliver wrote in a letter to Philip Hammond disclosed yesterday. The chancellor announced a review of the barriers to building in the autumn budget because of "land banking" by big developers. blamed the lack of housebuilding on the "absorption rate", whereby big builders concerned that selling large numbers of similar homes at once might depress prices, act to limit supply and sell properties over a longer period of time. This has a knock-on effect on affordable housing because the profits from sales are used to subsidise these homes. The Times, Harry Wilson
Feb.23.2018: The landbanking battle has begun. A study by think tank Resolution Foundation found that "...progress on household income and home ownership rates has failed to materialise for younger generations so far". One big cause is said to be "landbanking", an issue that is now the subject of an official investigation. The Campaign to Protect Rural England (CPRE) says the largest housebuilders control close to 399,000 plots with full or partial planning permission. The Times, Anne Ashworth
Jan.24.2018: Taxing speculation in land. The business model on which housing construction is funded is broken. It is slow to respond to rising house prices by increasing the supply of new housing, and stalls at the first sign of a downturn in the housing market. At the heart of the problem lies a failure in the market for potential building sites. Construction companies have responded to the unpredictable nature of our planning regime by acquiring land banks so as to ensure a steady supply of sites to develop. Land banking enables them to increase their market share in housing construction and limits the supply of new housing from competitors that might undermine the prices they can obtain. As a result, the availability of building sites barely responds at all to rising house prices. Red Brick, Dave Treanor
Associated Groups
References