Environment
Jump to navigation
Jump to search
Environmental Economics
Environment Watchdog
Mar.26.2018: Sadiq Khan accuses ministers of stalling over post-Brexit environment watchdog. Sadiq Khan has accused ministers of stalling over the setting up of a new tough environmental watchdog body post Brexit. Research by the country's leading environmental bodies suggests protections to wildlife, water and air quality are under threat because of budget cuts of more than 55% over the last 8 years. Greener UK, a coalition of environmental groups, is joining Khan's call for the govt to set up a properly funded enforcement agency after Brexit, when the European Commission will no longer have power to enforce laws on the environment in the UK. They say agencies in the UK tasked with protecting the environment – Natural England and the Environment Agency – have been cut so much that the condition of the most beautiful and rare habitats in the UK are deteriorating, the quality of water in English rivers has plummeted and nearly half of local councils are failing to properly monitor and assess levels of toxic air because of pressures on their budgets. New data revealed by Greener UK reveals that the water quality of England's rivers has fallen from 29% judged to be in good health in 2014 to just 14% in good health today. The govt has committed to setting up a new Environment watchdog in its 25-year plan and says it will put the plan out to consultation. Khan said: "With a new Environment Act in place to refresh our outdated legislation, create a legal right to clean air and establish a fully independent and well-resourced watchdog. After finally announcing plans to set up this watchdog, the government is stalling yet again. Their dithering greatly increases the risk of ending up with a body without any teeth which will simply be used as another excuse for ministers' lack of action on tackling the capital's toxic air". Sandra Laville, The Guardian.
Environmental Issues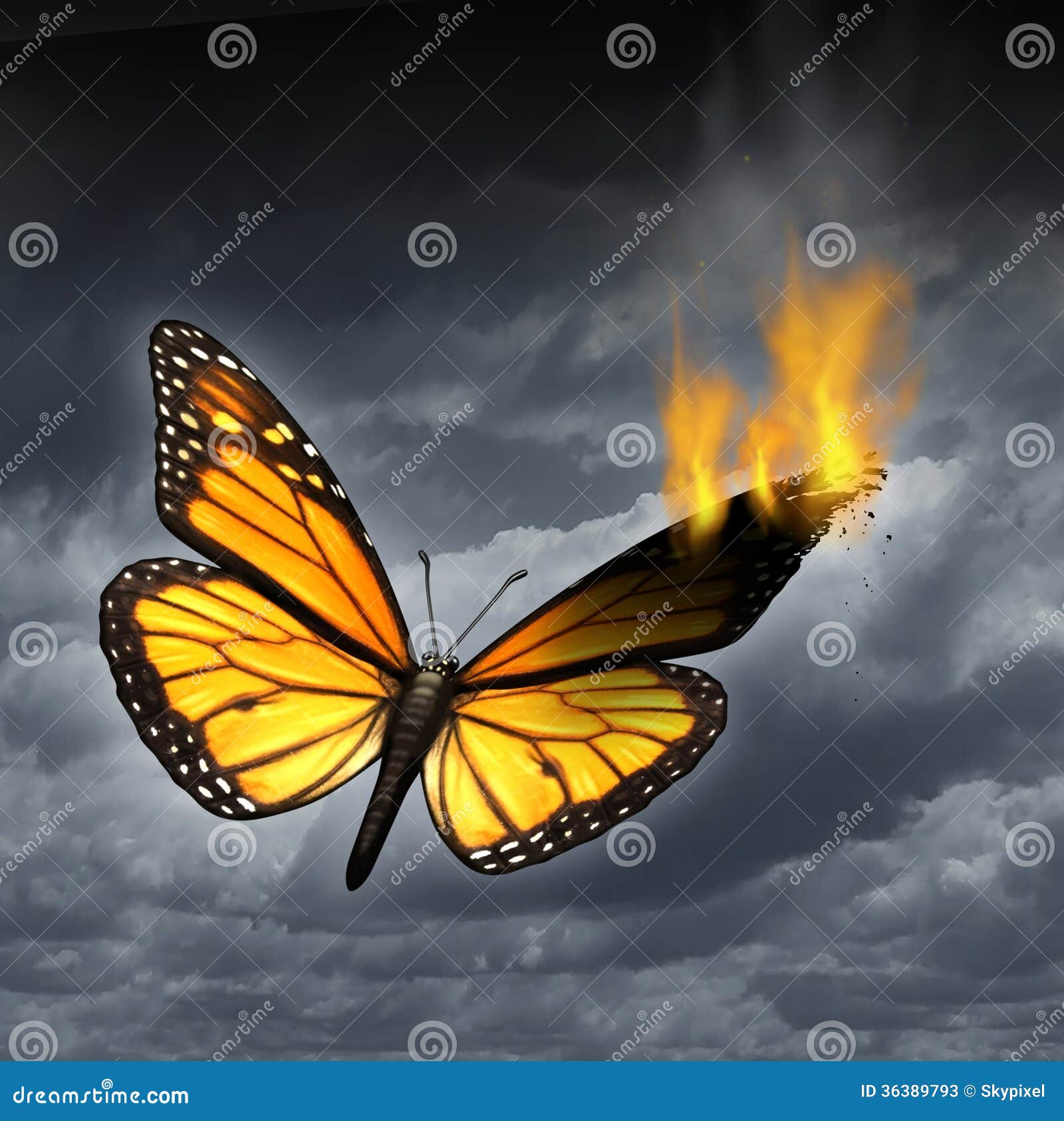 Apr.14.2018: This nation of nature lovers must do better. There are eight million members of environmental organisations in Britain, but concern for the landscape masks a tale of loss and neglect. Mark Cocker, The Times.
Climate Change
Geoengineering
Soil Degradation
Since 1945, increased world consumption has created a greater need for food. From 1950-2000, world population has grown from 2.6 bn to 6 bn. Since the "Green Revolution" in the 1960s, crop productivity has increased thanks to fertilizers and pesticides, but also to plant breeding and increased mechanization. Industrial farming appeared in the 1970s, with the traditional farm being gradually replaced by intensive farming systems based on a very high concentration of animals. These new production techniques, plus irradiation, long-haul transportation, and crop-breeding for size and durability, have made it possible to produce large quantities at a low cost. But we are witnessing a significant depletion of soils.
Malnutrition: there is a very strong link between soil health and human health, because 95% of the food we eat comes from the soil. Micronutrient deficiencies are now found in many populations. More than two billion people suffer from micronutrient deficiencies, including magnesium, iodine, iron and zinc. This is because intensive agriculture does not provide a diversified food rich in nutrients; it is not a source of a healthy and balanced diet. Foods grown on soils depleted of nutrients are one of the causes of malnutrition in humans, because of the absence of important micronutrients, such as iron, lithium, magnesium, zinc, copper, iodine, etc. ref + img, ref, ref, >ref<, ref, ref
Pollution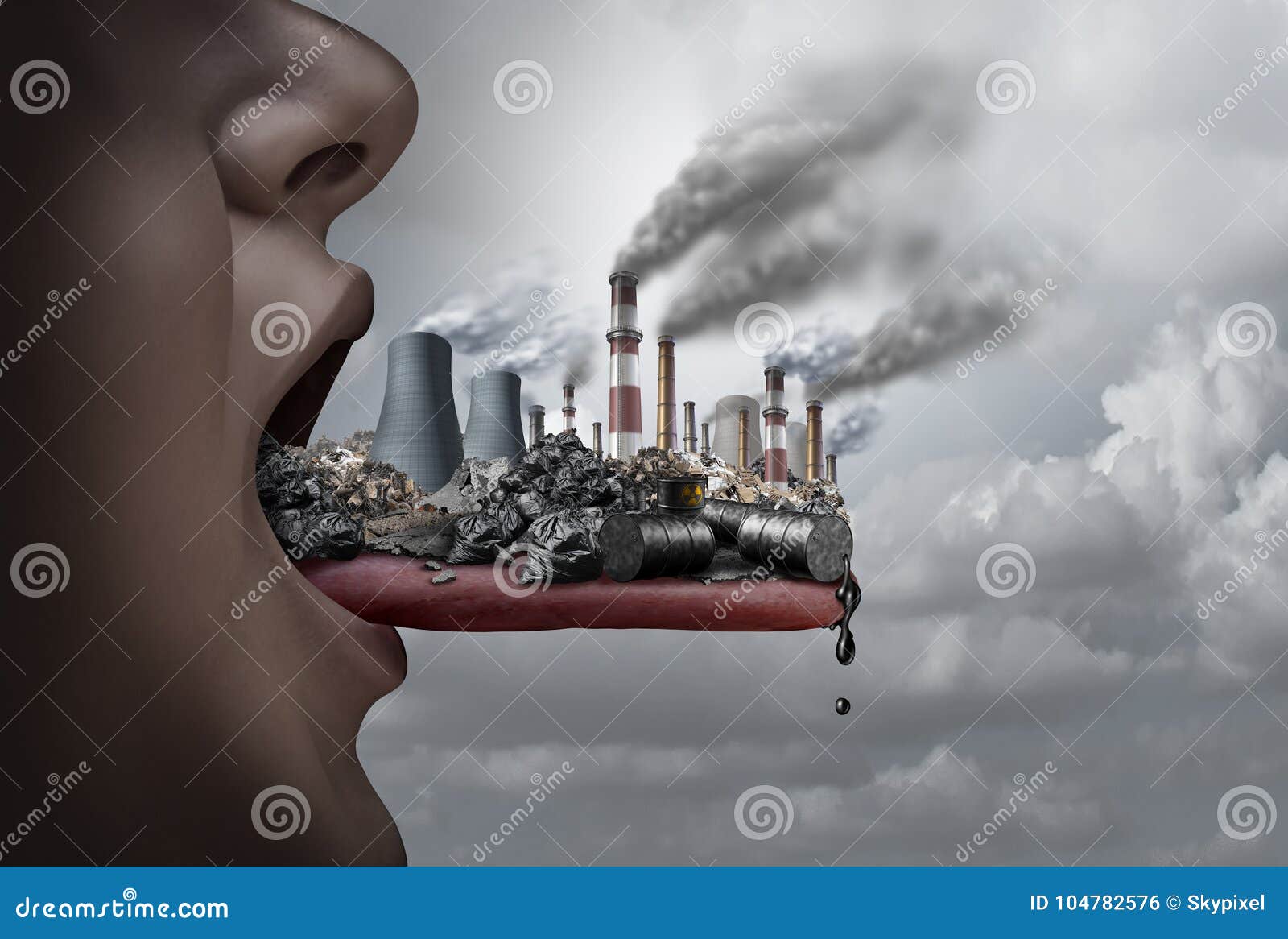 Systemic Pollution
Oct.27.2018: Pesticide banned after dozens fall ill. France imposed a three-month ban on metam sodium, a widely used pesticide yesterday after dozens of people in the countryside became ill. The US Environmental Protection Agency considers metam sodium to be a probable cause of cancer and limits its use to the ground, prohibiting application directly to plants. The national Small Farmers' Confederation, which campaigns against pesticides, said that market gardeners had long "blackmailed" the authorities over their use of metam sodium. Campaigners have raised the alarm over the high quantities of pesticides used by French farmers. Last week the government announced an inquiry into clusters of birth defects among babies born in certain regions over the past decade. Campaigners have accused successive governments of covering up the consequences of pesticides under pressure from the agricultural lobby. The devastating impact of pesticides on the bee population was demonstrated yesterday by figures showing that 30% of bees died over four months last winter, about the proportion that would normally die over a whole year. Honey producers have blamed neonicotinoid pesticides, which attack insects' central nervous systems. Charles Bremner, The Times.
Mar.13.2018: One in five deaths is linked to lead pollution, scientists reveal. Almost one in five deaths in the US can be linked to lead pollution, with even low levels of exposure potentially fatal, researchers have said. Middle-aged people today are still at risk due to past exposure to lead in traffic fumes, paint and plumbing, with the lingering effects of decades of pollution killing as many as smoking, they added. Chrys Smyth, The Times.
Pesticides and Herbicides
Aug.15.2018: Landmark Glyphosate Cancer Ruling Sets a Precedent for All Those Affected by Crop Poisons This was the first case of its kind against the world's top weedkiller, the herbicide glyphosate. AUnited Nations report in 20173was also heavily critical of the global pesticide companies, accusing them of the "systematic denial of harms", "aggressive, unethical marketing tactics"and heavy lobbying of Governments around the world which has "obstructed reforms and paralysed global pesticide restrictions". So why have the vast majority of international Governments' not acted to protect the public from pesticides? Because of Corporate Capture. Here in the UK, as well as in the EU and the US, there is a perverse system of regulation in which the regulators work with – and specifically rely predominantly on the data provided by – the very industries they are supposed to be regulating. Regulators often end up effectively just rubber stamping what the industry has provided, including the conclusions and false assertions their products are 'safe'. Georgina Downs, Counter Punch.
Perfluoroalkyl substances (PFASs)
Linkback: Toxic Teflon
Feb.14.2018: The non-stick diet: frying pan chemicals linked to weight gain. Researchers found that people with higher blood levels of a type of chemical commonly used in non-stick cookware were more likely to put weight back on after dieting. PFASs are also found in water-repellent clothing, stain-resistant fabrics and carpets, food wrapping and cosmetics. They have been linked with a range of health problems, including cancer, immune dysfunction and high cholesterol. Researchers at the Harvard T.H. Chan School of Public Health believe they have found the mechanism by which PFASs may affect people's weight. Those with higher blood levels of PFASs, indicating greater exposure, had a slower metabolism, the study found, burning fewer calories during normal daily activities. This means that they may need to eat less than others to avoid gaining weight. Kat Lay, Ben Webster, The Times.
Plastic Pollution
Plastic Pollution: How Humans are Turning the World into Plastic
Modern life would be impossible without plastic – but we have long since lost control over our invention. Why has plastic turned into a problem and what do we know about its dangers? Kurzgesagt
Soil Pollution
Water Pollution
Mar.17.2018: Drugs, plastics and flea killer: the unseen threats to UK's rivers. Hundreds of British rivers that are significantly cleaner than 30 years ago, when most waterways were biologically dead – often killed by raw sewage flowing from misconnected waste pipes down gullys meant for rainwater. Last year there were 317 serious pollution incidents on British rivers, a drop of two-thirds since 2001, but still enough for the Environment Agency to call for bigger fines for companies and farmers who pollute rivers. Yet a growing body of research indicates that many rivers are polluted by substances that are not systematically measured. Last week, researchers at the University of Manchester found "extraordinarily" high levels of microplastics in the river Tame in Denton, with 517,000 particles per square metre of river bed – levels not recorded anywhere else in the world. Microplastics are tiny particles that range from microbeads – used as exfoliants in skincare products, and banned in Jan.2018 by the govt – to microscopic fragments small enough to cross the blood-brain barrier. A large proportion come from materials such as polyester and new synthetic fabrics, produced when clothes are washed, and from wet wipes and sanitary products. But microplastics are just one issue, according to Matt Shardlow, the chief executive of Buglife, which campaigns to protect invertebrates. His organisation used Environment Agency data to highlight dangerous levels of Neonicotinoids – a type of pesticide linked to bee population collapses – in several British rivers, particularly the Tame and the Great Ouse. Shardlow and other campaigners are also worried about insecticides used in flea treatments for pets, and pharmaceuticals. Richard Benwell, head of govt affairs at WWT, called for the govt to take practical action on pollution. In the next few weeks proposals are expected to be published for a new environment watchdog, to replace the EU commission and European court of justice in holding the government to account on environmental standards, including on water quality. Amy Mount, of the Greener UK environmental coalition, said: "It is promising that ministers want to set higher environmental standards post-Brexit, but their success will depend greatly on the strength of this new watchdog". James Tapper, The Guardian.
Jan.24.2018: Big Pharma Suppliers Are Dumping Toxic Waste in the Environment, Investor Alleges. A Swedish investor is pressing the world's biggest drug companies to be transparent about their supply chains, after it alleged that some suppliers to those firms were dumping toxic waste into the environment. Nordea Asset Management, the investment arm of the Nordic region's largest bank, manages roughly $300 billion in investments, of which $6 billion is spread across Big Pharma companies. Last week it wrote to the 27 drug makers in which it is an investor demanding they publicly report who their suppliers are and how they monitor them. The letters followed a Nordea-commissioned investigation last year, which tested water samples outside some Indian factories exporting drugs and drug ingredients. Nordea's investigation covered seven plants, including two run by Pennsylvania-based Mylan NV and two run by an Indian company that counts Pfizer Inc as a client. The Indian company has also supplied Takeda Pharmaceutical Ltd and Novartis AG. Nordea is an investor in Mylan, Pfizer, Takeda and Novartis. The Bulk Drug Manufacturers Association of India responded to disagree with the findings. BNP Paribas Asset Management, Nordea's Mr. Beslik last year commissioned a U.K.-based investigative agency, Ecostorm, and a nonprofit called Changing Markets to test water samples outside 7 facilities in Hyderabad. Investors say it is unclear if Nordea's investigation would prompt change. Ronnie Lim, who heads Asian investments for Robeco Institutional Asset Management BV, a Dutch asset manager, says investors typically engage with companies invested in on such matters, rather than immediately divest. Preetika Rana, Wall Street Journal.
Ocean Pollution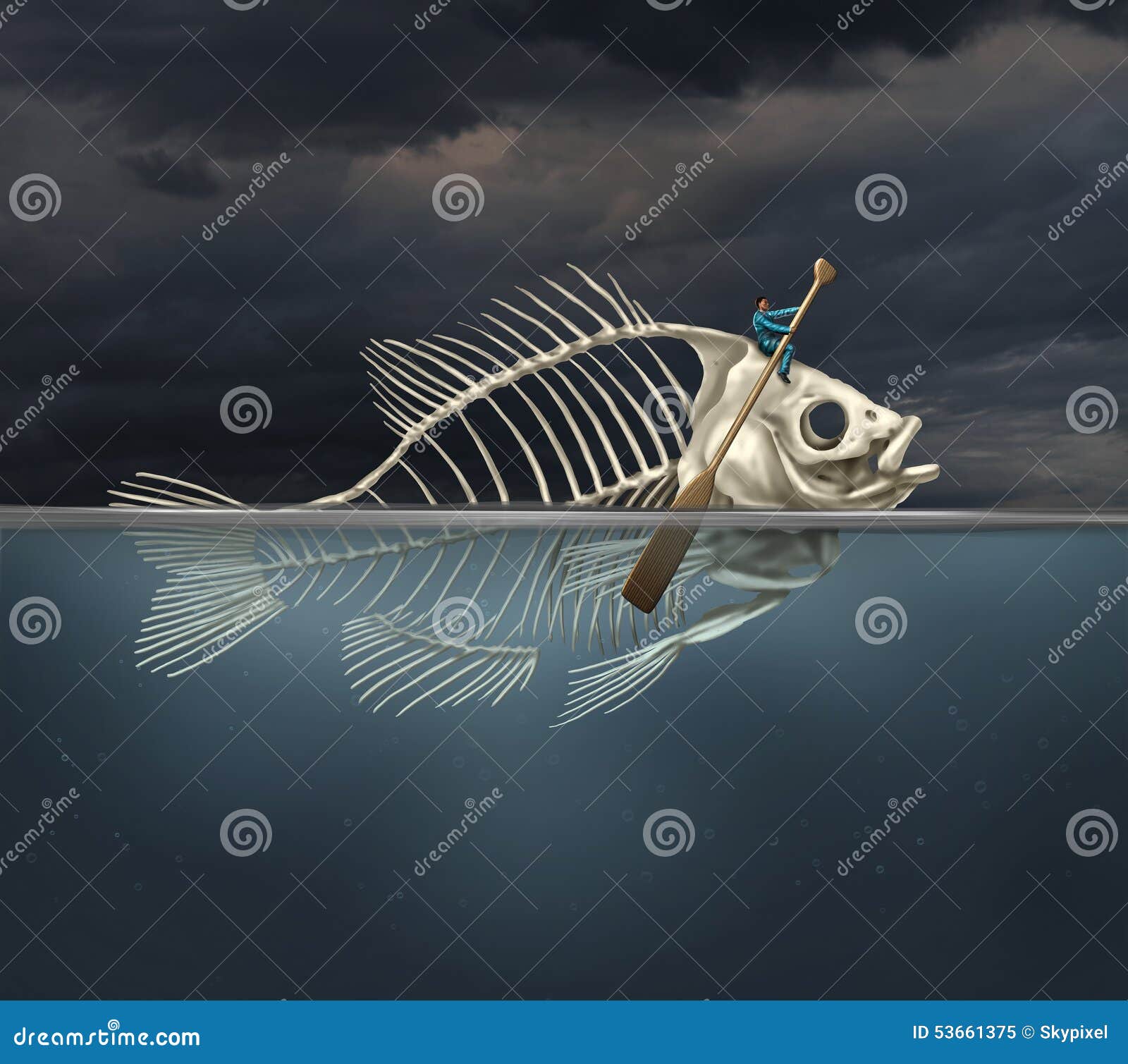 Feb.07.2019: WWII munitions: Time bombs at the bottom of the Baltic Sea. After the two world wars, huge quantities of munitions are rotting away in the Baltic Sea, damaging fish and marine life and endangering people. Experts have investigated how dangerous the contaminated sites are and what should be done with them. ..TNT is toxic to mussels and damages the genetic material of fish, which can lead to tumors. Deutsche Welle.
Dec.18.2018: Toxic waste in mothers' milk 'killing seals'. Seal pups around the British coast are at risk from toxic chemicals present in their mothers' milk. The contamination comes from man-made waste draining into the sea. The study found that even low levels of the fat-altering chemicals, known as PCBs (polychlorinated biphenyls) and DDT (dichlorodiphenyltrichloroethane), were endangering the lives of seal pups. A ban in the early 2000s on toxic sources such as paint, pesticides, electrical transformers and lubricants was not working. The toxic chemicals have become locked into the ecosystem. Persistent Organic Pollutant Burden, ...(payfor) Tom Eden, The Times.
May.13.2018: Diners beware: oysters harbour vomiting bug. Oysters contain something far nastier (than pearls), say govt scientists at Cefas, who have found that 7 in 10 sold in the UK are laced with toxic norovirus — the winter vomiting bug. They identified human sewage and farm waste released into the sea as the likely source of the virus — which would not naturally occur in oysters otherwise. ...those caught off Holland carried fewer viruses — most likely because the Dutch let less raw sewage enter their waters. Around the UK, by contrast, more than 60% of oyster production areas were classed as contaminated. Jonathan Leake, The Sunday Times.
Apr.19.2018: Hundreds of sharks and other fish discovered tangled in 'ghost net' drifting through Caribbean Sea. Hundreds of dead fish and sharks have been discovered by divers tangled in a huge, abandoned fishing net drifting off the coast of the Cayman Islands. The floating "ghost net" has possibly been trapping and killing sea life in its path for months, as it drifts across the Caribbean Sea. Tim Austin, deputy director of the Department of Environment, told the Cayman Compass the amount of creatures tangled in it indicated it had been cut adrift for a long time. Mr Martin-Mayes, from Lymington, Hampshire, said he and his friends managed to rescue a number of fish and even a shark from the net, which he estimated to be up to 50ft across and 50ft deep. They found buckets, rope, bottles, a long cable "disappearing into the depths", and even a tree tangled among the hundreds of carcasses. "The net's sole purpose in life is to kill - you get your hand wrapped in it and you drown," he warned. Linkback: Fishing Industry, Plastic Pollution. Tom Embury-Dennis, The Independent.
Air Pollution
Aug.20.2020: UK to set limits on harmful airborne particles. A new target will be set to protect people from the effects of breathing in tiny particles produced by transport and industry, the UK govt says. The UK falls some way short of a limit recommended by the World Health Organization for tiny particles called PM 2.5s. Ministers will confirm a legally binding PM 2.5 target in two years' time, alongside goals for waste reduction, wildlife, and water. The announcement follows criticism that the government's 2020 Environment Bill failed to include binding targets. Roger Harrabin, BBC News.
Feb.05.2019: UK parents 'worryingly unaware' of damage from air pollution. 9 in 10 health professionals said air pollution was harming children in their areas, and a similar proportion (92%) said the public needed to be better informed about the issue. A series of reports have outlined the impact of air pollution – including detrimental effects on teenage mental health, a "huge" reduction in intelligence among children growing up in polluted areas, and a record number of asthma deaths. Matthew Taylor, The Guardian.
Jan.14.2019: UK failed to enforce EU air quality standards – what will happen after Brexit? Government has astonishing record of fighting demands to meet legal obligations, by activist lawyers determined that ministers should stop ignoring medical evidence on air pollution. By almost this time last year, the govt had lost its 3rd court case demanding that it should meet its legal obligations on preventing citizens from breathing dirty air. After that, it was taken to Europe's highest court to explain its actions and still faces £millions in fines for its failure to safeguard citizens in accordance with European rules. All of that enforcement was dependent on the UK's membership of the EU. Once outside its dictates, the government will be freer to set its own rules on what air we should breathe, as well as what water we should drink and bathe in, and what food we should be allowed to eat. Fiona Harvey, The Guardian.
Jan.14.2019: Muck-spreading could be banned to reduce air pollution. New government strategy aims to reduce ammonia emissions by changing farming methods. Critics said the plans were inadequate to the scale of the problem and were not legally binding, unlike the EU rules they will replace. Michael Gove attempted to shift the focus away from diesel cars, which are the leading source of nitrogen oxides in urban areas and a key source of particulate emissions. Several organisations questioned this approach. Greg Archer, a director at the campaigning group Transport & Environment, said: "This new strategy once again fails to tackle the UK's biggest source of air pollution, the 7m dirty diesel cars on the UK's roads. The government needs to use new regulations to force carmakers to clean up the dirty diesels on the road or ban them from city centres." Tim Mitchell, cabinet member for environment at Westminster council – one of the most air polluted areas in the country – added: "With 9.9 million drivers in the capital, road transport contributes to more than half of the most deadly emissions." Fiona Harvey, The Guardian.
Dec.29.2018: Government accused of 'dodging responsibility' as study reveals most English people live with illegal air pollution. Over 60% of people in England live in areas with illegal levels of air pollution, according to new analysis. London had the biggest pollution problem, with 32 out of 33 London boroughs exceeding legal air quality limits. However the north of England was the region that suffered most due to toxic fumes, with over 75% of people in the North West and Yorkshire and the Humber living with filthy air. Current govt plans to tackle air pollution have been branded inadequate, largely due to the failure to deal with the high-polluting vehicles that emit most of the dangerous fumes. Josh Gabbatiss, The Independent.
Dec.01.2018: Why delivery of parcels to your workplace is choking city streets. Online shoppers have been urged to stop having goods delivered to their workplace in an effort to reduce traffic congestion in London. Sadiq Khan, the mayor, revealed plans to install parcel collection points at Tube stations, supermarkets and corner shops in suburban residential areas so that people can collect parcels on their journey to and from work. Transport for London, which maintains the capital's main roads, has welcomed an environmentally conscious initiative being rolled out by the delivery firm DPD. The company uses electric trucks to deliver parcels from the retailer to the city. The orders are then distributed to customers using golf-cart-style electric buggies. Figures published yesterday revealed that Mr Khan spent £90 million in 2017-18 on cycling, well below a promised £169m average annual spend. In his first two years in office £56 million has been spent on superhighways and £46 million on unsegregated cycle routes in residential areas, known as "quietways". London was named the 2nd most congested city in Europe, behind Moscow and ahead of Paris in 3rd place. Katie Gibbons, The Times.
Oct.25.2018: UK lobbied for air pollution loophole to weaken EU waste incinerator rules. The UK has been lobbying to weaken new EU rules designed to reduce toxic emissions from waste incinerators. UK incinerators have been heavily criticised for driving local air pollution. In April, UK delegates at a meeting to draft new guidelines on incinerator emissions led a successful push to retain a loophole on the release of nitrogen oxides (NOx) from waste plants. While the UK supported a 10% emissions reduction, representatives pushed an extra clause that will allow many existing incinerators to meet a standard that is 20% higher than the new proposed limit if one of the technologies used to reduce toxic emissions is not "applicable" to the plant. None of the UK plants use this technology, and the UK govt is concerned about the economics of installing it. The UK also opposed tighter monitoring rules for toxic mercury emissions. Others believe that plants can meet lower emissions standards by instead using SNCR, the technique used by most European plants. The UK's waste trade body, the Environmental Services Association, said that using SCR is very expensive and can lead to higher carbon emissions. Emma Howard, Unearthed.
Aug.16.2018: Most-polluting wood burner fuels due to get the chop. Michael Gove, environment secretary, is due to confirm plans to ban the sale of the most-polluting fuels for domestic wood burners in an attempt to cut harmful emissions. The sale of traditional house coal will be phased out under proposals set out in the govt's draft clean air strategy in May, which are expected to be confirmed by Gove's department on Friday. Restrictions are also expected to be placed on the sale of wet wood, particularly in urban areas. Burning wood before it has been properly dried releases more of the damaging particulates that contribute to air pollution. The govt will also tighten standards on solid fuels, forcing manufacturers to cut down on sulphur emissions and ensure only the cleanest stoves are sold. The new rules are the latest example of Gove's "interventionist" approach to tackling environmental challenges, which has included proposed bans on cotton buds and plastic straws. Areeba Hamid, of Greenpeace's clean air campaign, said: "Transport, in particular diesel vehicles, is responsible for the majority of air pollution on our streets and unless they are tackled as a priority, we cannot expect dramatic improvements in the UK's air quality." Heather Stewart, The Guardian.
Aug.02.2018: Buried UK government report finds fracking increases air pollution. Report, written by the govt's Air Quality Expert Group, was with ministers in 2015 but only published 3 years later, days after a key fracking permit to Cuadrilla in Lancashire was awarded. The UK already has illegally high levels of nitrogen oxides in many places. Labour shadow environment secretary, Sue Hayman said: "There's a pattern emerging, with environmentally unfriendly govt announcements being scheduled to pre-empt worrying reports by experts. The decision on Heathrow's 3rd runway was also taken days before the Committee on Climate Change reported on the danger of CO2 emissions". Ministers deliberately delayed the release of the govt report that found fracking could cause house prices to fall. Friends of the Earth said "This Tory govt has been dragged through the courts three times because of their failure to tackle illegal air pollution, but they're still taking a cavalier approach to this public health emergency". Damian Carrington, The Guardian.
Jul.18.2018: Asthma deaths rise 25% amid growing air pollution crisis. Doctors urge ministers to act as 1,320 killed by asthma in England and Wales last year - a rise of more than 25% over the last 10 years. There has been an increase of 43% in asthma deaths in those aged 55-64 since 2016. Sarah Marsh, Matthew Taylor, The Guardian.
Jun.08.2018: Sadiq Khan plans to extend London's ultra-low emission zone. Sadiq Khan has unveiled details of his plan to introduce an "ultra-low emission zone" covering a huge swath of London in the next few years. The scheme, which will see the most polluting vehicles charged for entering the centre of the capital from April next year, will be extended to the North Circular and South Circular roads in 2021. Clean air campaigners said the move would improve the quality of life for hundreds of thousands of people, although some called for the wider clean-air zone to be introduced earlier. Khan said: "Air pollution is a national health crisis and I refuse to stand back as thousands of Londoners breathe in air so filthy that it shortens our life expectancy, harms our lungs and worsens chronic illness." Unveiling the plans at a London primary school on Friday, the London mayor announced a 4-year study looking at the impact of toxic air on the health of 3,000 primary schoolchildren. The project, led by scientists at Queen Mary University of London, will compare the health of children in the capital with those in polluted areas of Luton where there is no low-emission zone planned. Once the zone is extended to the North Circular and South Circular, it will cover a huge area of London, and officials estimate 100,000 cars, 35,000 vans and 3,000 lorries will be affected per day. It will also include a "particulate matter standard", after the Guardian revealed every part of London exceeds World Health Organization air quality guidelines for PM2.5 – the most dangerous particulate. Greenpeace, ClientEarth said the London mayor should go further. The charge in the central London zone and extended area will operate all day, every day. Drivers within the expanded zone using "non-compliant" vehicles will pay a daily charge of £12.50. Khan will also tighten standards for the most polluting heavy vehicles, including buses, coaches and lorries, which will face a daily charge of between £100- £300, across the whole of London from October 2020. Steve Gooding, director of the RAC Foundation, said he "could not fault the Mayor's crusade to tackle air pollution". However he warned that there were about 1.2m non-compliant cars and vans registered in London with many will be owned by the most deprived households. "Our analysis suggests that even an ambitious scrappage scheme, as yet an unfunded ask of central government, could leave many of these households out of pocket unless the Mayor puts other initiatives in place to help them." Matt Winfield, London director for the walking and cycling charity Sustrans, said the announcement was "a vital step in tackling toxic traffic pollution". He added: "Cleaning up vehicles will only take us part of the way toward truly clean air. We need fewer vehicles, not just cleaner ones". Matthew Taylor, The Guardian.
May.27.2018: We need to clean up our act on roadside pollution. Through deft political sleight of hand, the environment secretary Michael Gove's defence of what the govt is doing to address air pollution diverts attention from the cause of dirty air in most of our cities: diesel-fuelled vehicles. This risks slowing down the action required to tackle air pollution at a moment when more and more people are becoming aware that it is a serious risk to health in places beyond London. ... Letters, The Guardian.
May.22.2018: Homes face ban on wood‑burners. Town halls could be handed powers to stop residents having bonfires or using wood-burning stoves as part of a clean- air strategy that would shift responsibility on to local authorities. The environment department is due to reveal today that Michael Gove is considering giving councils powers to issue "non-burn notices", a policy that is used in the US. This would let them ban the burning of dirty fuels on days when pollution exceeded a certain level. Jeremy Hunt, health secretary, will also announce a tool, developed by Imperial College and the UK Health Forum, that will help councils to estimate the economic impact of air pollution in their area. It takes account of the cost of treating diseases for which there is a strong association with air pollution, such as heart disease, strokes and lung cancer. Separately, farmers face new restrictions on how they manage fertiliser and slurry under the government's plans to reduce air pollution. Mr Gove promised new subsidies to help farmers to achieve this under the post-Brexit system he is planning of ending area-based farm payments and linking subsidies to "public goods". Last week the European Commission referred the UK and five other nations to the European Court of Justice for breaching air quality limits. Sam Coates, The Times.
Apr.01.2018: Duke's HQ diverts Amazon deliveries to cut van pollution. Until 6 months ago, 21 vans a day would bring Amazon orders and other deliveries to the HQ of the Duke of Westminster's property business, Grosvenor Group. The diesel fumes made one of the most exclusive areas in the country one of the most polluted. Now a pilot scheme has reduced the number of delivery vans to a single electric vehicle each day — and the example of Mayfair, in central London, could help tackle the "dirty secret" of online shopping nationwide. Our craving for instant gratification is clogging up roads, encouraged by retailers who offer apparently "free" delivery. The distance driven in vans has risen by a fifth from 2011 to 2016, thanks mainly to 1.8bn parcel deliveries a year. Subscribers to Amazon Prime, for example, can get one-day delivery with no charge and no minimum spend. Councils say they need an extra £1bn to pay for the damage to roads caused by extra journeys. Sam Clarke of Gnewt, part of Menzies, said the scheme could reduce journeys in "every busy street in the UK". He is also testing the use of porters to carry parcels the final few hundred yards. He said society was paying the price of a battle for market share based on speed of delivery. Amazon argues that deliveries replace the need for shoppers to make single car journeys. Nickie Aiken, leader of Westminster council, has been trying to tackle congestion caused by online shopping and cruising Uber drivers. Nicholas Hellen, The Times.
Mar.26.2018: Congestion charge increases diesel pollution levels. London's congestion charge has increased diesel pollution by 20%. The charge, introduced in 2003 for traffic in central areas, reduced some forms of pollution such as carbon monoxide, particulate matter and nitrous oxide by up to 30%. However, it has had the unintended consequence of increasing damaging forms of pollution, including nitrogen dioxide (NO2) emissions, because of the increase in traffic from diesel buses and taxis. Nitrogen dioxide levels have increased by 20% since the introduction of the levy, which now costs £11.50 a day. Mark Bridge, The Times.
Erosion
Waste Management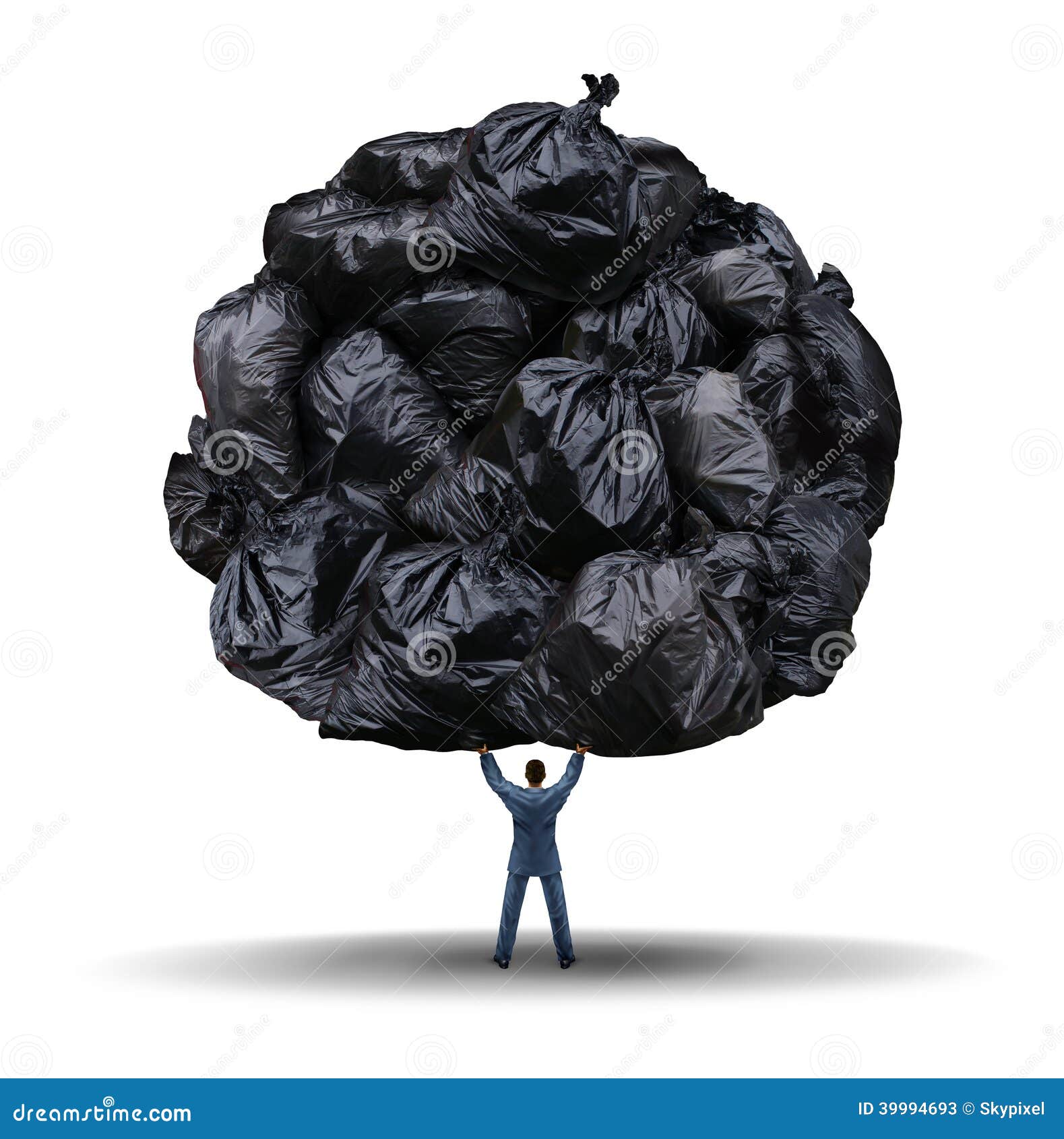 Dec.02.2018: Sandwich firms take the wrap with 15p packaging tax. Sandwiches are to be targeted by a new packaging tax in a war on waste to be launched as early as this week. The scheme, predicted to add up to 15p to the cost of a pack, is aimed at making food producers, retailers and home delivery services such as Amazon pay the full cost of dealing with packaging. Sandwich packs are being targeted because they are among the least recyclable products sold by Britain's supermarkets and high street shops. They employ bonded materials, whereby cardboard is glued to a transparent plastic window, a combination that makes them impossible to recycle. Bonded packaging is also widely used for other foods. Tesco, Marks & Spencer, Recycling Association, Ocado, Deliveroo, Amazon. Other measures include giving councils the power to impose £400 spot fines on householders found fly-tipping. The plastic bag tax is also set to double to 10p. The UK produces 222m tons of waste a year. The biggest problems come from the 27m tons of household rubbish, which contains several million tons of food, paper and other organic materials. as well as 14m settees and mattresses, whose breakdown produces methane and other toxins. Jonathan Leake, The Times.
Recycling
Oct.19.2018: UK plastics recycling industry under investigation for fraud and corruption. Watchdog Environment Agency is examining claims plastic waste is not being recycled but left to leak into rivers and oceans. Six UK exporters of plastic waste have had their licences suspended or cancelled in the last 3 months. Exporters make £millions by charging retailers and manufacturers a fluctuating tonnage rate for plastic waste recovery notes. But the system – heavily criticised as open to fraud and abuse by the National Audit Office this summer – relies on companies making self declarations about how much packaging they are exporting. At least 100 containers of plastic waste a day are shipped out to Europe and the Far East. The Environmental Services Association is aware of the organised crime. In Jan.2018, China stopped accepting British plastic waste and exports shifted to Malaysia, Vietnam and Poland. But Malaysia and Vietnam have imposed temporary bans on imports and Poland is considering restrictions, a sign that countries are growing more wary amid evidence of high contamination rates. UK exports to Turkey and the Netherlands soaring as a result. The UK heavily relies on the export market as it struggles to meet a target to reprocess more than 50% of its plastic waste by 2020. 360 Environmental said "we have reached a tipping point". The EA has been passed allegations that export firms are using the Netherlands to effectively launder plastic waste – exploiting looser controls over shipments to Europe – before illegally moving it out to other countries in the Far East, where they might struggle to get approval under the UK licence system. The Environment Agency accepted could have done better over the years in tackling abuses. In 2016-17, carried out < 40% of 346 spot checks on companies it had planned. In 2018, 5 red-flag-rated export firms are still operating, and 33 medium-risk ones are also still accredited. In the meantime, the govt is beholden to the Packaging lobby, and to INEOS's fracking plans to make more plastic. Sandra Laville, The Guardian.
Jan.24.2018: UK opposes strong EU recycling targets despite plastics pledge. A 25-year environment plan was launched earlier in January by the prime minister, Theresa May, who particularly focused on cutting plastic pollution. The plan, aimed partly at wooing younger voters, says "recycling plastics is critical". A target to recycle 65% of urban waste by 2035 was agreed by the European council and parliament in December and now awaits a vote of approval by member states. But the UK's opposition is revealed in a record of a subsequent briefing for EU ambassadors, obtained by Greenpeace's Unearthed team and seen by the Guardian. "The UK cannot support a binding target of 65% for 2035," said the record, compiled by officials from one member state and confirmed by others. Furthermore, the UK said its opposition meant it would not support the overall waste agreement. The recycling target had already been watered down from the 70% by 2030 initially sought by the European parliament. (more...) Damian Carrington, The Guardian.
Dec.19.2017: ALL bin collections to be SAME across the UK as Gove ends recycling madness. Rules and regulations vastly differ around the UK, making the collections confusing. The Environment Secretary has now announced a four-point plan to make local councils conform to the same guidelines. But Martin Tett from the Local Government Association dismissed the idea. He said: "Common standards for recycling wouldn't be effective, as there is no one-size-fits-all solution to this problem. A key component is reducing the amount of unrecyclable waste we produce in the first place, which is why it's essential that manufacturers and retailers work with us to achieve this. What we need is packaging that is easily recyclable - this would not only make waste disposal easier for our residents, but save considerable amounts of money and energy, whilst protecting our environment". Mark Chandler, The Express.
Affiliated Groups
Landfill
Jun.25.2017: What Lies Beneath: The Legacy of Landfill. The toxic legacy of Britain's industrial heritage lies festering beneath our feet in 20,000 former landfill sites. Govt has ended grants to Local Authorities to help pay for clean up, and developers are moving in to build housing. How safe are these places, and should people be concerned about living on top of them? Many of these sites were commissioned long before safety and environmental regulations were introduced, so nobody knows what's buried underground and what problems it might create in the future. Families whose homes were built right next door to old landfill sites tell the programme their lives have been blighted by health issues. File on 4 has seen new research commissioned by the Environment Agency which reveals how erosion is threatening hundreds of toxic dumps along our coastline that could leach chemicals and other harmful substances onto our beaches and into the sea. BBC Radio 4, File on 4
Downloable transcript here: http://news.bbc.co.uk/1/shared/bsp/hi/pdfs/20_06_17_fo4_whatliesbeneath.pdf
Biodiversity and Ecosystems
An ecosystem is a community of living organisms in conjunction with the non-living components of their environment (eg. air, water soil), interacting as a system. Biodiversity affects ecosystem function.
Apr.11.2018: Farmland Birds in France Are in Steep Decline. Scientists have reported precipitous declines in agricultural regions even among common birds eg blackbirds. This follows news of a devastating 80% decline in insects in Germany over the last 40 years. The drop is occurring throughout Europe. But the most recent results from two surveys — one nationwide in France, the other limited to one region — caused scientists to sound an alarm, because the results suggest that agricultural methods are hurting birds. Over the past 17 years, the numbers of birds in farming areas have dropped by 33%. Dr. Fontaine suspects that pesticides used in agriculture and intensification of land use are linked to the decline. Another recent analysis of a number of studies showed that in northeastern Europe, birds were in a general decline, both residents and migrants. James Gorman, The New York Times.
Mar.21.2018: Europe faces 'biodiversity oblivion' after collapse in French birds, experts warn. Martin Harper, director of conservation for RSPB UK, said: "In the UK the situation is just as concerning. Our beleaguered farmland birds have declined by 56% between 1970-2015, along with declines in other wildlife linked to changes in agricultural practices, including the use of pesticides. We urgently need action on both sides of the Channel, and this is something we hope to see from the govts of the UK as we prepare to leave the EU." Patrick Barkham, The Guardian.
Mar.12.2018: What is biodiversity and why does it matter to us? The air you breathe, the water you drink and the food you eat all rely on biodiversity, but right now it is in crisis – because of us. What does this mean for our future and can we stop it? Damian Carrington, The Guardian.
Tourism
Dec.01.2018: Fears for Arctic life as cruise ships bring in tourist hordes. The rapidly expanding Arctic cruise industry sell the chance to see Arctic wildlife and claim they can do so without causing harm. MPs are calling for cruise ships carrying more than 500 people to be banned from the Arctic. Very large cruise ships with up to 6,000 passengers are overwhelming the Arctic. The Environmental Audit Committee wants the govt to use its observer status on the Arctic Council to press for a ban by the members with territorial claims over the region: Canada, Denmark, Finland, Iceland, Norway, Russia, Sweden and the USA. The Association of Arctic Expedition Cruise Operators said that the size of ship was not a problem as long as visits were well managed. Ben Webster, The Times.
Rewilding
May.30.2013: Rewilding made simple, an animated guide (Video). Could the destruction of the natural world be reversed? Could our bare hills once more support a rich and thriving ecosystem, containing wolves, lynx, moose, bison, wolverines and boar? Does our wildlife still bear the marks of the great beasts that once roamed here? George Monbiot narrates an animation on the enchanting subject of rewilding. George Monbiot, Matt Hill, Paul Boyd, The Guardian. Video url
Wildlife Conservation
Mar.16.2018: Shutting down EU ivory trade is a 'personal priority' for Boris Johnson. Tthe Africa minister Harriet Baldwin, has promised that the UK will lead a fight to shut down the ivory trade in the EU, describing the issue as "a personal priority" for the foreign secretary Boris Johnson. Earlier this month, the UK and France jointly called on the EU to ban the internal trade of raw – or newly-carved – ivory. So far, the bloc has only banned its export and many African nations would like to see EU states go further. "If the EU gives us money to train rangers but still allows the exit of the trophies to the EU, that to me is a hypocrisy," said Botswana's environment minister, Tshekedi Khama. (more...) Arthur Neslen, The Guardian.
Pollinator Decline
Deforestation in the UK
Jun.27.2018: 'There is no oak left': are Britain's trees disappearing? The first national 'tree champion' is charged with reversing the fortunes of the country's woodlands and beleaguered urban trees. Earlier this month, the govt appointed the first "tree champion", who will spearhead its plans to grow 11m new trees, and conserve existing forests and urban trees. Sir William Worsley, currently chairman of the National Forest Company, has been given the task of overseeing trees in England and Wales, including England's iconic national tree, and ensuring that trees are not felled unnecessarily. Worsley is a former chief of the Country Land and Business Association, which represents landowners and rural businesses. Despite the government incentives, the rates of new forests being planted remain stubbornly low in England, where the high prices of land for farming and for housing development discourage tree-planting, as even the most popular commercial species such as Sitka spruce can take 30 to 50 years to reach maturity for harvesting. One of the first tasks Sir William Worsley will face is establishing the extent of the UK's forests. John Tucker, director of outreach at the Woodland Trust, says there is little reliable information on how much land is covered by trees in the UK, and there are few protections even for ancient trees, on public or private land. Jeremy Barrell, director at Barrell Tree Consultancy, and a member of the Institute of Chartered Foresters, said: "There is strong anecdotal evidence and improving research evidence to confirm that urban canopy cover is declining around the world, and that is certainly my experience in Britain. Successive UK governments have failed to recognise the threat and act to reverse the adverse impact on ordinary people." Worsley will also have to address the issues at Network Rail, which has been felling trees for the past decade as part of track management plans that will continue, in an £800m plan that will encompass all leaf-bearing trees on 20,000 miles of track. Jo Johnson, the rail minister, called a pause to the plans after the Guardian's revelations of tree-felling activities, but there is still no certainty over the long-term plans. Local authorities also face dilemmas, following protests in Sheffield over the felling of more than 6,000 trees there. Fiona Harvey, Sandra Laville, The Guardian.
Overpopulation
Mapping the World's Urban Population in 2050, Visual Capitalist
Nov.10.2018: Baby boom turns to bust as half of countries face population slump. 91 out of 195 countries have fertility rates below replacement levels. There is huge variation between countries, with the average in Niger, west Africa, 7.1. In Cyprus, women will generally have just one child. The report, part of the Global Burden of Diseases series, said that countries facing population decline had options including policies to encourage women to have more children, which have limited impact, liberalising their approach to immigration, frequently "accompanied by social and political challenges", or increasing the retirement age. Kat Lay, The Times.
Apr.09.2018: Population "Factfulness" – where Hans Rosling goes wrong. We commend Hans Rosling as a brilliant communicator and a person dedicated to improving the lives of people across the world. However, we offer the following facts, which run counter to Prof Rosling's popular but shakily founded position that population isn't a problem and future population growth will effectively sort itself out. We believe that he was only able to maintain that position through neglecting environmental problems, over-simplifying population data and placing his faith in demographic theories that haven't been proved and technological solutions that haven't yet been invented. Population Matters.
Nov.2013: Why the world population won't exceed 11 billion. In part 5 of a 6-part lecture, Hans Rosling uses statistics to give an overview of population growth and an explanation of why the total human population will never reach 11 billion, as others predict and fear. (15 mins) Youtube.
The Issue
The Earth cannot provide for us all. We are currently using up the renewable resources of 1.7 Earths — unless things change, by 2050 (30 years' time): we will need 3 Earths; we will need 70% more food; 4bn people will live in regions short of water; availability of land per person in developing countries will halve; we will use 71% more resources each; the demand for energy will increase by 40+%; a global "middle class" of 3.2bn people consuming at 2016 levels will rise to ca. 5bn. Population Matters. Accessed Apr.12.2018.
Declining Birth Rate
Contraception
Jul.20.2017: Bill Gates' New Population Control Microchip Due for Launch in 2018. The Bill and Melinda Gates Foundation has been working in conjunction with a small Massachusetts startup to develop the "digital pill" that will enable women's fertility to be switched on or off, remotely, with the touch of a button. The new "digital version of the contraceptive" pill will be tested in Africa this year. The chip will allow for adjustments to be made to a person's hormone levels via remote control. Following testing, the microchips are due to be rolled out globally in 2018 with "every woman in America" replacing their regular contraceptive pill with the new remote-controlled chips, according to Gates. the chip is implanted under the skin and releases small doses of the contraceptive hormone levonorgestrel on a daily basis, with enough capacity to last 16 years. About the same size as a Scrabble tile, it houses a series of micro-reservoirs covered by an ultra-thin titanium and platinum seal.The hormone is released by passing a small electric current from an internal battery through the seal, which melts it temporarily, allowing a 30 microgram dose of levonorgestrel to seep out each day. And it can be simply switched off by a wireless remote, avoiding the clinical procedures needed to deactivate other contraceptive implants. (infographic). Jay Greenberg, Sleuth Journal.
Infertility
Jul.31.2018: Where has all the sperm gone? Sperm counts have been decreasing for decades. Nobody seems to know why it's happening, and not much is being done to find out, but we could be facing a public health disaster. Philip Ball, Prospect Magazine.
Nov.22.2017: Poor sperm quality linked to air pollution. Study finds 'strong association' between high levels of fine particulate matter and abnormal sperm shape – but impact on wider fertility remains unclear. Matthew Taylor, The Guardian.
May.06.2014: Air Pollution & Infertility. New information is coming out increasingly, to show the relationship between air pollution and infertility. It is currently estimated by the CDC that 6.7 million women have impaired ability to get pregnant or to carry a baby to term. This represents 10.9% of women between the ages of 15 and 44. Now air pollution is getting linked to infertility. In men, air pollution has been linked to DNA damage, abnormal sperm morphology, and reduce sperm performance. Dr Soram Khalsa M.D., SikhNet.com.
Nov.21.2013: Male fertility decline in China linked to air pollution. 66% of donated semen failes to meet WHO standards. The infertility rate is now 15%, compared to 3% only 30 years ago. Sperm quality varies depending on the pollution levels in the locality. Luna Lin, China Dialogue.
Dec.05.2012: Studies show alarming sperm count falls, but some distrust the figures. The fate of male fertility has become one of the most controversial issues in medical science. At the centre of the fuss is the state of men's semen, after numerous reports found sperm counts and sperm quality heading firmly south in one country after another. It all began 20 years ago, when a Danish group reported a 50% fall in global sperm counts from 1940 to 1990 in the British Medical Journal. Since then, scientists have searched for what might cause such an alarming decline. One of the most common theories lays the blame with chemicals in the environment, which mimic the sex hormone, oestrogen. ... the group call the results "a serious public health warning" and call for international monitoring of sperm counts. Ian Sample, The Guardian.
Jan.2010: Environmental Impacts on Reproductive Health. Of the 87,000 chemicals registered for commerce in the United States, only one-tenth have been tested for potential health effects. Of those that have been tested, only a portion have been assessed for reproductive health effects. Experts now are challenging the traditional assumptions about "safe" levels of toxicant exposures at a population level. Exposure during critical windows of susceptibility may have more significance. These windows vary somewhat depending on the particular toxicant and include periods during gestation, childhood, adolescence, and adulthood. Because these windows of susceptibility include very early pregnancy, clinicians should counsel women about exposures throughout their reproductive lives. Some chemicals have direct toxic effects on the reproductive system. Endocrine-disrupting chemicals (EDCs) can exert effects on hormone-producing glands, such as the thyroid or pituitary, which in turn affect reproductive health. EDCs also may have direct effects on the reproductive system. Toxicants can exert negative reproductive effects through several mechanisms, as shown in Figure 4.21 Some chemicals kill or damage cells. If these cells are oocytes or sperm cells, exposure to the chemicals can result in infertility. If they are other types of cells, developmental problems can occur. Other chemicals alter the structure of DNA, causing gene mutations. Depending on the genes affected, mutations can result in an inability to conceive or in birth defects in the offspring. Assoc. of Reproductive Health Professionals, ARHP.
Jan.20.2009: Declining Male Fertility Linked To Water Pollution. New research strengthens the link between water pollution and rising male fertility problems. The study shows for the first time how a group of testosterone-blocking chemicals is finding its way into UK rivers, affecting wildlife and potentially humans. University of Exeter, Science Daily.
Conservation
Nov.19.2018: Surge in marine refuges brings world close to protected areas goal. Reserves cover more than five times area of US, says report, but enforcement is often poor. A record surge in the creation of marine protected areas has taken the international community close to its goal of creating nature refuges on 17% of the world's land and 10% of seas by 2020, according to a new UN report. Protected regions now cover more than five times the territory of the US, but the authors said this good news was often undermined by poor enforcement. Some reserves are little more than "paper parks"; at least one has been turned into an industrial zone. The creation of protected areas has not been enough to halt a collapse of species and ecosystems that threatens civilisation. Since 1970 humanity has wiped out 60% of mammal, bird, fish and reptile populations, with a dangerous knock-on impact on food production, fisheries and climate stability. Jonathan Watts, The Guardian.