Obesity
Jump to navigation
Jump to search
Every 35 days, your skin replaces itself; your liver in about a month. Your body makes these new cells from the food you eat. What you eat literally
becomes you
. You have a choice in what you're made of - you
are
what you
eat
.
PHE Eatwell Guide
Organisations associated with Public Health England's "Eatwell Guide" (see Health Policy § Nutrition). There's no conflict of interest here — they're all interested in the health of their bottom line.
External Reference Group Members
Eatwell Guide – conflicts of interest. A group was set up in Nov.2014 to review the "Eatwell" plate - but the majority of the group was stacked with the Who's Who of the Fake Food Industry. Zoe Harcombe PhD, Mar.20.2016.
Observers
The Food Industry
... spends a fortune getting you to swallow its dangling hooks. ... pointed at fat to draw our attention away from sugar ... has loaded our food with sugar over the last decades ... when they were forced to reduce salt, they upped the ante on sugar ... fighting tooth and nail 'cos don't want their profits impacted ... all in the name of "consumer choice". Sugar in mayonnaise, fcol. http://www.alkalizeforhealth.net/tableofcontents.htm > Obesogens.
Who Sets the Agenda? The Cons/LibDem govt trumpeted its "Responsibility Deal", which amounted to asking the Food Industry to pretty please stop making extraordinary profits from junk food sales. That was always going to work - not. The big question here - as always - is "why on earth does the govt think that such a request would actually work?" See /Documents/Sustain-Alliance-Who-Sets-the-Agenda-2016.07.pdf.
The Obesity Games: 10 facts about The Olympics & Junk Food Sponsors, Olympics are a carnival of junk food marketing, say campaigners, Coca-Cola and the Olympics, McDonald's Has Ended Its 41-Year Sponsorship of the Olympics, Olympics attacked for fast food and fizzy drink links, DDG search. As of 2012, there were 9 TOP (official Olympic Partners) organisations – as The Olympic Partners are known. These are Coca-Cola (non-alcoholic beverages), Acer (computing technology equipment), Atos Origin (information technology), GE (infrastructure & healthcare products & services), McDonalds (retail food services), Omega (timing & scoring), Panasonic (audio/TV/video equipment), Samsung (wireless communications) and Visa (consumer payment systems).
Related Organisations
Average 10-year-old has eaten 18 years' worth of sugar. Public Health England aims to persuade parents to reduce sugar in children's diets. PHE has launched a new healthy eating campaign under its Change4Life scheme, which will urge parents to cut the amount of sugar in their families' diet. PHE attempts to persuade the Food & Drink Industry]] to reformulate the products available in supermarkets have failed dismally. The Obesity Health Alliance and Action on Sugar both said that more than "pretty please" is required. Sarah Boseley, The Guardian, Jan.02.2018.
Action on Sugar
Action on Sugar
, website Action on Sugar is a group of specialists concerned with sugar and its effects on health. It is successfully working to reach a consensus with the food industry and govt over the harmful effects of a high sugar diet, and bring about a reduction in the amount of sugar in processed foods.

Obesity Health Alliance
The OHA is an umbrella group that includes charities and medical organisations with expertise in reducing overweight and obesity. It was formed in 2015, to support policy-making to address the social, economic and cultural factors that contribute to obesity and the inequalities in health caused by obesity. They have some excellent infographics and papers here.
The OHA is led by representatives from 9 of their 43 member organisations. It is funded entirely by members, and is hosted by the UK Health Forum.ref
Weight Watchers
Mar.10.2018: Weight Watchers to scale back on diets. The diet is dead. Or at least the word may be. After three generations of encouraging women to shed excess pounds, Weight Watchers is to re-brand itself as a "wellness company". The business plans to shift its focus to helping customers to achieve "health goals" such as lowering their cholesterol or blood pressure. Commentators say the company is reacting to changing tastes that now regard dieting as tacky and even "anti-feminist" amid a growing movement to accept different body shapes and sizes. Andrew Ellson, The Times.
Sugar Nutrition UK
In 2015, it funded a study published in the American Journal of Physiology – Endocrinology and Metabolism which showed that sugar and water was "as good as glucose and water" at maintaining liver glycogen stores during prolonged exercise. Sugar Nutrition UK
, website
Nov.09.2016: Sugar Nutrition UK: Born 1964, died 2016. Sugar Nutrition UK conducted research into "science-based information on all aspects of sugars and health" since 1964. Sugar industry leaders AB Sugar and Tate & Lyle Sugars both withdrew funding from the group. Sugar Nutrition UK said "the science around sugar needs to be funded on a global basis given that it's a global issue". The local sugary drinks tax in the UK is another. So is the focus of the Child Obesity Plan here on the reformulation of sweet foods equals less sugar. Seen from the perspective of the Sugar Industry, they have lost a series of high profile policy battles. My guess is that they have come to the conclusion that future policy contests will not be won by rational argument - they will use other weapons in the future." Paul Kenward, MD of British Sugar, a subsidiary of AB Sugar and owner of the Silver Spoon sugar brand, thanked Sugar Nutrition UK for its research contributions over the past 50 years, and said British Sugar remained committed to finding "real and workable solutions to the obesity crisis in the UK and helping to educate and inform people on the role sugar can play in the diet through our Making Sense of Sugar campaign, launched in 2014". Louis Fore-Langton, Food Navigator.
Videos
Junk Food
Apr.25.2018: Ban on junk food deals as obesity drive unites MPs. Buy-one-get-one-free deals on junk food are set to be banned after opposition parties gave Theresa May their backing to tackle the obesity crisis. Labour, Liberal Democrats and the Scottish National Party are warning Mrs May that she must not backtrack on measures being drawn up in Downing Street that could reshape the country's relationship with junk food. In a joint letter to the prime minister today co-ordinated by the chef Jamie Oliver, opposition leaders say that taking no action would condemn a generation of children to shorter lives than their parents. They call for 13 measures, including taxes on unhealthy food that could apply in supermarkets or restaurants. Restrictions on buy-one-get-one-free deals and other promotions on foods considered to be high in fat, sugar or salt are understood to be central to the planned legislation after Public Health England said that this was one of the most effective ways to fight obesity. About 40% of all food is bought on such deals, most of it unhealthy. Other measures include a 9pm watershed for junk food adverts and restrictions to stop them being seen by children online, a ban on using cartoons or celebrities to promote unhealthy products, mandatory traffic light labelling on the front of food packs and calorie labels on restaurant menus. They also demand an extension of the levy on sugary drinks to include junk food. Mrs May angered health campaigners when she ditched most of a childhood obesity strategy drafted under David Cameron. The Times revealed last month that she was preparing to make a U-turn, with her policy team reviving many of these measures in preparation for a second obesity plan. Tim Rycroft, of the Food and Drink Federation, said that it was "much too early" for more regulation when the industry was trying to make food healthier Chris Smyth, Sam Coates, The Times.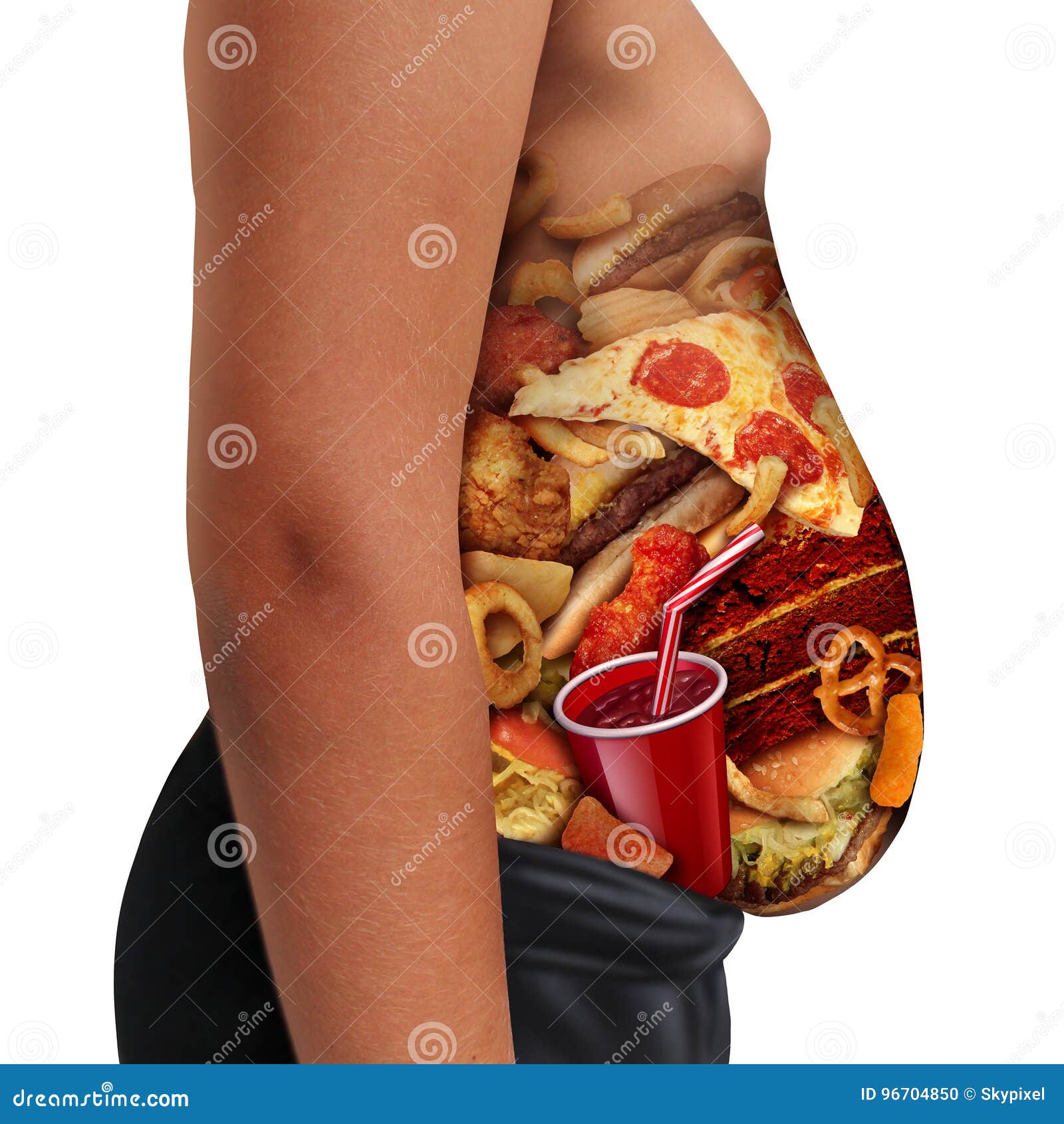 Mar.07.2018: Junk food adverts face axe in new obesity drive. Curbs on junk food adverts and two-for-one deals for biscuits and cakes are being drawn up in Downing Street as Theresa May prepares for a U-turn on obesity. Action to clamp down on unhealthy food is expected in the summer after the prime minister's team has reconsidered her earlier decision to rule out restrictions on advertising and promotions. Public Health England told brands from Tesco to McDonald's yesterday to cut calories in sandwiches and ready meals by 20%. On entering No 10 in 2016, Mrs May promised to fight the "burning injustice" that means deprived people die almost a decade earlier than those with more money. Howeer, one of her first acts was to scrap most of a childhood obesity strategy drawn up under David Cameron. The decision was widely attributed to Ms Hill and Nick Timothy, her joint chiefs of staff. The Advertising Association insisted that a "one-size-fits-all" ban on unhealthy food ads before the watershed was not the answer and the Food and Drink Federation said: "The UK already has some of the tightest restrictions on advertising to children in the world." Chris Smyth, The Times.
Aug.22.2016: Theresa May's first test was obesity and she has failed, say health experts. The delayed obesity strategy had already attracted strong criticism over its failure to restrict junk-food marketing and advertising and its reliance on voluntary action by the Food & Drink Industry. Prof Graham MacGregor, of Action on Sugar, said he had seen a previous version of the plan under David Cameron and while it was still not satisfactory, Thursday's final version was even worse. Farcically, she's gone backwards even on Cameron. It's a national scandal. Cancer Research UK's chief executive, Sir Harpal Kumar, said the govt had given in to industry lobbying. ... that obesity costs UK society almost £1bn every week." While welcoming the reaffirmed commitment to the sugary drinks tax and the funding for school breakfast clubs and sport that it will facilitate, Kumar said there was an inexcusable failure to address the impact of marketing and in-store promotions. Haroon Siddique, Rajeev Syal, The Guardian.
Cancer
May.23.2018: Obesity now linked to 12 different cancers. Earlier studies found links between excess body mass and 7 different cancers, but new evidence has found 5 more. Up to 40% of cancers are preventable, says the World Cancer Research Fund. Watching screens, whether computers at work or the TV at home, is bad for adults and children because it is sedentary. Physical activity, including walking, is protective. Processed meats and too much red meat are linked to bowel and other forms of cancer. Sugary drinks cause people to put on weight. Alcohol is also calorific and linked to bowel, breast, liver, mouth and throat, oesophagus and stomach cancers. It is the whole diet that matters – not just giving up sugars or salami. Cancer Research UK, Sarah Boseley, The Guardian.
Pregnancy
Sept.16.2018: Pregnant women face return of the weigh-in. In a clear shift in approach, the Royal College of Midwives wants limits to be dictated after research showed that too much weight gain by mothers could lead to babies growing into unhealthy schoolchildren. Guidance is under consideration by the National Institute for Health & Care Excellence (Nice). Routine weighing of pregnant women was phased out in Britain in the early 1990s on the grounds that it increased maternal stress and had no proven benefit. Last week the World Health Organisation said the UK was the 3rd fattest in Europe. Researchers say that the environment in the womb appears to provoke changes in how the genetic code of a foetus is read, predisposing it to ill health in later life. Kat Lay, The Times.
Articles
Oct.21.2018: Obesity makes brain waste away. Scientists who have found that as people become more obese, their grey matter progressively shrinks. Jonathan Leake, The Times.
Aug.23.2018: Diabetes means big rise in heart attacks. The growing number of people with diabetes will lead to 9,000 extra heart attacks every year by 2035, according to the British Heart Foundation. People with type 1 or type 2 diabetes are up to 4 times more likely to have a heart attack or stroke. That means that rising rates of type 2 diabetes, which is often caused by poor lifestyle and obesity, will have a knock-on effect on rates of cardiac problems, the foundation has warned. The BHF said this could put an unprecedented burden on the NHS, and called for bold action. Tam Fry, of the National Obesity Forum, said: "Though the majority of people must now be aware that excessive weight can trigger type 2 diabetes few are warned that diabetes itself can trigger other equally serious diseases. Chris Askew, the chief executive of Diabetes UK, said: "Being overweight or obese are the most significant risk factors for type 2 diabetes. But with the right lifestyle changes, as many as 3 in 5 cases of type 2 diabetes could be prevented or delayed." Kat Lay, The Times.
Jun.03.2018: The miller's tale: poverty, obesity and the 45p loaf. Fat is a class issue. At age 5, children in poor households are twice as likely to be obese as those in richer ones. By age 11, they are three times as likely to be obese. This inequality gap has grown much bigger in the past decade. Obesity is a disease of poverty. Researchers argue that obesity is a form of malnutrition, and the greater the structural inequality within a society, the more that people living under financial and social constraints lack the opportunities for an active, healthy life. Tam Fry, chairman of the National Obesity Forum, says: "The simple matter is that obesity is usually the province of socio-economic grades D and E, who cannot afford fruit and vegetables even when they know about good diet, so they feed their families highly processed food, which is less nutritious." Elizabeth Dowler, professor emerita at Warwick University, who has researched food poverty for the government, says better wages must be part of any solution. "Cheap bread is unpleasant, pappy, not particularly nutritious and, because of the way it's metabolised, can easily contribute [to being overweight]," she says. "Obesity is the canary in the mine. It tells us there is something seriously wrong with not just the food system but the whole economic system". Felicity Lawrence, The Guardian.
Jun.01.2018: Sugary drinks: panel advising WHO stops short of recommending tax. The WHO made a non-binding recommendation in Oct.2016 that govts should impose a 20% tax. In an evidence review it published in 2014 the WHO also specifically endorsed a tax on sugary drinks. WHO's director-general, Tedros Adhanom Ghebreyesus, established the WHO Independent High-Level Commission on Noncommunicable Diseases last year to provide advice on how to reduce premature deaths from non-communicable diseases (NCDs) by a third by 2030. The commission made six recommendations in its report, including for govt heads to take responsibility for disease reduction and to increase regulation. It did not mention taxes specifically. The panel said its 21 members represented "rich and diverse views", but that some views were "conflicting". Action on Sugar. Children's Food Campaign. (See the WHO page for more on this article.) Denis Campbell, The Guardian.
Jun.01.2018: Daily injection halts hunger pangs for children born with fat genes. An appetite-suppressing drug is the first "fully effective" treatment for genetically driven obesity, scientists say. The daily injection, which costs about £200 a month, could prevent children and teenagers from becoming dangerously fat if it is administered early enough. One in 50 obese people — about 300,000 patients in Britain — is all but condemned to being overweight by a family of mutations that effectively rob the brain of its natural ability to rein in feelings of hunger. Those with faulty versions of the MC4R gene tend to put on an abnormal amount of weight in the first year of life and struggle to shed it during adolescence or adulthood. There is little that doctors can do to treat the condition. Dieting and surgical procedures such as a stomach bypass can lead to weight loss in the short term but patients usually return to their old weight within months. Oliver Moody, The Times. Note: see the Comments section "Bernadette Bowles, A calorific value in a lab is found by..." re fructose, very interesting.
May.22.2018: Food industry in England fails to meet sugar reduction target. Only yoghurts, cereals and sweet spreads hit the 5% sugar reduction target, Public Health England says. The Food Industry has failed to hit its target of cutting sugar by 5% over the past year, with experts describing the results as "hugely disappointing" and suggesting the govt may be forced to introduce a tax, as with sugary drinks. PHE had called for a cut of 20% of sugar in the products we buy to take home and eat in cafes by 2020, with 5% in the first year. In a massive new report, PHE shows food manufacturers and supermarkets have cut out 2% over the first 12 months, but much more has been achieved in some areas and by some companies than others. The Royal College of Paediatrics and Child Health (RCPCH) described the results in the first year as "hugely disappointing" and said the government would soon have no choice but to ditch the voluntary approach for mandatory targets. "At best, this is industry being slow to react. At worst – and in reality – it seriously calls into question industry's engagement with the voluntary approach," said Prof Russell Viner, president of the RCPCH. The Obesity Health Alliance also spoke of disappointment and called for a revamped obesity plan. Steve Brine, public health minister, hinted that the industry could be compelled to do more. The Food and Drink Federation (FDF) said companies were engaging with what are sometimes difficult technical issues. "As PHE correctly point out, reformulation takes time – it can't happen overnight," said Tim Rycroft, director of corporate affairs. Sarah Boseley, The Guardian.
May.11.2018: Fat may feel like a personal issue – but policy is to blame. We live in an obesogenic environment that steers us towards junk food. Some folks live in "food deserts" where junk food is ubiquitous but fresh produce is miles away. I've been to markets owned by the same mega-corporation and found the produce awful in the poorer sections of town and wonderful in the nicer parts of town. So even if you have access, it could be to very poor grade produce that is anything but appetizing. Which turns people right back to the highly processed, unhealthy food ... which is often cheaper, too. Felicity Lawrence, The Guardian.
Apr.17.2018: Lack of sleep blamed for child obesity. University of Warwick researchers found that children who did not get enough sleep were up to twice as likely to become overweight. Sleep deprivation can disrupt hormonal signals that indicate we have eaten enough and lead to chronic inflammation. Children who slept less than recommended were 58% more likely to be overweight or obese in subsequent years. For infants a lack of sleep, defined as less than 12 hours, led to a 40% increased risk of excess weight. For children aged 3–9, less than nine or ten hours a night was linked to a 57% increased risk. The biggest risk appeared to be in those age 9–13, where sleeping less than nine hours a night more than doubled the risk of becoming overweight. For older teenagers, less than eight hours' sleep was linked to a 30% higher risk. Note: could this be linked to Plastic Pollution#Bisphenol A? Chris Smyth, The Times.
Apr.15.2018: 'Swap drugs for crash diets' to stem £12bn diabetes epidemic. The NHS should put people with Type 2 Diabetes on drastic diets to reverse the condition, instead of spending £billions trying to treat it, according to Tahseen Chowdhury, a specialist in diabetes and metabolism at Barts Health NHS Trust in London, one of Britain's top experts. He and other specialists say that, rather than regarding diabetes as a permanent condition that can only get worse, they should treat it as a curable disease and immediately put newly diagnosed sufferers on intensive diets backed by weight loss drugs. The NHS spends £12bn a year — 10% of its budget — on treating type 2 diabetes and its complications. It can lead to blindness, amputation and eventually death. A study published in The Lancet last year showed the condition can be reversed by weight loss. Robin henry, Jonathan Leake, The Times.
Apr.01.2018: Sugar tax to push up price of a G&T. The tax on soft drinks to combat childhood obesity comes into force this week and will bring smaller bottles and higher prices. It is a levy on soft drinks aimed at cracking down on childhood obesity. However, the new sugar tax has come with an unintended adult consequence: raising the price of a gin and tonic. Those in the industry say the levy is unfairly hitting drinks companies and customers when there was already a move to make soft drinks healthier. "This sector has done more than any other to reduce sugar," said Gavin Partington, director-general of the British Soft Drinks Association. Sabah meddings, The Times.
mar.18.2018: UK anti-obesity drive at risk from new US trade deal, doctors warn. Britain's post-Brexit trade deal with the US could lead to even higher rates of obesity through the import of American foods high in fat and sugar, children's doctors have warned. US "hostility" towards measures aimed at promoting healthier eating habits, such as traffic light labelling, is also a major threat to the govt's anti-obesity drive. Recent research by the Harvard University school of public health pinpointed free trade deals involving the US as a key factor in a process of "nutrition transition" – from a traditional native diet to a much more western one – which is producing greater obesity in countries as a result of globalisation. "Trade liberalisation gives people access to different types of food and, often, more high-calorie foods," it said. "It also removes barriers to foreign investment in food distribution and allows multinational companies and fast-food chains to expand into new countries." The authors cite China as an example of where globalisation has made low-cost, high-calorie food more available. Globalisation has also increased access to cheap, unhealthy foods and brought with it more sedentary, urban lifestyles. There is also concern that Britain could be forced to accept lower-quality milk from cows with infected udders as part of a future UK/US trade deal. Linkback: Sustain (food charity). Denis Campbell, The Guardian.
Mar.16.2018: Fat but fit? It's a big myth, say scientists. The largest study to attack the idea that it is possible to be fat but fit says that heavier people are at higher risk of heart disease even if they are not overweight. The Times.
Jul.10.2014: Why the Food Industry Is Running Scared of Internet Activism. A new study by Dr Brian Wansink, a professor of consumer behavior at Cornell University and director of the Cornell Food and Brand Lab, seeks to determine why people — mothers in particular — develop so-called "food fears" about certain ingredients (such as sodium, fat, sugar, high-fructose corn syrup, MSG and lean finely textured beef) and what the food industry and govt can do about it. The study's ultimate conclusion, that "food fears" can be addressed by "providing information regarding an ingredient's history or the other products in which it is used," is hardly controversial. But some other things about this study raise red flags, starting with the fact that what might be entirely legitimate concerns about particular ingredients are uniformly (and patronizingly) characterized as "food fears," and that the study was funded in part by the Corn Refiners Association, the trade group representing manufacturers of the very "food fear" examined, ie, concerns about high-fructose corn syrup. Bettina Elias Siegal, HuffPost News.
2013
Jan.20.2013: How addictive is sugar? A study in the British Medical Journal (BMJ) investigated the link between sugar consumption and body weight... reduction in weight of about 1kg. The findings also suggested that sugar increases body weight by promoting overconsumption of energy. IOW, the taste of sugar leads us to want to eat more of it. Robert Lustig at the University of California, well-known for research into the effects of dietary sugar, believes that sugar is addictive. He says that sucrose (table sugar), made of two sugars (glucose and fructose) chemically bound to each other, is identical to high fructose corn syrup - which is a "chronic toxin". Dr Alex Richardson at the University of Oxford and founder director of the UK charity Food & Behaviour Research, agrees with Lustig. Sugar can be listed under the names sucrose, glucose, fructose and maltose. But the British Dietetic Association (BDA) maintains that sugar does not makes us fat. "Sugary foods and drinks can only make us gain weight if we eat more calories than we use for energy." Sugar Nutrition UK refutes the suggestion that sugar is toxic or addictive. They also said that sugar intake was not increasing in line with obesity rates. The Labour party has called on the govt to set legal limits on sugar, fat and salt in some foods to tackle the rise in obesity. Health Secretary Jeremy Hunt responded by saying that through voluntary agreements with food manufacturers progress was being made to encourage the production of healthier foods - and tackle obesity. BBC News.
2012
Mar.05.2012: How the Sugar Lobby Muzzles Journalists. Sugar Nutrition UK is a lobby group for big sugar companies. It's mission is to reiterate "no foods should be considered as 'good or bad' as all foods play an important role in the diet." It argues that not only is sugar not bad for you, you positively need it. Big Sugar's strategy is to pay lobbyists to silence critics by keeping them tied up in lengthy, work-intensive exchanges of letters, constantly refusing to accept their very credible sources and demanding that letters 'correcting' the 'misleading' and outlandish notion that sugar isn't good for you, be printed. It's a strategy that gets results. Knowing how combative and demanding the Sugar Lobby is, editors and journalists tend to self-censor by avoiding the subject, or writing about it in a softly-softly, inoffensive way. Joanna Blythman, 4th Estate.
Feb.16.2012: Sweet breakfast cereals 'too sugary for kids'quote=Children's breakfast cereals are "so full of sugar they should be in the chocolate biscuit aisle of supermarkets," the Daily Express has warned. Several newspapers have reported the findings of a survey into the nutritional content of popular UK breakfast cereals, with most papers focusing on the high sugar levels in children's cereals. NHS Choices.
2010
Feb.15.2010: Sugar Is Not The Enemy: Against The Demonization Of Food. Those of us with large amounts of Valentine's candy to polish off will be glad to know that food expert Brian Wansink thinks a little sugar won't kill you. However, his words on sweetness touched off a bitter battle. Apropos of Domino's Pizza's decision to introduce a sweeter sauce, Salon's Sara Breselor interviewed Wansink, author of Mindless Eating, about the effects of sugar in food. Wansink says lots of sugar has been added to processed foods in response to the demonization of fat, and that as a result, people who eat low-fat food may still be taking a lot of calories. But he's not out to strike fear into our hearts — his message is one of moderation. He says "there was a kind of witch-hunting phase where we demonized sugar back in the late '80s. But if you look at it, there's a really nice case to be made for sugar." Anna North, Jezebel.com.
Jun.30.2005: De-Marketing Obesity Food companies are not focused on making people fat, but on making money. The first steps toward an obesity solution do not involve increased govt regulation; they involve market-based changes that help consumers develop a new appetite for healthy foods. Brian Wansink, Mike Huckabee, Mindless Eating.