Energy Industry
Jump to navigation
Jump to search
UK Electricity Production is an excellent website built by Jason Cartwright, @uk_electricity, which is tracking the decarbonisation of our electricity generation. ~25% of all the UK's CO2 emissions are from electricity production - it's one the largest sources of climate change causing CO2 next to transport and industry.
Energy Networks
Public vs. Private Ownership
Since Thatcher's Electricity Act 1989, ownership and governance of energy companies has been mostly monopolised by private shareholders. However, there is no reason why publicly-owned energy companies cannot be set up and run - for example, Robin Hood Energy (Nottingham City Council), and Bristol Energy (Bristol City Council), which followed widespread publicly-owned energy models around Europe, which the Court of Justice of the European Union held could not be challenged. The Treaty on the Functioning of the European Union article 345 states the EU treaties "shall in no way prejudice the rules in Member States governing the system of property ownership.". ref The CJEU held nationalisation or privatisation is up to member states alone. Given the international evidence that publicly-owned energy companies are cheaper,ref there has been an increase Europe-wide of "remunicipalisation" of services.
Elexon
This is why the govt wants smart meters. See also Elexon Portal, https://www.elexonportal.co.uk/news/latest, Elexon is the Balancing and Settlement Code Company for the electricity market. Market mechanisms of the Electricity Market Reform under the Energy Act 2013.
Notes
The Big Six Energy Suppliers are Centrica plc (Centrica), EDF Energy plc (EDF Energy), E.ON UK plc (E.ON), RWE npower (RWE), Scottish and Southern Energy plc (SSE) and Scottish Power. These firms are the former monopoly suppliers of Gas (Centrica) and Electricity (EDF Energy, E.ON, RWE, SSE and Scottish Power).
Together, the Big Six currently supply energy to just under 90% of the domestic customers, and generate about 70% of total electricity generation. They are all partially vertically integrated in respect of Electricity (ie. they are all active in both generation and retail) and Centrica is vertically integrated in respect of Gas (ie it is active in both generation and upstream production). Both SSE and Scottish Power also have interests in electricity transmission and gas and electricity distribution.
In relation to retail, there are currently 34 suppliers selling both electricity and gas to households and a larger number of suppliers selling both electricity and gas to non-domestic customers. The largest suppliers to domestic customers outside of the Big Six are: Utility Warehouse, First Utility and Ovo Energy (which, together with Co-operative Energy, we collectively call the 'Mid-tier Suppliers').
The single biggest cost item for both Electricity and Gas is the cost of wholesale energy (about 40–50% of the costs of supplying electricity and gas to domestic customers), followed by network costs (about 25%). The costs associated with retailing (including a profit margin) are around 20% of the costs of supplying electricity and gas to domestic customers. The costs of the social and environmental policies that energy suppliers are required to deliver on behalf of govt ("obligation costs") are higher for Electricity (around 15%) than Gas (around 5%).
The Future
Nov.14.2018: Despots are the winners in new energy race. Lucky are the leaders who sit on reserves of lithium and cobalt, essential in the construction of e-car batteries. The International Energy Agency has just published its long-range forecast: oil use by cars will peak in 7 years. Then, electric vehicles will start to make a significant impact: 300m e-cars on the road by 2040. That will create new political dependencies along the supply chain. The real problem is cobalt, and it's essential: it stabilises the battery, stops it from overheating. . The sticky compromises that we have made in humouring the Axis of Diesel — the likes of Vladimir Putin, Hugo Chávez and assorted Saudi kings and princes — will pale in comparison to the ring-kissing we will be offering Joseph Kabila and his successors in the Democratic Republic of Congo, the go-to place for cobalt. It is the Saudi Arabia of cobalt and it can pretty much do as it pleases so long as there is a demand not only for clean transport but also for smartphones. The largest lithium reserves are in countries with low political risk like Australia and Chile. But, depending on demand and price, the deposits in Herat in western Afghanistan and in Zimbabwe could become vital sources for China as Asia embraces the electric vehicle revolution. China has scant regard for human rights as it corners the minerals used in electric car batteries. The search is on for low-cobalt solutions. Elon Musk has promised to develop a battery that can virtually do without it. The moral price-tag of doing the "right thing" — turning your back on polluting cars — is thus a high one. Roger Boyes, The Times.
Mar.19.2018: Growing threat to energy supply sends a shiver across industry. Disruption to the gas supply + no stored gas meant the polluting coal plants earmarked for closure ran flat out during the very cold parts of Winter.2017/18. Record wind output helped. Centrica, owner of the main gas storage site Rough in the North Sea, decided last year it was too old to repair and is shutting it down. Four critical pieces of infrastructure were affected by the cold and went down. Murray Douglas, research director of Wood Mackenzie, said the frequency of gas deficit warnings from the #National Grid is likely to increase during winter months. Ministers have so far dismissed the idea of intervening to support more storage. Andrew McDermott of the British Ceramic Confederation, whose members use gas, said all are agreed that the govt's approach seems complacent. ... ... Emily Gosden, The Times.
Renationalisation
 ?? Should this be a separate page on its own ??
Apr.28.2018: Here's what publicly owned energy would actually cost – and why the stockbrokers got it wrong. Renationalising the UK's energy system would pay for itself in ten years or less. A substantial majority of people want to see the UK's electricity and gas services in public ownership. We think that the private companies are charging us far too much; we want to move much faster towards generating electricity from renewable sources like wind and solar; and we want the whole system to be transparent and accountable to the public instead of shrouded in corporate secrecy and double-speak. When Jeremy Corbyn supported this view during his leadership campaign in Aug.2015, the mainstream media didn't discuss any of these issues – they just insisted we couldn't afford it. The Daily Telegraph, the Guardian and the Sun all triumphantly headlined a claim from city stockbroker Jefferies Financial Group Inc that Corbyn's scheme would cost £124bn or £185bn, and we obviously can't afford that, and so we have to put up with privatised energy for ever. The Sun rounded off its report with another confident claim, that Andy Burnham was now clear favourite to win the Labour party leadership. The stockbroker's claim was about as accurate as the forecast of a Burnham victory. A far more realistic estimate is that compensation could cost about £24-36bn, in return for which we would save over £3bn every year, mainly by losing the burden of shareholders' dividends. That's a return of nearly 10% or more – not a bad investment, by any standards – but it shows one glaring limitation of Jefferies' analysis: they completely ignore the possibility of any benefits from public ownership. The detailed justification for this estimate is set out in a paper "Public ownership of the UK energy system – benefits, costs and processes", available from We Own It. more David Hall, openDemocracy.
The Energy Market
Grrrr. The entire concept of artifically enforcing a "competitive market" on a natural monopoly is a wonderful illustration of blind ideological faith cramming a square peg into a round hole.
Oct.1.2017: Big energy firms make £1bn profit despite loss of millions of customers. Ofgem says big six electricity and gas suppliers charged higher prices to consumers who failed to switch. The UK's biggest energy companies made a profit of £1bn last year and have increased their profit margins in recent years despite losing millions of customers to challenger firms, according to OfGem. Adam Vaughan, The Guardian.
Energy Usage
Aug.15.2016: UK energy: how much, what type and where from? The UK is consuming less energy than it did in 1998 and more of the energy we are consuming is coming from renewable sources. However, at the same time, the decline in North Sea oil and gas production has meant the UK has become increasingly dependent on imports of energy. But just how dependent are we? How do we compare to our European neighbours? And what are we importing and where is it coming from? Office for National Statistics.
Energy Suppliers
Public electricity supplier:

Electricity board

Electricity Act 1989,

Electricity Act 1989

When a company goes bust, and another company is found by OfGem to take over its customer base, OfGem can and does award compensation, being the cost of such "last resort" measures, which is spread across all energy consumers, regardless of their supplier. ref, ref What this effectively means is that taxpayers are funding the govt's free-market policies.
Together Energy
Incorporated Apr.2016
Does not state its fuel mix anywhere on its website (Dec.20.2018)
Vision Holdings Ltd, holds shares in TE
Eddington Energy Supply Ltd mentioned in Charge, inc. Jul.2016.CH TE is the PSC as of Jun.2018, with Paul Richards and Geoff Guenther as joint shareholders.
Paul Richards and Geoff Guenther are also the only shareholders of Concord Energy Ltd, where they are described as Energy Consultants.CH
Customer reviews for them are wonderful.
OneSelect
OneSelect is a new entrant in the UK energy market, but our team has wide experience of gas and electricity supply having launched Energieflex on the Dutch market in 2014. Energieflex is now a major supplier in The Netherlands, and OneSelect is offering the same mix of great pricing, excellent customer service and innovative products in the UK.ref OneSelect Ltd, CH Oddly enough, EnergieFlex.nl has disappeared, too. Last seen on Dec.08.2018.
Dec.14.2018: Small Supplier One Select Goes Into Administration. One Select, only in its second year of business, is the ninth energy supplier this year to stop trading. One Select's 36,000 customers have been taken on by Together Energy. In a recent survey by Citizens Advice, One Select was found to be the worst energy supplier for customer service. In response to the spate of closures, Ofgem has said it would toughen regulations controlling new market entrants, with new requirements concerning financial and customer services tests prior to being awarded a licence to operate. Fiona Dattan, MoneyExpert.
Extra Energy
Nov.25.2018: Extra Energy Supply Ltd has ceased to trade and Ofgem, the energy regulator, has appointed Scottish Power as the new energy supplier for any existing Extra Energy customers.ref
GB Energy
Nov.2016: OfGem intervened when Co-operative Energy Ltd took on 160,000 customers from GB Energy Supply when the small supplier went bust. ref
Nov.27.2016: GB Energy's collapse to hit 160,000 households with higher bills. About 160,000 UK households are to face higher energy bills in the new year after the collapse of GB Energy. The 3 year-old gas and power supplier, which pulled in customers with cheaper tariffs, blamed "swift and significant increases in energy prices" for its failure. GB Energy previously traded as Altitude Energy Supply from 2013 to 2014 and made a loss of £630,018 on sales of £22.2m in 2015. The company operated from Preston and had a staff of less than 20 despite its large customer base. Co-operative Energy Ltd successfully claimed £14m in compensation. Zoe Wood, The Guardian.
Future Energy
Future Energy was an integrated energy and supply services company which delivered energy to the North East of England. "The people of the North East have been paying too much for their energy supply. We want customers in our region to save on their energy. That's why we offer low prices, fair and transparent billing and a chance to talk to a Community Energy Champion to improve energy efficiency in your home. Where we can, we will purchase our energy from renewable sources, particularly for our programme to charge storage heaters." archive.org, archive.org
Jan.25.2018: Customers urged not to switch supply after Future Energy collapse. OfGem said the 10,000 customers of Future Energy, which focused mostly on households in the north-east and Yorkshire, would continue to be supplied with electricity and gas. Customers were advised to take a meter reading, and wait to be contacted by a new supplier who would take over. Adam Vaughan, The Guardian.
Yu Energy
Yü Energy is the trading name of Kensington Power Ltd (regno 08246810) which is a wholly owned subsidiary of Yü Group plc CH. Kensington Power was established as an SPV to procure OfGem licenses. KAL-Energy Ltd, CPK Investments Ltd, Better Business Energy Ltd. Also operating in the water supply market as Yü Water CH, ref
National Gas & Power Ltd
Launched Jul.2017. ref "National Gas and Power is a new energy supplier with a fresh attitude towards energy. Our mission is to generate outstanding cost savings for businesses." ref
Iresa Ltd
Notice for Customers. Iresa Limited will be ceasing to trade. OfGem is appointing a new supplier for its customers. Iresa.
Jul.31.2018: Octopus Energy to take on Iresa's customers. Octopus Energy has been chosen as the supplier of last resort to rescue the customers of failed energy retailer Iresa, which ceased trading on Jul.27.2018. Iresa had been struggling for several months and was banned from taking on new customers since March. Utility Week.
Apr.01.2018: Energy minnow in hot water. Power supplier Iresa has been banned from accepting new customers for 3 months so it can resolve its customer service problems. OfGem has also stopped the firm increasing bills or levying one-off charges during this period. Failure to improve could mean it has its licence to provide energy revoked. Iresa is one of many new, small suppliers that have entered the market offering cut-price deals to entice customers from the Big 6: British Gas, npower, EDF, Eon, SSE and Scottish Power. Since its launch in 2016, Iresa has attracted about 100,000 customers. However, its rapid growth has led to service problems. OfGem said the company had failed to respond properly to thousands of complaints and customers endured long waits on the phone. Ali Hussain., The Times.
Feb.16.2018: OfGem to investigate Nottinghamshire energy firm Iresa. OfGem has launched an investigation into gas and electricity supplier Iresa over its treatment of customers, after a raft of complaints. Customers have complained about their struggles to get in touch with the company. Iresa stopped taking new customers temporarily in early 2016, after OfGem found that customers were having trouble getting in touch with the energy provider. BBC News.
Feb.15.2018: OfGem under fire over Iresa. OfGem's regulation of small suppliers has come under scrutiny following the news last week that recent start-up Iresa demanded a one-off payment of £hundreds or a sudden direct debit increase – and in some cases both – from its customers. Alice Booke, Utility Week.
Jan.31.2018: Iresa imposes sudden price hikes. A number of Iresa customers are facing a sudden direct debit increase or a one-off payment of £hundreds – and in some cases both. If applicable, the direct debit and one-off payment were both taken out of customer's accounts at the end of January, with very little warning. Both #GB Energy Supply and #Future Energy both hiked their direct debits shortly before closure. Alice Cooke, Utility Week.
Usio Energy
Oct.16.2018: Usio is latest energy firm to burn out. About 7,000 customers of Usio Energy have been left in the lurch after the energy supplier ceased trading yesterday. Usio used artificial intelligence to supply customers with green energy at low prices. Customers had smart meters installed and Usio's software used data from the meters to calculate the energy they needed to buy. Emma Yeomans, The Times.
Who is USIO Energy Supply Limited? USIO, were granted their energy licence in August 2016 under their former business name of Golding Energy. Energy Advisory Service UK. Accessed Oct.10.2018.
Gen4U
Sept.13.2018: Small energy supplier Gen4U goes bust. Gen4U is a small supplier with approximately 500 domestic customers. Gen4U launched in Oct.2016, and offered tariffs for credit and prepayment domestic customers, as well as also offering non-domestic supply contracts. Priyanka Shrestha, Energy Live.
Aug.03.2018: Small energy supplier Gen4U in financial difficulty. Gen4U, which was granted its supply licence by Ofgem on Feb.04.2016, is unable to submit contract notifications and all existing trading contracts have been cancelled. Code administrator Elexon announced Bradford-based Gen4U had defaulted under the Balancing and Settlement Code (BSC). Gen4U launched in October 2016 and offered tariffs for credit and prepayment domestic customers, as well as also offering non-domestic supply contracts. Adam John, Utility Week.
Distribution Networks
Jan.15.2018: RIIO Carnival Network costs – payments for transporting electricity from generator to user – are the second-biggest component of domestic electricity bills, accounting for 27% of the total. According to govt advisors, high network costs are one of the reasons why British industry pays more for electricity than most of its European competitors. Unlike virtually all other European nations, electricity transmission and distribution in the UK is carried out by private companies – and as these are monopolies, revenues are regulated by OfGem. An ECIU report last year showed that the 6 companies that operate Britain's regional electricity distribution networks made extraordinarily high profits for the period 2010-2015, averaging 32% of revenue. Around half of this is paid out as dividends. The distribution companies' lobby group, the Energy Networks Association, described our report as 'flawed' and 'out-of-date', but gave no reasons other than that our findings related to the period before a new regulatory regime, known as RIIO, came into force. The implication was that RIIO would reduce profit margins down to a more reasonable level. Now all of the network operating companies have released at least one annual return from the period after RIIO came into force. Examining these shows that nothing has changed. In the first year of RIIO, the 6 distribution network operators posted an average profit margin of 30.4%, with an average dividend pay-out ratio of 13.3%. SSE, Scottish Power, UK Power Networks, Electricity North West, Northern Powergrid, Western Power Distribution, NGET. Energy and Climate Intelligence Unit.
May.25.2017: Who Owns the UK's Distribution Networks? We don't often consider the international financial context in which those network companies sit. But perhaps we should. For the time being we'll ignore the UK's power transmission (owned by National Grid, SSE and Scottish Power) and gas transmission networks (owned by National Grid). These are owned by primarily UK based companies. However, for distribution companies it's a very different story. Richard Lowes, Exeter University Energy Policy Group blog.
Distribution Network Operators
Distribution network operators (DNOs) are companies licensed to distribute electricity by OfGem. There are 14 licensed geographically defined areas... (good map here)
The Postcode Lottery
Nov.29.2017: The Energy Postcode Lottery. Households can pay over £139 more a year for the same deal, with the same company and using the same amount of gas and electricity, simply based on where they live in the country. Network companies say that because network infrastructure varies from region to region, they need to charge people more in certain areas. This means rural or more isolated areas typically feel the pinch the most. Just 10 network companies have the monopoly over regions in the UK and customers have no choice who their network company is. Network companies make massive profits, earning over a whopping £7.5bn last year. Despite controls imposed by OfGem, profit margins for the network operators are as high as 39%. To put that in perspective, in Germany, where there are much stricter profit controls, network companies earn about 8%. The Big Deal Blog.
Nov.28.2018: Press Release – Ending the Energy Postcode Lottery. Postcode lottery in energy revealed – £139 difference between regions even when a household is using the same amount of energy, on the same tariff with the same supplier. Postcode lottery in energy revealed – £139 difference between regions even when a household is using the same amount of energy, on the same tariff with the same supplier The Big Deal.
Linkback EDF, Oct.27.2017, What are EDF up to?
Distribution System Operators
ToDo: DNO -vs- DSO, link (infographic here).
See also Electric power distribution
.
Energy Investment
Infrastructure: Gas
Infrastructure: Electricity
Good infographic here, "Understanding the Grid: How electricity gets from a power plant to your home". See also Electricity regulation in the UK. Energy infrastructure in the United Kingdom
, Electric power infrastructure in the United Kingdom
, Power stations in the United Kingdom
, Lists of power stations in the United Kingdom
, Category:Power stations in the United Kingdom
, List of power stations in Wales
Privatisation Barometer: Convergence, Who owns Whom, A Brief Chronology, link
Electricity Association, Who owns whom (2003)
Power Stations
The National Grid
National Grid is responsible for managing Britain's energy networks
Smart Meters
Nov.23.2018: Smart meters rollout labelled a 'fiasco' as consumers face extra £500m bill. National Audit Office says that with 39m meters still to be replaced, govt has no chance of hitting 2020 deadline. The NAO urged the govt to consider whether a new deadline should be adopted. It also said the £500m was conservative, e and the true cost was likely to be much higher. For example, the central body established to handle data from meters, run by the outsourcing firm Capita, had already incurred costs of £329m, 69% higher than expected. The report was strongly critical of the government allowing 12.5m first-generation smart meters, known as SMETS1, to be installed – more than twice as many had been expected by this point. Around 70% of SMETS1 meters "go dumb" when customers switch energy supplier, and nearly 1m are operating in dumb mode, meaning those households still have to manually submit readings. By comparison, the number of second-generation meters, which do not suffer problems after switching and have greater functionality, has been a tiny fraction of what was expected. Smart Energy GB, the body tasked with promoting the meters, said the rollout was an essential but "hugely complex and challenging infrastructure upgrade". Adam Vaughan, The Guardian.
May.28.2018: Smart meter rollout faces costly delays. Technical problems with the govt's £11bn smart meter rollout risk triggering ever-higher costs for consumers, a leaked energy industry document from Energy UK, the trade body, warns. Smart meters cannot be installed in about a third of UK homes because no solution has been found to make them work properly. The rollout also risks a costly hiatus this year as ministers ban the installation of basic meters, which can stop working when the customer switches supplier, before the data infrastructure to support more sophisticated, interoperable meters is working properly, Energy UK claims. Ministers want smart gas and electricity meters to be installed in every home by 2020 under plans that they insist ultimately will save consumers money. The estimated £11 billion cost will be paid for by suppliers and will be recouped via levies on energy bills. The meters transmit usage readings to suppliers automatically, ending estimated billing, and allow households to monitor usage in real time, encouraging them to use less. Suppliers have installed about 16 million meters so far, fewer than half of the 50 million that will be required, and are fitting a further 500,000 every month. The central data system needed to make more sophisticated, interoperable "Smets2" meters work, run by the Data Communications Company, ... owned by Capita... Emily Gosden, The Times.
Apr.20.2018: How to outsmart your smart home. A determined hacker can connect to your power circuit box remotely and can tell from the electricity usage whether you are in the house. Similarly, smart heating devices can be used to profile behaviour. "If someone hacked my Nest heating system they could look at my history and see I'm not usually at home during the day." Comment: I am reliably informed that the Spanish tax authorities now use data from smart meters, in cases where the need to establish number of nights stay per year (and thus residency) arise. Jessie Hewitson, The Times.
Mar.26.2018: Embrace smart meter rollout or go bust, big energy firms warned. Smart Energy GB boss Sacha Deshmukh has warned the UK's big six energy firms they risk going out of business if they delay the switch to smart meters. While large energy suppliers publicly support the £11bn government scheme to offer the meters to every home and business by the end of 2020, some are installing them slowly and privately complain of the cost. Consumer group Which? has calculated that installers will need to fit 24 meters a minute, 24 hours a day, every day, to meet the 2020 goal. The NAO is reviewing the economic case for and rollout of smart meters. Smart Energy GB. Adam Vaughan, The Guardian.
Feb.28.2018: The £9bn extra cost of smart meters that will wipe out all the savings we were told we'd make. Smart meters automatically send readings to energy firms via a wireless signal. Estimated cost of rolling out smart meters has gone from £11bn to nearer £20bn. This would wipe out all the savings households were promised they would make. If the £9bn cost is passed on in full, it would add £300 on to every bill by 2030. The NAO announced last month that it had launched an investigation into the cost of the programme. Victoria Bischoff, This is Money.
Nov.28.2016: BEIS have just released their long overdue assessment of the cost of the country's smart metering program. Hidden among the figures is the amount of money that they have spent. So far, they have squandered £450m on the project, despite the fact that not a single compliant smart meter has been installed in any house. Over the last 6 years, DECC, BEIS and Smart Energy GB have spent £450m on consultations, developing specifications, fighting Freedom of Information requests and spinning PR stories. ...it showed that merging DECC into BEIS has done nothing to bring any sense of reality to the program. The Smart Metering saga has been running since 2007, when it was signed off by Charles Hendry and I've been documenting its sorry progress in a number of articles (links). The problem with the GB program is that the people designing the smart meters have designed them mainly to help energy suppliers develop complicated tariffs and remotely disconnect users who haven't paid their bills. DECC make clear that the cost of smart meters would result in an increase in electricity and gas prices... (much more...) Nick Hunn.
Resources
Jan.11.2018: Watchdog to review £11bn UK roll-out of smart meters. The National Audit Office says it will investigate whether the planned £11bn rollout will save customers money. The Department for Business, Energy and Industrial Strategy says it will work with the NAO to "help review the progress of this important programme". The IT system that allows meters to communicate with suppliers, the Data Communications Company (DCC), has not launched yet, despite being due to go live in 2015. The industry body responsible for promoting smart meters, Smart Energy GB, defends the pace of the rollout. BEIS has also defended the plans. BBC News.
About Smart DCC Ltd. The Department of Business, Energy and Industrial Strategy (BEIS) formerly known as DECC granted Smart DCC Ltd a licence in Sept.2013 to establish and manage the data and communications network to connect smart meters to the business systems of energy suppliers, network operators and other authorised service users of the network. Smart DCC Ltd is a wholly owned subsidiary of Capita plc. https://www.smartdcc.co.uk/about-dcc/}}
Sept.20.2017: Smart Energy GB responds to University of Sussex research. Researchers at the University of Sussex have recently released a research report which has resulted in a vehement response from Smart Energy GB. Particularly, researchers are questioning if the cost-benefit of the programme has been sufficiently proven. Metering & Smart Energy International.
Mar.17.2017: The clock is ticking on the energy market's smart meter revolution. Energy companies are worried. The industry's woeful record in customer service and regulator run-ins is well known. So is its battle against the lack of public trust in the industry as a whole. But for years a potentially greater concern has been brewing at the headquarters of established and independent suppliers alike. The source of that concern is a £multi-billion govt mandated scheme to bring digitally connected smart meters to all British homes by the end of the decade. Jillian Ambrose, The Telegraph.
Jul.01.2015: Smart meter scheme loses chairman Baroness McDonagh. The organisation promoting the rollout of smart meters has lost its chairman weeks after she questioned how the govt-led programme was being run. The BBC understands Energy Secretary Amber Rudd refused to support the reappointment of Baroness McDonagh, the inaugural chairman of Smart Energy GB. Baroness McDonagh, who had called for more private sector input in the rollout, denies that she was sacked. John Moylan, BBC News.
Heat Networks
District Heating Networks
District Heating networks power entire estates by sending hot water and steam via insulated pipes from a central generator. District networks use 90% of the generated electricity and waste energy can be recycled. The system is supposed to point the way to a greener future and has the enthusiastic backing of government. But any company can set itself up as a District Heating supplier without a licence, and a full list of those in operation is not yet publicly available. The developer selects the supplier, and receives a commission or other benefit in return for a contract to supply the development for a minimum of 25 years. For example, E.on has an 80-year contract to supply Cranbrook, a new town in East Devon. Once a resident has bought their property, they are locked into a monoply. They aren't allowed to fit solar panels or heat source pumps and, whether or not they use their heating, remain liable for standing charges which include maintenance and repair of the infrastructure.
2016: District Heating Networks in the UK: Analysis of information request, January 2016. There are an estimated 2,000 heat networks in the UK and this number is set to grow... Some are owned and managed by Local authorities, others by a third party.
>> What is District Heating? ADE (has some good graphics)
The Heat Trust is a voluntary consumer protection scheme developed by the Association for Decentralised Energy (ADE) with input from industry, consumer groups (including Citizens Advice) and government. The scheme is managed by Heat Consumer Protection Ltd, a wholly-owned subsidiary company of ADE (sponsors of the scheme) and officially launched for registrations on the 25th November 2015. We asked suppliers if they would consider joining the scheme when it launched and while the overwhelming majority (76%) said they would it still left a lmost a quarter of suppliers stating that they would not join the scheme. http://www.heattrust.org/index.php/the-scheme
The Energy Ombudsman:
Energy Sources
Dec.05.2016: Energy Sources 101: These Short Videos Explain the Basics. Energy is a touchy subject, and $billions are spent each year to campaign on issues surrounding fossil fuels, renewable energy funding, pipelines, environmental concerns, and fracking. With so much at stake, special interest groups, governments, and corporations are constantly engaged to "win the war" on information by putting their own spin on facts. This creates a tangled web that is tough to navigate for any inquisitive person. The "Student Energy Movement" YouTube channel is about as fact-based and spin-free as your can get. Jeff Desjardins, Visual Capitalist.
Fossil Fuels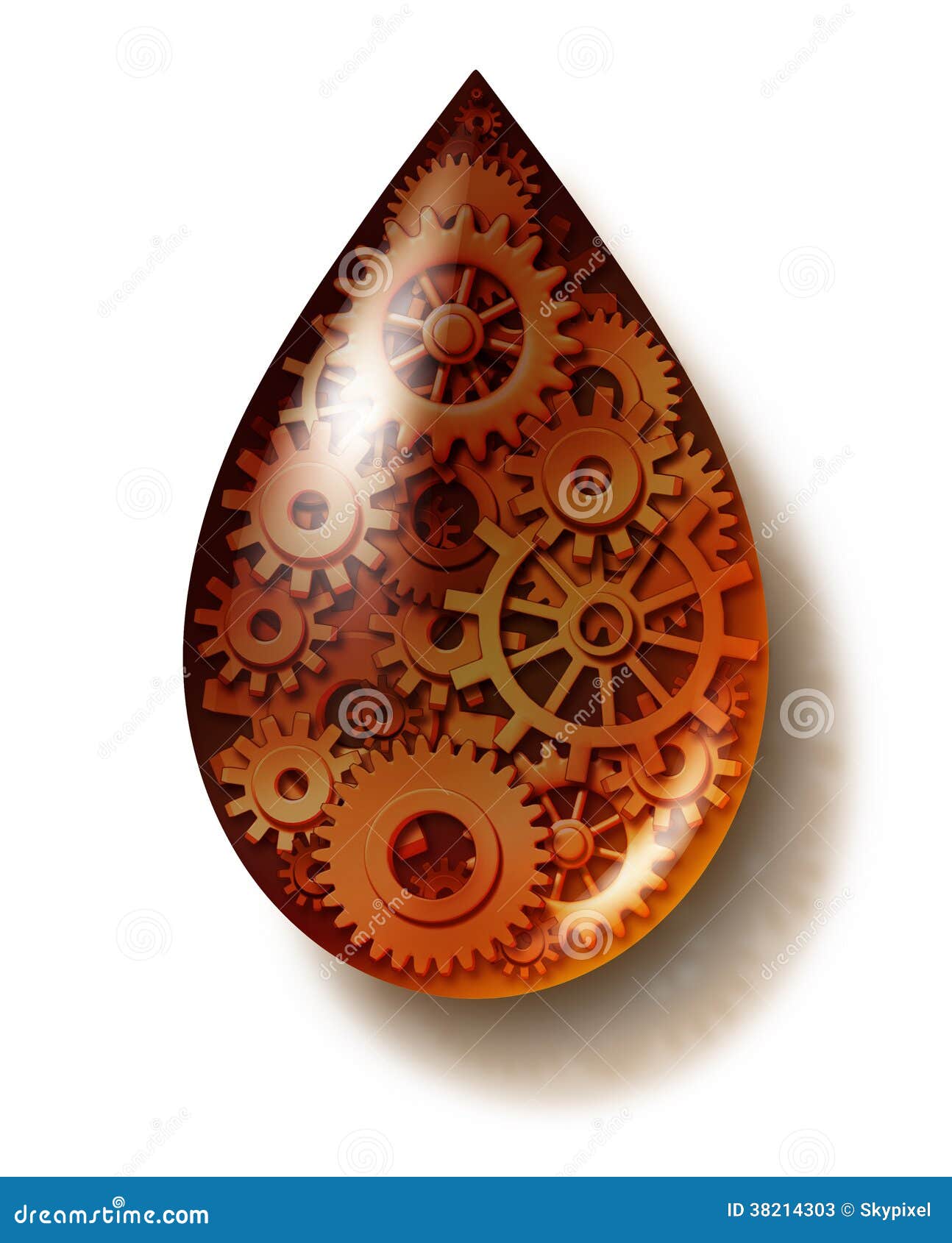 Apr.29.2020: The Syrian Job: Uncovering the Oil Industry's Radioactive Secret. Oil and gas production brings large amounts of radioactivity to the surface as part of a salty toxic stream of liquid called "brine" or "produced water". Most oil wells produce far more brine than oil, and some wells can produce 10 times as much. The radioactive element can also easily be made airborne with dust, and accidentally ingested or inhaled. The USA's EPA has reported that each oil well generates ~100 tons of scale annually, and that conventional oil production alone produces 230,000 metric tons of radioactive sludge a year. In the USA, this hazardous waste has been deemed "non-hazardous." It has been standard practice in the North Sea oilfields to dump toxic radium-laden brine into the ocean. Shell has been aware for 70+ years that exposure can lead to cancer. Toothless regulators mean employee compensation is incredibly difficult to obtain. Self-enforced regulation means that following guidance is not compulsory - employees are treated as disposable. Justin Nobel, DeSmog UK.
Apr.23.2019: Overexposed: The IPCC's report on 1.5°C and the risks of overinvestment in oil and gas. Either investors face assets being stranded as demand for fossil fuels falls in a transition to a low carbon economy, or the overinvestment contributes to excess emissions from fossil fuels, the failure to transition and the financial costs of a dramatically changed climate. Big oil is set to spend $5 trillion on fossil fuels we can't afford to burn, link (good video). Murray Worthy, Global Witness.
Dec.18.2018: Oireachtas committee likely to support ban on offshore oil exploration. An Oireachtas committee on Communications, Climate action and the Environment is likely to vote today in favour of a bill that proposes to ban future offshore oil and gas exploration off the Irish coast. In Feb, the govt lost a vote to prevent it from moving forward to debate at committee stage. Ireland finished last week ranked last out of all European Union countries in terms of what the country has done to combat climate change. Cianan Brennan, The Times.
Jul.31.2018: Climate change denial won't even benefit oil companies soon. The damage caused by our addiction to burning fossil fuels will be so widespread that nobody stands to gain. We know now that the fossil fuel extraction industry has known about climate change since at least 1977. ... By the time this 10-year window closed in 1988, the energy companies had been pouring money not into reducing carbon but into denying the reality of climate change. Through well-orchestrated media campaigns and lobbying efforts, a standard narrative of denial had been firmly entrenched as common knowledge. Climate change isn't happening, they said, and even if it is happening it's nothing to do with us, and even if it is something to do with us it would be too expensive to change it. The fossil fuel lobby managed to convince lawmakers and huge swaths of the broader public that this was a battle between "business" on the one hand, and a coalition of corrupt scientists and hippies on the other. Phil McDuff, The Guardian.
May.20.2018: Trump fumes as oil prices soar. Remember the good old days when experts decided that the power of the Opec cartel to control oil prices had come to an end? That fracking had made the US the swing producer, ramping up production any time prices started to rise? That the future of the world's economy would be based on forever-cheap oil and petrol? (article on oil prices). Irwin Stelzer, The Times.
Apr.25.2018: The missing maths: the human cost of fossil fuels. Science dictates that, for a 50% chance of staying below 2°C, around 1,000bn tonnes of CO2 (300bn tonnes of carbon) can be emitted between now and 2050, and close to zero thereafter. We're currently emitting 36bn tonnes per year. However, the potential greenhouse gas emissions contained in known, extractable fossil fuel reserves are around 3 times higher than this carbon budget, meaning that 66% must be kept in the ground. Each year, 6.1m lives are lost prematurely due to air pollution. Linkback: Health Effects Institute. Climate Change. Ploy Achakulwisut, The Guardian.
Jul.2016: The New Colonialism: Britain's scramble for Africa's energy and mineral resources. The report reveals the degree to which British companies now control Africa's key mineral resources. It documents how 101 companies listed on the London Stock Exchange — most of them British — have mining operations in 37 sub-Saharan African countries. They collectively control over $1trn of Africa's most valuable resources. The govt has used its power and influence to ensure that British mining companies have access to Africa's raw materials. This was the case during the colonial period and is still the case today. Mark Curtis, War on Want.
May.21.2015: Fossil fuel giants reject calls to keep oil, gas and coal in ground. At this week's Business and Climate Summit in Paris, bosses of Statoil, Glencore Xstrata and Total are joining calls for an effective global emissions-cutting deal. But there is not a single coal, oil or gas company that has a business plan in line with the internationally agreed 2C warming limit. All expect significant energy demand growth out to 2050, to be largely met by fossil fuels. And the International Energy Agency's forecasts back up that message. Scientists estimate more than 80% of coal, half of gas and a third of oil are "unburnable" in a 2C world. When pressed, the typical response is that they don't see the political will to enforce 2C. Whatever fossil fuel producers say in support of climate action, this drive directly threatens their interests. Megan Darby, Climate Home News.
1. Coal
Coal 101
Coal is a combustible black or dark brown rock consisting of carbonized plant matter, found mainly in underground deposits and widely for electricity production. (May.2015)
Coal Imports: 8.5m tons of coal shipped from Russia in 2017.ref
2. Petroleum (Oil)
Dec.06.2018: Kraken delays apply brake to Enquest in North Sea. Technical problems and drilling delays at the Kraken field, Enquest's principal North Sea site, are likely to result in the company's oil and gas production growing by less than expected next year. Emily Gosden, The Times.
May.14.2018: 'Black Gold': Mapping London's African Oil Hub. A little-known network of London-based oil and gas companies tied to international tax havens and operating in the shadow of major industry players are seeking opportunities in Africa's frontier oil and gas markets. These companies are willing to take risks operating in politically unstable areas to dig out potentially lucrative resources under the African soil, despite analysts saying the activities are in direct conflict with global climate targets. DeSmog UK examined the activities of 12 private and public limited oil and gas companies headquartered in London that have operations in Africa, and found that all make use of tax-havens in British overseas territories and crown dependencies such as the British Virgin Islands, the Cayman Islands and Jersey. This first article in DeSmog UK's three-part series takes a closer look at companies operating from the heart of London and drilling for oil in Africa, while using offshore tax havens. London companies drilling for Africa's oil: African Petroleum, Cap Energy, Ensco, New Age African Global Energy, Ophir Energy, Premier Oil, Savannah Petroleum, Serica Energy, SOCO International, Soma Oil and Gas, Sterling Energy, Tullow Oil. Chloe Farand, DeSmog UK. Parts 2 and 3 are here
Mar.15.2018: New oil threat looms over England's national park land. More than 71,000 hectares of protected countryside in the south-east face risk of drilling. The plans do not involve fracking, but in some cases will use a technique known as acidisation, where diluted hydrochloric acid is put down a well to dissolve limestone, releasing the oil trapped within, as well as oil within adjacent shale formations. UKOG, Cuadrilla, Angus Energy, Europa Oil and Gas Adam Vaughan, The Guardian.
Mar.10.2018: Lenders take control at Proserv in $50m deal. Proserv provides engineering and other services for drilling, subsea, decommissioning and renewable projects. The fall in the oil price over recent years resulted in Proserv's core North Sea business reducing as fewer projects were commissioned. It has been owned by Riverstone Holdings, the US private equity firm, since 2014. Private equity investors Oaktree Capital Management LP and KKR are injecting $50 million of fresh capital and will become the main shareholders, with Riverstone becoming a minority shareholder. Greig Cameron, The Times.
Mar.06.2018: "Crunch is looming" for oil supplies. The world could suffer an oil supply crunch by 2023, raising the risk of price spikes, because investment in exploration remains stubbornly low, experts have warned. Rising oil production from the United States will meet most of growing demand over the next three years, but after that markets could start to get much tighter, according to the International Energy Agency. Emily Gosden, The Times.
Feb.07.2018: Exploration boost and oil price rise mean BP is "firing on all cylinders". BP hailed its strongest annual results since before the Gulf of Mexico disaster, as higher oil prices, increased production and lower costs combined to deliver a surge in profits. It also reported its best year for exploration since 2004, as its results bucked a trend in an otherwise disappointing season for oil majors. BP successfully started 7 big new oil and gas projects last year. Emily Gosden, The Times.
Oct.29.2010: Giving in to corporate pressure? ... petrol derived from tar sands would have a 20% greater effect on the climate than conventional petrol. David Cronin, openDemocracy.
3. Gas
©
Cartoon Ralph
Gas is not a low-GHG fuel. Due to leakage, natural gas is the largest source of global methane emissions; it is a GHG with atmospheric warming 80 times greater than carbon dioxide.ref Additionally, gas development is often interconnected with oil development.
What's the difference between natural gas, liquid natural gas, shale gas, shale oil and methane? An oil and gas glossary
Nov.21.2018: A dangerous distraction: Seven myths industry uses to sell "renewable gas" (Part I). The Gas Industry is hyping so-called 'renewable gas' and its low-carbon potential. But the industry hype does not live up to reality: this newfound enthusiasm for renewable gas is really an attempt to paint the gas industry green. Falling for this dangerous distraction will keep all kinds of gas, particularly fossil gas, on the energy menu, and help the industry stave off being rendered obsolete by more climate-friendly renewable energy and electrification. For all its green talk, the gas industry's basic plan is to continue extracting and transporting fossil gas, building new infrastructure and transferring large sums of public money into corporate wallets in the process. So-called 'renewable' gas and its 'low-carbon' bedfellows are a dangerous distraction, a false solution engineered by the gas industry to keep itself in business. And to get you and me to pay them to do so. Climate and Energy, Corporate Europe Observatory.

WIP: GasArchive.org
Natural Gas
Natural Gas 101
Natural Gas is a flammable gas, consisting mainly of methane (CH4), occurring in underground reservoirs often with oil.
Shale Gas (Fracking)
Hydraulic Fracturing 101
Hydraulic fracturing is an oil and gas production technique used in tight geologic formations that involves horizontal directional drilling of wells as well as the use of water, sand and chemicals at high pressures to fracture rock and release hydrocarbons.
Town Gas (Coal gas)
BioGas (methane + CO2)
Biogas
GrDF has teamed up with WWF France for the next 3 years to define what 'sustainable' biomethane production could look like,[ref1] a task which if not done properly could put biomethane in competition with food crops or forests and lead to land grabbing and deforestation (as happened with biofuels). WWF has a chequered past in this area, having worked previously on controversial certification projects such as the Round Table on Responsible Soy (RTRS), alongside Monsanto, which was the EU's first accredited biofuels scheme and ultimately led to deforestation and land-grabbing.[ref2] Moves by the Dutch govt away from fossil gas has seen increased interest in hydrogen from North sea offshore wind. Leading the way is not industry, but Greenpeace Netherlands, who initiated the Hydrogen Coalition (Waterstof Coalition).[ref5] It brings together electricity and gas grid operators, energy-intensive industries, and a few other green NGOs, and is lobbying the Dutch govt to support 'green hydrogen' by aiming for 3 gigawatts of power-to-gas electrolysers by 2030.[ref4] Greenpeace Netherlands is aiming for 100% green hydrogen from excess wind energy, but other gas industry members of the the coalition like Gas for Climate's Gasunie are still lobbying for hydrogen from fossil gas. The Dutch govt's recent 2050 hydrogen roadmap also relies heavily on fossil gas.[ref3]
ref1: Sept.18.2018: GRDF, Press Release, GRDF noue un partenariat avec le WWF France pour accélérer le développement du gaz renouvelable durable', https:/www.grdf.fr/espace-presse/communiques-de-presse/partenariat-avec-le-wwf-france
ref2: 2018: CEO et al, The Round Table on Irresponsible Soy: Certifying soy expansion, GM soy and agrofuels, http:/archive.corporateeurope.org/docs/soygreenwash.pdf
ref3: Oct.25.2017: Euractiv, Special Report: Renewable Gas, https:/www.euractiv.com/section/energy/special_report/renewable-gas/
ref4: Jun.01.2018: European Hydrogen and Fuel Cell Association, Monthly Update, "Triple" Dutch Giga Hydrogen Coalition takes off, http:/www.h2euro.org/latest-news/hydrogen-hits-the-roads/dutch-giga-hydrogen-coalition-takes-off/
ref5: May.2018: Greenpeace NL, WATERSTOF ESSENTIËLE BOUWSTEEN ENERGIETRANSITIE: MANIFEST WATERSTOF COALITIE, https:/storage.googleapis.com/planet4-netherlands-stateless/2018/06/Manifest-Waterstof-Coalitie.pdf
Crystallized Natural Gas
Natural gas § Crystallized natural gas — hydrates
Liquefied natural gas
Liquefied Natural Gas (LNG) 101
Liquefied natural gas (LNG) is natural gas that has been converted liquefied for ease of storage or transport.
Oil Sands
In Situ Oil Sands Production 101
In Situ refers to methods of oil sands production that use drilling and steam to produce bitumen. The most common in situ method is called Steam Assisted Gravity Drainage (SAGD).
Green Gas
Biomethane is produced by the breakdown of organic material such as food waste, manure, sewage and crops by Anaerobic Digestion (AD) in the absence of oxygen.
BioSNG (Bio Substitute Natural Gas) is a low carbon methane produced by the gasification of residual household waste.
Hydrogen is recognised as a potentially important part of the future energy mix. There are two ways hydrogen could be used; either blended with natural gas, or as a complete substitute for natural gas. The latter would require appliances to be replaced.ref The uK is going big on hydrogen, developing city-wide pilot projects in the North of England with Equinor. However, it intends to source the hydrogen from fossil gas (with CCS), which is why it didn't sign up to the renewable electricity-only Hydrogen Initiative Declaration.ref, p.9
Articles
Apr.29.2018: Rigged: How the UK Oil and Gas Industry is undermining future generations. This paper explains how each child in the UK could be handed a toxic bill of up to £3,000 if the government allows North Sea oil and gas companies to escape their decommissioning obligations. The bill for the expensive legacy of decommissioning 3,000 pipelines covering 8,000 kilometres, 5,000 wells, 250 fixed installations and 250 subsea production systems, could exceed £80 billion, more than double current, preferred government estimates. The authors argue that the government is allowing companies to break the principles of the Energy Act 2004 by off-loading their North Sea holdings onto smaller contractors and retain just one quarter of the costs of decommissioning while benefitting from generous tax breaks. Intergenerational Foundation. See also Running to stand still in the North Sea clean-up
May.02.2018: North Sea Clean-Up Costs 'Likely To Double'. The Intergenerational Foundation says clean-up costs – the price to be paid for decommissioning its oil and gas industry – will probably more than double. British children will face a bill for decommissioning the North Sea fossil fuel industry that is likely to be double the govt's estimate – £80bn, not the official target of £39bn. If the govt allows North Sea oil and gas companies to escape their decommissioning obligations. "The next generation is expected to prop up an uneconomic industry harmful to their future that is trying to shirk responsibility for clearing up its own mess." Alex Kirby, Climate News Network.
Mar.02.2018: National gas alert as prices soar. Gas prices leapt to their highest level for years yesterday after National Grid warned that Britain was facing a shortage of supplies. Claire Perry, Energy minister, reassured householders that their gas supplies would not be affected. Ineos claimed it agreed to reduce its gas usage yesterday "following consultation with National Grid". National Grid said Ineos cut usage under a commercial arrangement with its gas supplier. Britain's main gas storage facility, "Rough", about 18 miles off the coast of Yorkshire, is being shut down after Centrica concluded last year that the ageing site was not safe to operate or commercially viable to repair without govt help. The govt approved the decision. S&P Global Platts, Eon. Emily Gosden, The Times.
Nuclear Power
Nuclear 101
Nuclear energy is released from the nucleus of atoms through the processes of fission or fusion.
(Natural Uranium) [Energy > Energy Sources > Chemical Energy Sources > Fuels > Nuclear Fuels]
Dec.10.2018: UK's nuclear plans in doubt after report Welsh plant may be axed. Hitachi's £16bn Wylfa station on Anglesey is next proposed project after Hinkley Point C. Japan's TV network Asahi reported that the Wylfa Newydd scheme may be scrapped. Hiroaki Nakanishi, the board's chairman, admitted the company was struggling to find investors willing to finance the plant. Ministers have already been hit by the recent collapse of plans for a significant new nuclear plant in Cumbria after Toshiba failed to find a buyer for the Moorside project. Business secretary Greg Clark said in June that the UK was considering taking a "direct investment" in the power station, overturning decades of policy of not taking a stake in civil nuclear power. The UK is understood to have offered to take at least a £5bn-plus public stake to make the financing of the £16bn power station work. Wylfa is one of two sites that Hitachi is considering, with an identical 2.9GW plant planned for Oldbury in Gloucestershire. Greenpeace UK said investors could see the economics of new nuclear did not add up. Adam Vaughan, The Guardian.
Sept.18.2018: Paris Court Ruling on Hinkley Point C Risks. A court in Paris has ordered French utility EDF to release a risk analysis report to the EDF Central Works Council concerning its Hinkley Point C nuclear project. In 2016, EDF refused to release all documents required by the council for it to be able to issue its advice on the project, triggering CEE's legal action. Peter Roche, No2NuclearPower.
Jun.04.2018: UK takes £5bn stake in Welsh nuclear power station in policy U-turn. The UK will take a £5bn-plus stake in a new nuclear power station in Wales in a striking reversal of decades-long govt policy ruling out direct investment in nuclear projects. Ministers said they had reached an initial agreement with the Japanese conglomerate Hitachi to back the Wylfa plant but emphasised that no final decision had yet been made and negotiations were just beginning. Business secretary Greg Clark, announcing the Wylfa agreement in the Commons, said: "For this project the govt will be considering direct investment alongside Hitachi and Japanese govt agencies." The Wylfa project is expected to create thousands of jobs and generate low carbon power for around 5m homes, or around 6% of UK demand. However, the use of £billions of taxpayer money will be highly controversial at a time when there is pressure to increase NHS funding and alternatives such as solar and wind power are falling in cost. The govt stake has also reduced the guaranteed price of power from the plant, which is paid through subsidies on household energy bills, to around £75-£77 per megawatt hour - which is considerably higher than the average £62.14/MWh awarded for offshore wind farms, which are due to come online years before Wylfa is powered up in the mid-2020s. Onshore wind and solar developers believe they could build for even cheaper contracts but have been barred by govt from competing for subsidies. Rebecca Long-Bailey, Labour's shadow business secretary, attacked the govt for the lack of transparency or parliamentary scrutiny, and for indecision on whether to support a trail-blazing £1.2bn tidal lagoon project in Swansea, which was backed by a govt review 17 months ago. Ministers are believed to to have privately decided to turn down the clean energy scheme but in parliament Clark would only promise an update soon on the lagoon. Caroline Lucas, co-leader of the Green party, said: "Taking a stake in this nuclear monstrosity would see taxpayers locked into the project and paying out for a form of electricity generation that's not fit for the future." Greenpeace attacked what it called a "bailout" of the project and accused Clark of being coy about what Hitachi had been offered. map of nuclear sites. Adam Vaughan, The Guardian.
Jun.03.2018: Taxpayer bankrolls £15bn nuclear plant at Wylfa in Wales. Ministers will this week reverse decades of opposition to investing taxpayer money in nuclear energy by agreeing to bankroll a £15bn-plus power station in Wales. The govt will commit to taking a direct stake in the Wylfa plant on Anglesey, planned by the Japanese industrial giant Hitachi, after more than 2 years of negotiations. It is understood the govt will also provide the vast bulk of the £9bn debt. State equity will slash the cost of borrowing, but leave the taxpayer exposed if costs balloon or the project overruns. It has, though, helped ministers to negotiate a strike price — a guaranteed payment for the plant's electricity — of about £77.50 per megawatt hour. The govt was determined to achieve a cheaper price than the £92.50 agreed with EDF, which is building the £20bn Hinkley Point power station in Somerset. Ministers will claim the investment is vital to cut carbon emissions, replace ageing coal and nuclear plants, and supplement wind and solar power. The agreement on the 2.7-gigawatt Horizon Nuclear Power project, which is capable of powering about 5m homes, will be followed by a binding deal next year. Hitachi is believed to be considering increasing the number of reactors at Wylfa from 2 to 4, with a strike price of less than £70, and to be planning a plant in Gloucestershire. Wylfa's 3 shareholders — the UK and Japanese govts and Hitachi — will pump in about £6bn of equity on top of the £9bn debt provided largely by UK taxpayers. John Collingridge, The Sunday Times.
May.25.2018: UK nuclear plans 'risk collapse if Hitachi talks fail'. Japanese group believed to be demanding direct financial support with consumers making up the difference. The 3GW plant at Wylfa by the Hitachi subsidiary Horizon Nuclear Power would be the UK's second new nuclear power station after EDF Energy's Hinkley Point C under construction in Somerset. More are planned: EDF wants to build at Sizewell on the Suffolk coast, South Korea's Kepco at Moorside in Cumbria and China's CGN at Bradwell in Essex, with EDF's help. Hitachi wants to build abroad because of a moribund home market, while the UK govt sees nuclear as an important source of low-carbon power. BEIS enthusiastically backing the project. Paul Dorfman at the Energy Institute at University College London said: "This would mean the hardworking UK taxpayer and energy consumer, who are labouring under ramping austerity, are being asked to stump up for an extraordinarily expensive nuclear plant just at the time that renewable costs are plummeting." Greenpeace said the UK was wrongly pursuing a "dinosaur" technology and should focus on renewables, batteries and interconnectors to other countries. map of nuclear power stations Linkback: New Nuclear Watch Europe. Adam Vaughan, The Guardian.
May.11.2018: Sellafield faces huge fine over worker's exposure to radiation. The Office for Nuclear Regulation said its investigation had led it to prosecute Cumbria-based Sellafield Ltd, which handles the waste from the UK's nuclear power stations as well as spent fuel from Japan and the US. It is the first time in 5 years that the ONR has prosecuted the company. Last time, Sellafield was fined £700,000 for sending bags of radioactive waste to a landfill dump instead of a specialist facility. The case relates to an accident in February 2017, when a site employee was wounded while handling equipment, leaving him open to internal radiation exposure. more Adam Vaughan, The Guardian.
May.06.2018: Taxpayers on the hook for £15bn Hitachi nuclear plant. Hitachi met Theresa May and chancellor Philip Hammond last week to urge progress on the project after more than 2 years of talks. The final deal may see taxpayers take an equity stake in the Horizon plant, possibly as much as 33%, alongside Hitachi and the Japanese govt. John Collingridge, The Times.
May.06.2018: Cracks in nuclear reactor threaten UK energy policy. The govt's energy policy is under renewed pressure after the prolonged closure of Hunterston B in Scotland, one of Britain's oldest nuclear reactors, because of cracks in its graphite core raised questions over the future of 6 other plants built in the 1970s and 1980s. The temporary shutdown of reactor three at Hunterston B in Scotland is also expected to burn an estimated £120m hole in the revenues of its owner, EDF Energy. The Hunterston plant is one of 7 using advanced gas-cooled reactors (AGRs).

Map of gas reactors in the UK

. Adam Vaughan, The Guardian. Also see the articles at the bottom of this page.
Mar.12.2018: The Guardian view on nuclear fusion: a moment of truth. Until recently the attractions and drawbacks of nuclear fusion reactors were largely theoretical. Within a decade this will not be the case. claims that the technology is on the "brink of being realised" by scientists at the Massachusetts Institute of Technology and a private company should be viewed sceptically. The MIT-led team say they have the "science, speed and scale" for a viable fusion reactor and believe it could be up and running within 15 years, just in time to combat climate change. The MIT scientists are all serious people and perhaps they are within spitting distance of one of science's holy grails. But no one should hold their breath. Fusion technology promises an inexhaustible supply of clean, safe power. If it all sounds too good to be true, that's because it is. Hopes for fusion now rest with the International Thermonuclear Experimental Reactor (Iter), a multi-national $20bn effort in France to show that the science can be made to work. Like JET, Iter uses a

fusion

fuel which is a 50-50 mixture of deuterium and a rare hydrogen isotope known as tritium. To make Iter self-sustaining it will have to prove that tritium can be "bred", a not inconsiderable feat. Iter will also test how "clean" a technology fusion really is. About 80% of a fusion reaction's energy is released as subatomic particles known as neutrons, which will smash into the exposed reactor components and leave tonnes of radioactive waste. Just how much will be crucial in assessing whether fusion is a dirty process or not. If Iter falls short, then there must be a realistic rethink of fusion's potential. After all, the money that has been poured into it could have been spent on cheap solar technology which would allow humanity to be powered by a fusion reactor that's 150m kilometres away, called the sun. Editorial, The Guardian.
Jan.23.2018: As the govt faces accusations of refusing to intervene over the collapse of Carillion, there are reports that it is considering pumping public money into troubled nuclear projects. Could we be about to see a wave of public money for new nuclear? The Japanese and UK govts refused to confirm or deny reports that both are considering investing in the Wylfa nuclear project. Joe Sandler Clarke, UnEarthed@Greenpeace.
Renewable Energy
Hydroelectricity, Wave Power, Water Power > Marine Energy
Geothermal energy
Geothermal 101
Geothermal energy refers to the production of energy using the internal heat of the Earth's crust.
Biofuels
Biofuels 101
Biofuels are combustible fuels created from biomass.
Biofuel

False CO2 Accounting: The Kyoto Protocol contains a "far-reaching" flaw in its carbon emissions accounting. Not only does it completely leave out CO2 emissions from tailpipes and smokestacks when bioenergy is used, but most seriously, it does not count emissions from land use change when biomass is grown and harvested. See Biofuelwatch § False CO2 Accounting
Jun.04.2014: Biocrass. As wind power falls out of favour with Conservatives, coal power stations are being converted to handle biomass with generous subsidies from the govt. This is bad news for forests, the climate and anyone who's forced to live near power stations or wood processing plants. Pellets from whole trees are the only possible feedstock for coal power stations such as Drax. Burning wood emits more CO2 per unit of electricity than coal and will raise global carbon levels even further than business as usual. The "Biomess Awards" were a satirical response by Biofuelwatch. We named and shamed the "winners". 1st prize went to the Department of Energy and Climate Change, 2nd to Drax power station and 3rd to Green Investment Bank. These three enjoy a close relationship. DECC has guaranteed long-term govt subsidies to Drax – to the tune of £442m annually – for Drax to convert 2 out of its 6 units to biomass, which would entail burning 11m tonnes per year. HM Treasury has topped up the deal with a £75m public loan guarantee, and the state-owned Green Investment Bank is loaning another £50mn. Such generous support hasn't stopped Drax from threatening to sue the govt for not guaranteeing a further £252m to convert a 3rd unit to biomass. Instead of phasing out coal, DECC's support allows the power station to avoid closure under EU sulphur dioxide regulations. Drax can go on burning more than 3.6m tonnes of coal per year, rather than none at all.

more

Oliver Munnion, Red Pepper.
Jan.17.2018: Fourth biomass unit conversion. Drax welcomes the govt response to the consultation on cost control for further biomass conversions under the Renewable Obligation scheme, which will enable Drax to convert a 4th unit to biomass. The response proposes that, rather than imposing a cap on ROC support for any future biomass unit conversions, a cap would be applied at the power station level across all ROC units. This would protect existing converted units and limit the amount of incremental ROCs attributable to additional unit conversions to 125,000 per annum. Drax Group plc.
Biophotovoltaics
W:Biophotovoltaic, W"Biological photovoltaics
Solar Energy
Solar 101
Solar energy refers to technologies that convert the sun's heat or light to another form of energy for use. Discusses both photovoltaic and solar thermal. Here is more information on how photovoltaics work; and how solar thermal works.
Mar.16.2018: Solar panel makes light of a sudden downpour. Solar panels are all very well, but what Britain really needs is a rain panel. Scientists in China claim to have solved the problem with a device that can turn from harvesting solar energy to capturing the mechanical energy from falling raindrops. The prototype, described in the journal ACS Nano, works like a normal silicon solar cell in sunshine then switches over in the rain to a triboelectric nanogenerator (Teng), which converts the downwards force exerted by the rain into electricity. Oliver Moody, The Times.
Jan.04.2017: Solar and wind power cheaper than fossil fuels for the first time. Solar and wind is now either the same price or cheaper than new fossil fuel capacity in more than 30 countries, according to a new report from the World Economic Forum. The influential foundaton has described the change as a "tipping point" that could make fighting climate change into a profitable form of business for energy companies. "Renewable energy has reached a tipping point – it now constitutes the best chance to reverse global warming," said Michael Drexler, Head of Long Term Investing, Infrastructure and Development at the WEF. Andrew Griffin, The Independent.
Hydropower
Hydropower 101
Hydropower or hydroelectricity refers to the conversion of energy from flowing water into electricity.
Tidal Power
Tidal Power 101
Tidal power converts the energy from the natural rise and fall of the tides into electricity.
Aug.20.2018: Emera pulls plug on tidal energy project after Open Hydro sinks. Emera, a Canadian public energy company, has announced that it is withdrawing from its involvement in the Cape Sharp Tidal project in the Bay of Fundy in Nova Scotia on the east coast of Canada. The scheme was a joint venture between Emera and Open Hydro, a Dublin-based renewable energy company, to build what would have been among the world's first commercially-viable tidal energy turbines. Plans for the project were thrown into doubt after a liquidator was appointed to Open Hydro at the end of July. Open Hydro, which employs about 100 people, was said to be "seriously insolvent" and owed €120 million to Naval Energies, its French parent company. Paul O'Donoghue, The Times.
Jul.10.2018: BEIS' Statement on Tidal Lagoons Was Designed to Mislead. Tidal Lagoon Power has today published an audit of the Department for Business, Energy & Industrial Strategy's statement on tidal lagoons, delivered to Parliament on June 25th alongside the Department's six page value-for-money assessment for Swansea Bay Tidal Lagoon and a three page 'fact sheet'. The audit has been peer-reviewed by the Centre for Economics & Business Research and submitted to BEIS. "The audit demonstrates that the figures employed by BEIS to support its position on tidal lagoons are inaccurate by orders of magnitude, which raises serious questions about the approach taken and the conclusions drawn." The Department has not released a full and thorough value-for-money assessment for Swansea Bay Tidal Lagoon, has not responded to the Hendry Review of tidal lagoons, and has continued to ignore our requests to meet with ministers for a fuller explanation of the position and approach taken. Tidal Lagoon Power.
Jun.27.2018: Government got its sums wrong on Swansea Bay tidal lagoon. The rejected Welsh tidal power scheme is a missed opportunity on many fronts, says the chair of the planning inspectors who studied the proposal. The rejection by ministers of the proposed Swansea Bay tidal lagoon (Report, 26 June) must be the final nail in the coffin of what was once claimed would be "the greenest government ever". When I and my fellow planning inspectors spent the best part of a year examining and reporting on both the principle and the detail of the project in Swansea, it was clear that this pathfinder project had important environmental, cultural and regeneration benefits. The recommendation that my panel made to the secretary of state was to consent to the project, and consent was granted. Sadly the government's ultimate failure to follow through is also a failure to wake up to the urgency of the climate challenge that faces us. The project was rejected on the same day the govt endorsed the utter folly of a 3rd runway at Heathrow. Letters, The Guardian.
Jun.26.2018: Government rejects plan for £1.3bn tidal lagoon in Swansea. Ministers say project is too expensive but decision sparks widespread criticism. Business secretary Greg Clarktold parliament he had "left no stone unturned" in considering whether to support the scheme. The long-awaited decision was condemned by the Renewable Energy industry, green groups and MPs. Mark Shorrock, the chief executive of the company behind the project, Tidal Lagoon Power, accused Clark of being misinformed. Plaid Cymru formally tabled a vote of no confidence in the secretary of state for Wales, Alun Cairns, at the Welsh Assembly. Clark's statement comes nearly 18 months after an independent govt review strongly backed the scheme. Charles Hendry, the report's author and a former Energy minister, said the Swansea project would add the cost of only a pint of milk to annual energy bills and provide predictable, low-carbon electricity. The project's dismissal comes shortly after ministers said they were considering taking a £multibillion stake in a new #Nuclear power station at Wylfa in Wales. That reversed a decades-long policy of avoiding direct state ownership and will have made it possible to aim for a subsidy price much lower than the lagoon's. Adam Vaughan, Steven Morris, The Guardian.
Jun.10.2018: The Swansea Bay tidal power lagoon would bring many benefits. You reported that the govt is planning to reject the Swansea Bay tidal power lagoon because it is considered too expensive. The govt has not yet announced its decision but it should, in any case, first publish its internal economic analysis of the proposed scheme so that its rigour and robustness can be checked. I have offered, as a former chief economist of the World Bank and head of the UK Govt Economic Service, to have a constructive look at the analytical work. That offer stands; the analysis should be in the public domain and subject to scrutiny before a decision is taken. more Nicholas Stern, Grantham Research Institute on Climate Change and the Environment, LSE, The Guardian.
Jun.04.2018: UK takes £5bn stake in Welsh nuclear power station in policy U-turn. The UK will take a £5bn-plus stake in a new nuclear power station in Wales in a striking reversal of decades-long govt policy ruling out direct investment in nuclear projects. (See "Nuclear" above re this article). ... ... Rebecca Long-Bailey, Labour's shadow business secretary, attacked the govt for the lack of transparency or parliamentary scrutiny, and for indecision on whether to support a trailblazing £1.2bn tidal lagoon project in Swansea, which was backed by a govt review 17 months ago. Ministers are believed to to have privately decided to turn down the clean energy scheme but in parliament Clark would only promise an update soon on the lagoon. Caroline Lucas, the co-leader of the Green party, said: "Taking a stake in this nuclear monstrosity would see taxpayers locked into the project and paying out for a form of electricity generation that's not fit for the future." Greenpeace attacked what it called a "bailout" of the project and accused Clark of being coy about what Hitachi had been offered. map of nuclear sites. Adam Vaughan, The Guardian.
March.2018: Will-they-won't-they: the government and the Swansea tidal lagoon. Swansea tidal lagoon is the project that wants to bring a new type of clean power into the UK's energy mix. The govt have carbon cutting targets that they need to hit. A match made in heaven? With this story hitting the headlines again as Greg Clarke says the govt "are not closing the door" on the project, we investigate. The Swansea lagoon promises to save the UK 236,000 tonnes of carbon each year that it operates. It should keep churning out 320MW of energy for at least 120 years - that's 11% of Welsh domestic electricity consumption. The project is wildly popular with Swansea Bay locals. So… why the hold up? 10:10 Climate Action. Original archived on May.11.2019.
Wind Power
Notes: the energy produced by a wind farm gradually decreases over its lifetime, perhaps due to falling availability, aerodynamic performance or conversion efficiency. Wind turbines are found to lose 1.6±0.2% of their output per year, with average load factors declining from 28.5% when new to 21% at age 19. This level of degradation reduces a wind farm's output by 12% over a twenty year lifetime, increasing the levelised cost of electricity by 9%. link
Note: Energy 101, link
See also this faq, link
What happens when the wind isn't blowing?
Wind Power 101
Wind Energy refers to technology that converts the air's motion into mechanical energy usually for electricity production.
Feb.11.2019: Biggest offshore windfarm to start UK supply this week. High hopes for Hornsea One as developer says its output could fill the gap left by nuclear. An offshore windfarm on the Yorkshire coast that will dwarf the world's largest when completed is to supply its first power to the UK electricity grid this week. Danish developer Ørsted, which will be installing the first of 174 turbines at Hornsea One, said it was ready to step up its plans and fill the gap left by failed nuclear power schemes. The size of the project takes the burgeoning offshore wind power sector to a new scale, on a par with conventional fossil fuel-fired power stations. The power station is only the first of four planned in the area, with a green light and subsidies already awarded to a second stage due for completion in the early 2020s. Ørsted's CEO said the UK has a great wind resource and shallow enough seabed to exploit it, and could even "power most of Europe if it [the UK] went to the extreme with offshore. The UK and Germany installed 85% of new offshore wind power capacity in the EU last year Adam Vaughan, The Guardian.
Dec.20.2018: New offshore windfarms push UK renewables to record. Green energy provided almost 33% of electricity between Ju.—Sept. The trend is expected to continue next year as more windfarms around the coast near completion. link(SSE). Gas and Coal slumped to a new low of just over 41.1%. BEIS is closing the feed-in tariff scheme in Mar.2019. Adam Vaughan, The Guardian.
Sept.06.2018: World's largest offshore windfarm opens off Cumbrian coast. Ørsted's Walney Extension will power 590,000 homes; the world's biggest offshore windfarm has officially opened in the Irish Sea. The project is a sign of how dramatically wind technology has progressed in the past 5 years since the previous biggest, the London Array, was finished. The new windfarm uses < 50% of the number of turbines but is more powerful. The supersizing of windfarms around the British coastline means Walney Extension will not hold its title for long. ScottishPower's East Anglia One will be bigger at 714MW when it opens in 2020. Ørsted itself has even larger schemes in the works, including Hornsea One (1,200MW) and Hornsea Two (1,800MW) off the Yorkshire coast. Matthew Wright of Ørsted said it was "fantastic news" that ministers had recently committed to a timetable of auctions for clean energy subsidies every 2 years, starting in 2019. Adam Vaughan, The Guardian.
Jun.01.2018: Dutch fishermen to sail fleet into Amsterdam in wind turbine protest. ... turbines damage fish stocks and deafen and displace the local porpoise populations. "They claim that the area around the windfarms creates some kind of paradise of biodiversity. It is exactly the opposite. The acoustic sound from the turbines discourages fish and if it carries on long enough they just don't come back. There are lots of oysters and mussels around the turbines, but not fish. It's a dead area. The ramming of seabed kills everything within 6km. The porpoises are deafened and once they lose their hearing, they die. There has not been enough research, but we see what is happening every day." The scientific consensus is that the use of pile drivers to pound holes into the seabed, the acoustic noise of the operating turbines and the electromagnetic fields around the transmission cables do have an impact on sea life. Daniel Boffey, The Guardian.
Investigation: has the govt's onshore wind ban worked? In 2015, the govt removed financial support for onshore wind and put new planning barriers in the way of projects in England. They've claimed that this isn't a ban on onshore wind, but a measure to give communities the final say over wind projects. Our new investigation reveals something different. Since 2015, we've seen a 94% drop in applications for new wind projects in England. Wind developers don't think their turbines will get permission in England, so they don't bother. 74% of us now support onshore wind - compared to just 13% for fracking and 33% for nuclear. What's more, onshore wind is now our cheapest form of new-build energy in the UK. At the very moment we should be ramping up our action on climate change, the government is shutting down cheap, popular onshore wind. Full briefing is here. 10:10 Climate Action.
Mar.15.2018: Wind turbines are wearing too fast at the world's largest offshore farm. The London Array was completed in 2013, and West of Duddon Sands a year later. Both use a type of turbine made by Siemens Gamesa, which has admitted that the leading edge of the blades — the part that slices through the air when the turbine turns — is being eroded much faster than expected on some of the machines. Siemens Gamesa said that the potential for the leading edges to erode was identified in 2014, and all machines installed since had extra protection. Siemens Gamesa said that it would carry out "performance upgrades". John Constable, wind farm critic who writes for the Global Warming Policy Forum, said: "If this is a part of a general phenomenon, then the implications for the economic viability of wind power in general are very serious". Emily Gosden, The Times.
Feb.13.2018: Crossrail will generate electricity using the wind created by trains. A pilot project will use grids of lamellae-covered plastic sheets on London's Crossrail to generate electricity from draughty tunnels. Charlotte Slingsby and her startup Moya Power are researching piezo-electric textiles that gain energy from movement. She came up with the idea of not only harnessing wind as an alternative energy source by setting up wind farms in the countryside or at sea, but also for capturing it in cities using existing infrastructure. For a pilot project, she has already installed grids of lamellae-covered plastic sheets in tunnels on London Crossrail routes; the draft in the tube causes the protrusions to flutter, which then generates electricity. The yield is low compared to traditional wind power plants and is not able to power whole cities, but Slingsby sees Moya Power as just a single element in a mixture of urban energy sources. The United Nations estimates that by 2050, two thirds of the world's population will live in cities. As a result, the demand for energy in urban areas will increase dramatically. Sonja Peteranderl, Wired.
Dec.30.2017: No, wind power is not our cheapest form of energy. Official figures show that, far from the cost falling, the price we pay for offshore wind electricity can be up to £161 per megawatt hour, 3.5 times the current wholesale market rate. In the next 4 years, our offshore subsidy bill is due to more than double, from £1.4bn a year to £3.1bn. The Telegraph Christopher Booker, Global Warming Policy Forum.
Dec.28.2017: UK enjoyed 'greenest year for electricity ever' in 2017. National Grid figures show that in June, for the first time, wind, nuclear and solar power generated more power than gas and coal combined. In the electricity sector, Britain has halved carbon emissions since 2012 to provide the 4th cleanest power system in Europe, and 7th worldwide. BBC News.
Sept.12.2017: Wind farms: Britain's offshore boom is concentrating power in the hands of a few very large developers. The scale of investment in offshore wind raises big, systemic questions. Contracts for Difference (CFDs) pay operators of renewable energy installations a fixed price per unit generated for 15 years, regardless of what happens to the actual wholesale price of electricity in that time. Contracts are awarded through an auction, where eligible developers bid against each other for projects being constructed in any given year. As the proposed wind farms are as large or even larger than conventional fossil fuel or nuclear stations, the UK will continue to rely on relatively few individual plants. Renewables could of course mean lots of small-scale wind and solar farms, leading to a more decentralised system. But a big offshore boom will lead to more centralisation. The level of investment needed to build an offshore wind farm is enormous, and therefore only open to a handful of large companies with access to the necessary funds. The UK is putting a lot of eggs into one basket. Centralised generation increasingly excludes new entrants, and literally concentrates power in the hands of a few very large developers. That makes life easier for policy makers who have fewer firms to deal with, but concentration also increases the risk of collusion [Jul.24.2014] and, in the longer-term, will mean less innovation. Bridget Woodman, Exeter University Energy Policy Group.
Dec.16.2014: David Cameron says people are 'fed up' with onshore wind farms. The Conservatives say they would not subsidise new onshore turbines if they win the general election. David Cameron also criticised the "religiosity" of fracking critics, saying he would be happy to see shale gas drilling in his constituency. Fracking is a "nascent industry" that needs a tax regime "to encourage it to get going", he added. Mr Cameron told the Commons Liaison Committee of senior MPs that some fracking critics "can't bear the thought of another carbon-based fuel rearing its head". Mr Cameron said it was right that future developments should have to make their case through the planning system with no more subsidies. Responding to Mr Cameron's latest comments, Ed Davey's spokesman said 67% of people supported onshore wind energy in the latest Department of Energy and Climate Change research. BBC News.
Feb.05.2012: Full letter from MPs to David Cameron on wind power subsidies. More than 100 MPs have written to David Cameron demanding cuts to the £500m a year subsidies paid to the wind power industry. We ask the govt to dramatically cut the subsidy for on-shore wind and spread the savings made between other types of reliable renewable energy production and energy efficiency measures. We also are worried that the new National Planning Policy Framework, in its current form, diminishes the chances of local people defeating unwanted on-shore wind farm proposals through the planning system. Finally, recent planning appeals have approved wind farm developments with the inspectors citing renewable energy targets as being more important than planning considerations. Taken to its logical conclusion, this means that it is impossible to defeat applications through the planning system. We would urge you to ensure that planning inspectors know that the views of local people and long established planning requirements should always be taken into account. Signatories: Chris Heaton-Harris, Christopher Pincher, Nadine Dorries, Karen Bradley, Steve Baker, David Davis, Matthew Hancock, Richard Bacon, David Nuttall, Bernard Jenkin, Dr. Daniel Poulter, Anne Main, David Mowat, Karen Lumley, Nadhim Zahawi, Natascha Engel, Pauline Latham, Sarah Newton, Geoffrey Cox, Brandon Lewis, Adam Holloway, Damian Collins, David Morris, Graham Brady, Louise Mensch, Robert Walter, Aidan Burley, Bob Blackman, Nick De Bois, Steve Brine, Robert Syms, Caroline Nokes, Brian Binley, Stephen Barclay, Julian Lewis, Lorraine Fullbrook, Tony Cunningham, Christopher Chope, Dan Byles, Edward Leigh, Richard Harrington, Jacob Rees-Mogg, Guto Bebb, Kris Hopkins, Iain Stewart, Mark Spencer, John Stevenson, Bill Cash, Andrew Griffiths, Simon Hart, Peter Bone, Charlie Elphicke, Justin Tomlinson, Mark Pawsey, Stuart Andrew, Marcus Jones, Alun Cairns, Richard Drax, Martin Vickers, Craig Whittaker, Bob Stewart, Adam Afriyie, Jack Lopresti, James Wharton, Julian Sturdy, Heather Wheeler, Nigel Mills, Simon Reevell, Mark Reckless, Paul Maynard, Jeremy Lefroy, Jackie Doyle-Price, Philip Hollobone, James Clappison, Sammy Wilson, David Tredinnick, Roger Williams, Nicholas Soames, Graham Evans, Douglas Carswell, Patrick Mercer, Rory Stewart, John Glen, Mark Pritchard, Caroline Dinenage, Neil Parish, Stephen McPartland, Greg Knight, David Ruffley, Tracey Crouch, Priti Patel, Karl McCartney, James Gray, Mark Williams, Andrew Rosindell, Oliver Heald, Andrea Leadsom, Ian Liddell-Grainger, Charles Walker, Andrew Percy, Andrew Bridgen, Andrew Turner, Mark Garnier, Andrew Bingham, Stewart Jackson, Philip Davies. The Telegraph.
Is Renewable Energy Really Feasible?
Environmental Impacts of Renewable Electricity Generation
Jun.01.2018: Dutch fishermen to sail fleet into Amsterdam in wind turbine protest. The Dutch government has announced plans to build three more windfarms off the Noord-Holland coast and north of the Wadden Islands, in addition to five new windfarms already agreed upon, at a cost of €20 billion (£17.5bn). A Dutch energy network is additionally drawing up plans for an island of wind turbines on Dogger bank, a patch of shallow fishing waters 78 miles off the east Yorkshire coast frequented by Dutch, Danish and UK fishermen. A major factor driving the ambitious round of turbine construction is the need to end extraction of gas from the Groningen fields, due to the increased strength of earthquakes in the area. Ministers are fighting off accusations they are rushing to develop wind technology without examining the consequences on the ecology of the shallow waters being targeted. "They claim that the area around the windfarms creates some kind of paradise of biodiversity. It is exactly the opposite. The acoustic sound from the turbines discourages fish and if it carries on long enough they just don't come back. There are lots of oysters and mussels around the turbines, but not fish. It's a dead area. The ramming of seabed kills everything within 6km. The porpoises are deafened and once they lose their hearing, they die. There has not been enough research, but we see what is happening every day." The scientific consensus is that the use of pile drivers to pound holes into the seabed, the acoustic noise of the operating turbines and the electromagnetic fields around the transmission cables do have an impact on sea life, although findings are mixed in terms of the scale of the damage. Recent research sponsored by NoordzeeWind, a joint venture of Nuon and Shell Wind Energy, stated that offshore windfarms could have a beneficial long-term effect on wildlife, with new species being attracted to the turbine foundations and surrounding rocks. The Dutch fishing industry, which has been buffeted by unwelcome developments in recent years. From the imposition of the EU's landing obligation, which obliges fishermen to count undersized, unsellable fish as part of their quota and keep them for destruction, to the anxiety prompted by Brexit, which threatens to curtail access to UK waters, the industry feels under attack, said protest organisers. Daniel Boffey, The Guardian.
Mar.12.2018: Tesla's electric motor shift to spur demand for rare earth neodymium. Tesla's shift to a magnetic motor using neodymium adds to pressure on already strained supplies of a rare earth metal that had for years been shunned because of an export ban by top producer China. Efforts by govts around the world to cut noxious emissions produced by fossil fuel-powered cars is driving demand for electric vehicles and the metals used to make them, such as lithium and cobalt, which are key ingredients for batteries. Now the spotlight is on neodymium. Several auto makers already use permanent magnet motors that rely on the metal because they are generally lighter, stronger and more efficient than induction motors that are based on copper coils. Global demand of 31,700 tonnes for neodymium last year outstripped supply by 3,300 tonnes. Demand was expected to climb to 34,200 tonnes in 2018, and 38,800 tonnes in 2019, leaving larger deficits. Rare earth production is as bad as you can get in terms of environmental damage. Such supply concerns are encouraging automakers to search for ways of cutting down neodymium use. Pratima Desai, Reuters.
Energy From Waste
Sept.2011: Energy from Waste: a Guide for Decision-Makers. Energy can be recovered from waste by various (very different) technologies. It is important that recyclable material is removed first, and that energy is recovered from what remains, i.e. from the residual waste. This leaflet covers the following energy from waste (EfW) technologies. REA.
Sustainable Energy
Sustainable energy is energy that is consumed at insignificant rates compared to its supply, and with manageable collateral effects, especially environmental effects.
Another common definition is an energy system that serves the needs of the present without compromising the ability of future generations to meet their needs.
Renewable energy is not a synonym of sustainable energy. While renewable energy is defined as one that is naturally replenished on a human timescale, sustainable (often referred to as 'clean') energy is one the use of which will not compromise the system in which it is adopted to the point of not being fit to provide needs in the future.
The organizing principle for sustainability is sustainable development, which includes the four interconnected domains: ecology, economics, politics and culture.
Oct.24.2017: Big Oil Is Investing Billions to Gain a Foothold in Clean Energy. Oil majors have spent $6.2 billion to acquire stakes in firms. Interest shifted away from biofuels and toward digital energy. But the sums expended on clean energy still represent a fraction of the money invested in crude every year, showing that the oil majors are still very much focused on their core business. Anna Hirtenstein, Bloomberg.
Energy Storage
Battery
Batteries with cobalt-based chemistries typically have the highest energy gensities, which is why they are used in the Tesla Powerwall (7kg), the Tesla Model S car (22.5g). The Cobalt Supply Chain
The Two High-Growth Sectors That Could Outperform Tech: Battery Metals and Cannabis: http://www.visualcapitalist.com/high-growth-sectors-outperform-tech/